Looking for some affordable family fun near Rock Hill?  From family-friendly farms serving up vine-to-cone ice cream to the ultimate park-hopping adventure, there are so many budget-friendly activities in York County!⠀⠀⠀⠀⠀⠀⠀⠀⠀
⠀⠀⠀⠀⠀⠀⠀⠀⠀
1. Opt Outside and Get Closer to Nature
Take a walk along the Catawba on The Piedmont Medical Center Trail. Located in the Riverwalk community, The Piedmont Medical Center Trail offers scenic views of the Catawba River and is a great location for outdoor activities. Providing ample space for walking, the trail is 10 feet wide and connects to nearby River Park allowing users to begin their 3.35-mile trip. Who doesn't love a gorgeous view while getting some exercise? You can also head to the newly renovated Ebenezer Park! Ebenezer Park is a 26-acre park that offers a wide variety of day-use recreational opportunities.
2. Treat Yourself to a Beer on the YoCo Brew Trail
Experience York County through craft beer! From a beer that serves as the legal cornerstone of Rock Hill to a cider that transports you outside these city streets, there's a taste here for everyone.
1. Pick up your YoCo Brew Trail Passport at any participating YoCo Brew Trail Brewery
2. Set your YoCo Brew Trail itinerary
3. Visit at least 10 listed YoCo Brew Trail locations
4. Have your passport stamped at each brewery
5. Visit the York County Visitor Center or the Anne Springs Close Greenway Gateway Canteen for your FREE custom YoCo Brew Trail Pint Glass
BONUS: Get your stamp at the Canteen for an exclusive YoCo Brew Trail sticker! You can also try out some of the best of the Brew Trail at the Greenway Summer Concert Series Thursdays in May and June!
3. Spend Time at a Local Farm
Spend some time at a few of York County's many farms! The Peach Tree Orchard has fresh local produce, canned goods, and flowers. While you're there, get a taste of their 32 flavors of Deluxe ice cream! Another local favorite, Black's Peaches is a family-owned business and has been growing sweet, delicious peaches since 1923. They even offer strawberry field trips in the Spring! Packed with fun, Bush-N-Vine is also a local farm that has endless activities such as a hiking trail, picnic tables, pick-your-own-crops, and even an observational beehive!
4. Grab Something Sweet 
Cupcrazed Cakery offers $2 Tuesday – when all cupcakes, brownies & slices of pie are $2. Discover these York County Ice Cream Spots You Have to Try!
5. Explore Kings Mountain State & National Military Park 
If you're an outdoorsy person, Kings Mountain State Park is the perfect place for you! You only need $2 to gain admission, and then the mountain is your playground for outdoor activities like hiking, mountain biking, fishing, kayaking, and camping! If you're into history, head down the road to Kings Mountain National Military Park to learn at the site of the Battle of Kings Mountain, an important part of the history of the Revolutionary War. Admission to the National Military Park is free.
6. Get Competitive at Mr. Putty's Fun Park
Have some fun at Mr. Putty's Fun Park in Tega Cay, SC. This fun park offers miniature golf, basketball, bungee jumping, an aerial ropes course, fun attractions and so much more! Just $9 for unlimited kids' mini-golf!
7. Take a Walk in a Gallery or Marvel at York County's Murals
The Arts Council of York County manages seven galleries in York County, including The Center for the Arts and The Loading Dock Gallery at the Gettys Art Center. There are also over 10 murals just waiting to be the backdrop for your next Instagram pic! 
8.  Level Up Your Spice Game a PuckerButt Pepper Company
Looking for something a little outside of the box? Check out PuckerButt Pepper Company in Downtown Fort Mill! PuckerButt is home to the World's Hottest Pepper – Smokin' Ed's Carolina Reaper. Scared to take the plunge? At PuckerButt, you can try any sauce for free before committing to a purchase!
9. Plan the Ultimate Park Hopping Adventure!
The true meaning of summer? Keeping the kiddos entertained while collecting memories. From nature trails to ziplines, our public parks & playgrounds welcome you with open arms. Here is the ultimate park-hopping adventure starting in Rock Hill, SC, and ending in Tega Cay, SC!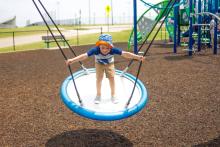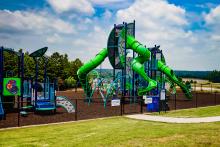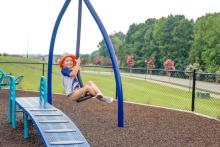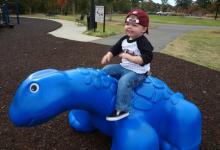 10. Discover a Local Museum or Exhibit.
Did you know that York County is home to over 10 museums? Fort Mill History Museum is open to the public for free Wednesdays - Sundays from 10:00 AM - 4:00 PM. You can also make a reservation for The Culture and Heritage Museums to visit Historic Brattonsville, The McCelvey Center, The Children's Museum, or the Museum of York County. The Brand new Jail, No Bail Exhibit is free and open to the public Tuesday - Friday: 10:00 AM - 4:00 PM and Saturday - Sunday: 11:00 AM - 4:00 PM.