2019 - 2020 Annual Report
Here's a look into several areas that we've put hard work into over the last few months: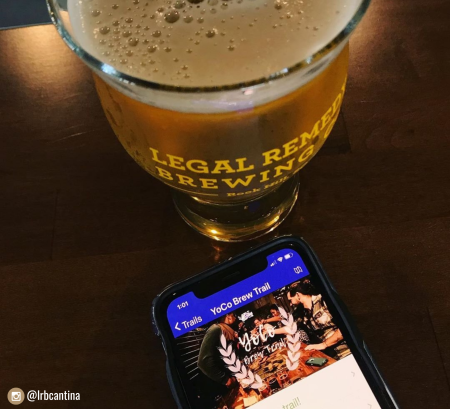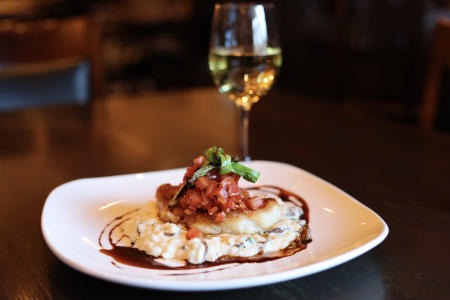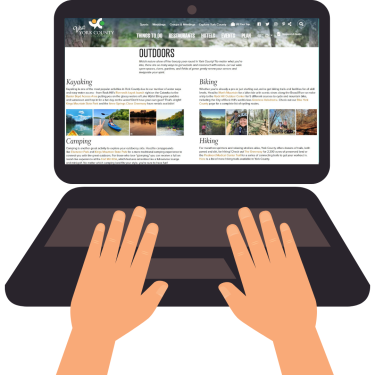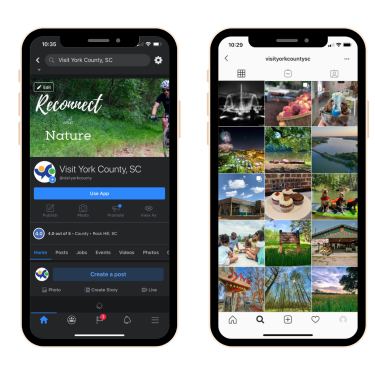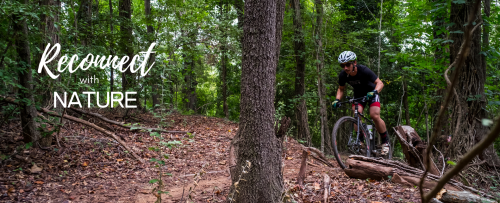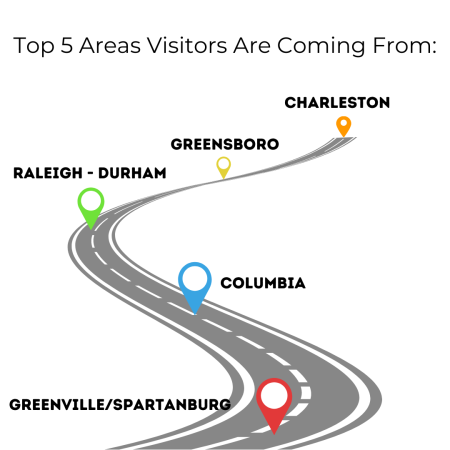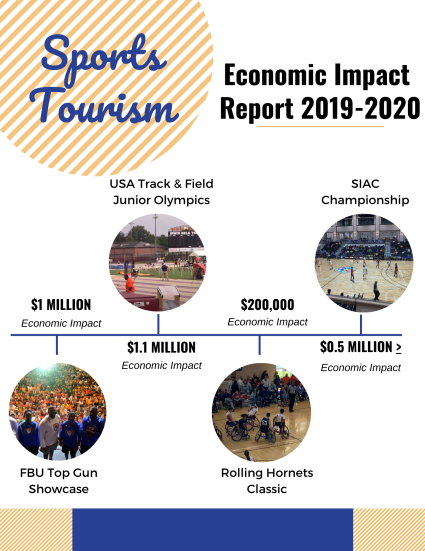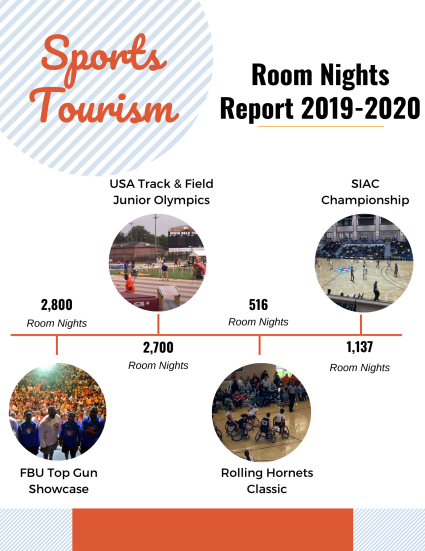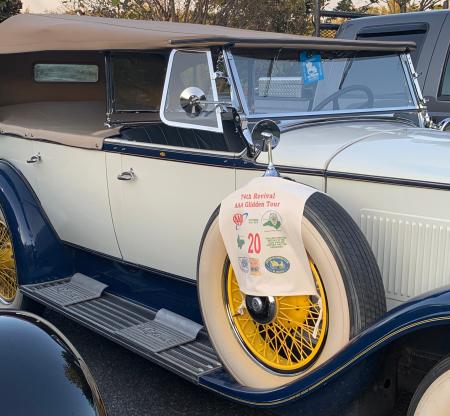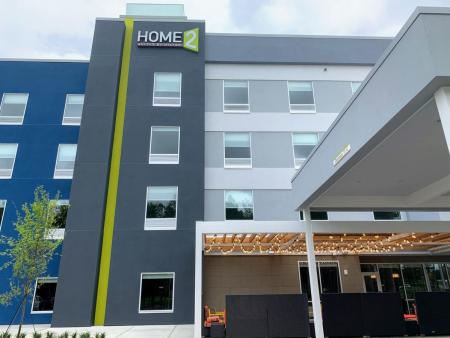 Visit York County App:
One way that we zeroed in on supporting our tourism partners was with our free Visit York County app, which continues to serve as a fantastic tool for us to reach visitors while they're here. We recently revamped the layout of the app to make it even easier for our visitors to find experiences and hidden gems in York County. We saw more than 3,828 app downloads this past fiscal year. 
The YoCo Brew Trail:
Sponsored by Comer Distributing, this trail continues to be a driver to bring visitors into our communities. We saw nearly 1,000 new people on the trail with 6,238 check-ins totaling $155,950 in direct spending at our breweries. We also helped create the first YoCo Beer Week - celebrating all of our breweries in November leading up to the annual Tap the Rock festival.
In addition, we gave a hand in creating the first ever YoCo Brew Trail collaboration beer - the YoCo Trailhead. Unfortunately, plans for the release were cancelled in March - but we were able to use the release to raise funds for the breweries with commemorative, limited edition beer glasses.
Despite being in a time when a lot of things were closed, we were excited to add Legal Remedy's new location, the LRB Cantina, to the Brew Trail. Model A Brewing in Tega Cay will join the trail when they open as Tega Cay's first brewery. 
The YoCo Taste Trail:
Sponsored by US Foods and launched in January, the YoCo Taste Trail is our brand-new app-based initiative to drive visitors to our restaurants to show off our unique food scene.
This new trail showcases 15 restaurants from every section of the county. Highlighting each stop's best dishes, we encouraged people to check-in while at the restaurant to work their way to a free t-shirt and becoming a "YoCo Taste Bud." Despite having just two and a half months before the shutdown - we had nearly 1,000 people sign up for the trail, visiting our restaurants more than 530 times. 
Our Website:
VisitYorkCounty.com also received an upgraded look and feel with our website company Simpleview. We continue to streamline and bolster resources on our site to give visitors the best planning experience. This past fiscal year we saw a 50% increase in website page views with 428,000 views by more than 194,000 new users. Our top website traffic came from Charlotte, Atlanta and Raleigh. 
Top-Visited Pages:
Football City USA, the outdoors, and a guide to safely tubing the Catawba River received some of the highest traffic on our website. Our two biggest focuses during the shutdown were our Covid-19 information page, which became a resource for visitors as to what was closed or postponed, and our Support York County page, which became a local guide as to what restaurants were open, closed, offering curbside and family meals, and more. We received more than 22,000 visits to the Support York County page between March and June as we offered direct information for every restaurant in York County. 
Social Media:
Our social media accounts continue to grow leaps and bounds - reaching both visitors and locals with information about places to eat, hidden gems to explore, and things to do in a more casual way. We also utilize these outlets to interact with travel writers and influencers who share our message with thousands of others. We watched our Facebook page grow to 38,533 Facebook fans and our Instagram followers grow more than 2,700 followers to reach a total of over 5,700 followers.
Advertising:
We spent another year placing powerful ads in multiple places, focusing on unique adventures like Southtown Wake Park and Canaan zipline, through ads with DiscoverSC.com, Pandora Radio, Garden & Gun, and Charlotte Magazine.
We paused all advertising the second week of March to conserve funds, and re-entered with advertisements in late June and July displaying a new advertising theme of "Reconnect to Nature" - featuring outdoor experiences - which has carried over into the new fiscal year. 
UberMedia:
We are now able to target potential visitors more than ever before thanks to mobile location data. By partnering with the Charlotte Regional Visitors' Authority and using Uber Media, we are able to see what areas people are coming from and where they are visiting the most.
Our top 10 destinations:
Carowinds, Kingsley, downtown Clover, Baxter village, downtown Fort Mill, downtown York, Kings Mountain State Park, Manchester Meadows, Cherry Park, and downtown Rock Hill prevailed as our top-visited destinations, with those visitors coming from Greenville/Spartanburg, Columbia, Raleigh-Durham, Greensboro, and Charleston as the top five locations.
This year we have made an investment with Uber Media to gain even more data by setting up 50 points throughout the county that we will be tracking in real time. 
Sports Tourism:
Sports tourism is still king in York County! With a heavy focus on cross country, basketball, and volleyball, sports events produced over 12 million dollars in economic impact from 29 events we hosted or partnered with- producing 31,974 room nights. 
Top-Producing Events:
We were able to hold our second Battle At The Rock basketball showcase featuring two courts at Nation Ford High School in December 2019 and held our annual Martin Luther King Jr Holiday Showcase at the brand-new Rock Hill Sports and Event Center in January 2020. We are thrilled to have both of these events again at the Sports and Event Center this winter! 
FBU Top Gun Showcase - July 2019
A three-day national showcase that highlights top middle and high school football players in the country. The event produced 2,800 room nights with an economic impact of 1 million dollars. 
The USA Track & Field Junior Olympic Championships - July 2019
Featuring clubs from South Carolina, Florida, and Georgia to qualify, it produced more than 2,700 room nights with an economic impact of 1.1 million dollars. 
The Rolling Hornets Classic - November 2019
This youth wheelchair basketball event was held at Winthrop, producing 516 room nights with an economic impact of $200,000.
Southern Intercollegiate Athletic Conference - March 2020
The SIAC held their basketball championship at the Rock Hill Sports and Event Center for the first time, featuring 26 teams for a week-long elimination tournament. With 1,137 room nights, this event produced more than half a million dollars in economic impact. This three-year agreement was done in partnership with Rock Hill Parks, Recreation and Tourism. 

Meetings and Groups:
Our meetings and groups market continues to be an exciting area to focus on. Bringing in unique group experiences, 2,575 room nights were produced with $392,509 in economic impact. 
We love helping groups who are visiting to see the incredible shows that NarroWay Theatre produces and bringing new events like the AAA Glidden Tour - which featured some of the oldest cars in the country - including the Anderson that was produced in Rock Hill.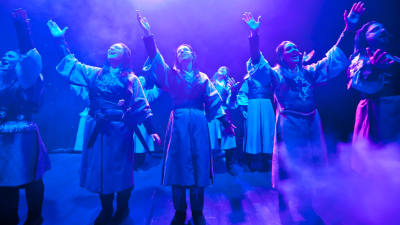 Preferred Hotel Program:
Despite Covid-19, 2020 was a big year for hotels - with hotel occupancy ending up at 54.3% for the fiscal year. We also had four properties open, adding 435 rooms to the market, and currently have 8 hotels under construction set to open in the coming months.
We closed out this fiscal year by enhancing our preferred hotel program. Due to our new partnership with Rock Hill Parks, Recreation and Tourism - we were able to merge their host hotel program into our preferred hotels. This allows us to direct sports and event visitors into our York County hotels - which in turn allows us to bring additional events into the county. With the merging of the program, we were able to add an additional 6 hotels to the program.