Are you looking for a family-friendly day trip from Charlotte? Look no further than Tega Cay, South Carolina! Just a short drive away, Tega Cay offers a range of activities that will keep kids entertained and create lasting memories. Here's a detailed itinerary to make the most of your visit to Tega Cay with your little ones.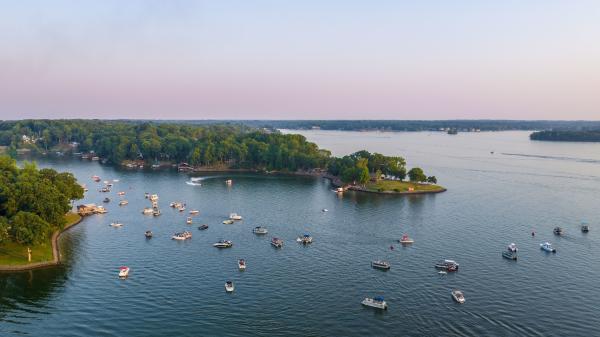 Photo courtesy of Sara McAllister  
1. Start your day at Tega Cay Coffee
Kickstart your morning by fueling up at Tega Cay Coffee. This local gem offers a wide selection of freshly brewed coffees and delicious breakfast options like crepes and waffles. Take your time exploring the variety of waffle and crepe toppings, allowing your kids to get creative and customize their own breakfast masterpieces. The cozy atmosphere and friendly staff will set the tone for a great day ahead.

2. Head to Catawba Park for Outdoor Fun
After breakfast, make your way to Catawba Park, a beautiful destination that offers a multitude of outdoor activities for the entire family. The park features an inclusive play structure with a ramp, making it accessible for children of all abilities. Watch as your kids climb, slide, and swing to their heart's content. The park also boasts paved walking paths, perfect for scootering or strolling while enjoying the scenic views of the Catawba River.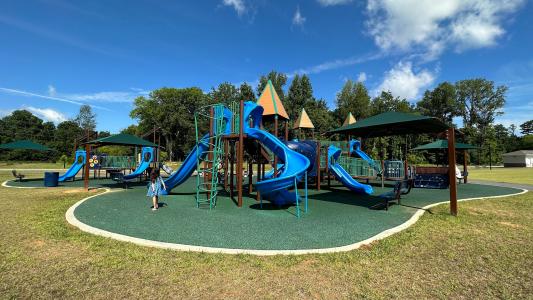 3. Visit Mr. Putty's Fun Park for a Round of Mini-Golf
Next on the agenda is a trip to Mr. Putty's Fun Park, where the whole family can enjoy a friendly game of mini-golf. This well-maintained mini-golf course is nestled amidst lush greenery and features exciting obstacles, providing a challenging yet fun experience for players of all ages. Watch as your kids concentrate on their shots, trying to get a hole-in-one. After mini-golf, take the adventure to new heights by exploring their ropes course, where kids can test their balance and agility. For the more adventurous, the bungee jumping trampoline offers an adrenaline-pumping experience. Whether you're a mini-golf enthusiast or a thrill-seeker, Mr. Putty's Fun Park has something for everyone. Visual recap here.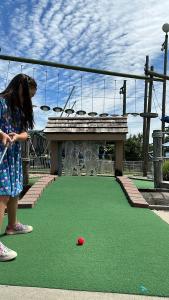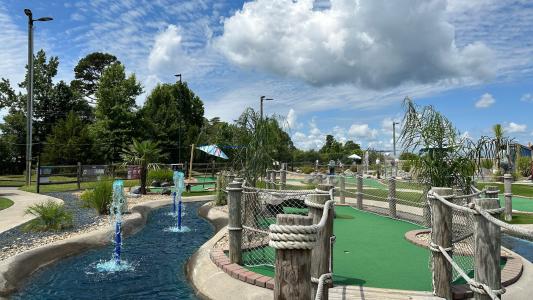 4. Lunch at Model A Brewing
After an active morning, satisfy your hunger with a delicious lunch at Model A Brewing, a family-friendly restaurant in Tega Cay. Indulge in a variety of tasty dishes, from burgers and sandwiches to salads and wraps. The inviting atmosphere and attentive service will make your dining experience enjoyable and relaxing. Pro tip: Order the funnel cake fries!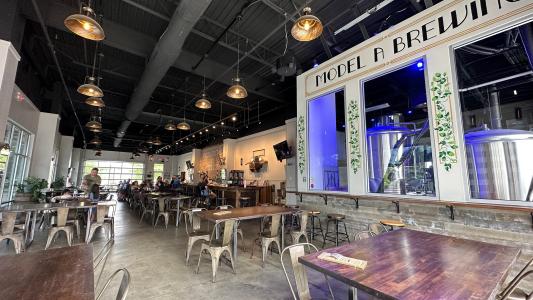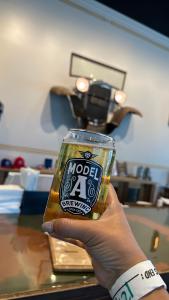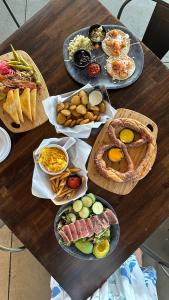 5. Treat yourselves at Scoop n' Swirl
No trip is complete without a sweet treat! Head over to Scoop n' Swirl, a local ice cream parlor in Tega Cay, and indulge in a delightful array of ice cream flavors and toppings. Whether your kids prefer classic flavors or unique creations, Scoops has something to satisfy everyone's sweet tooth.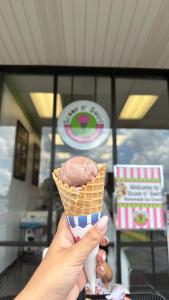 A day trip to Tega Cay is the perfect way to create lasting memories with your kids. From enjoying a cup of coffee and a delicious breakfast to exploring parks, playing mini-golf, and indulging in sweet treats, Tega Cay has something for everyone in the family. So, pack your car, gather the kids, and embark on a fun-filled day trip to Tega Cay, South Carolina. Check out a visual recap here.