When the weather is just right, one of the best summertime hang out spots is the patio! Whether you're having a cold drink or just hanging with friends, the deck is a great place to gather. Here are places with outdoor seating that provides a great view:
Rooftop Views:
This Rock Hill favorite has a rooftop bar that overlooks the Catawba River and is especially pretty when the sun is setting. If you've ever been here, it's no surprise that The Pump House was one of only 3 restaurants in South Carolina to make the cut on Open Table's "100 Most Scenic Restaurants in America" list in 2017! 
Fun fact: The Pump House is Rock Hill native and NFL super star Mason Rudolph's favorite restaurant. Remember to check in on the YoCo Taste Trail while you're here!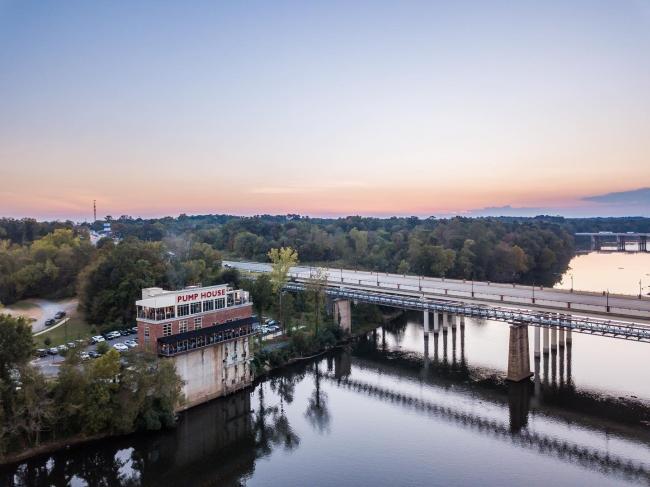 Sara McAllister Photography
Head to Baxter Village to get your ducks in a row at Lucky Duck's rooftop bar overlooking the quaint downtown! Be sure to grab a picture of one of their famous Insta-worthy cocktails in front of the living wall! Also don't forget to check in on the YoCo Taste Trail while you're here!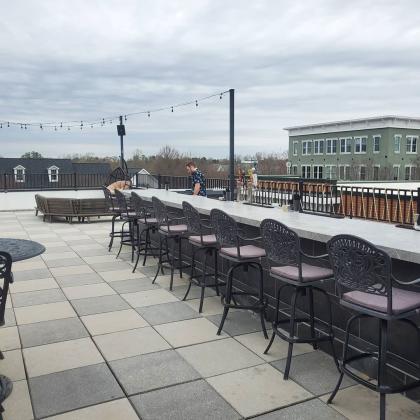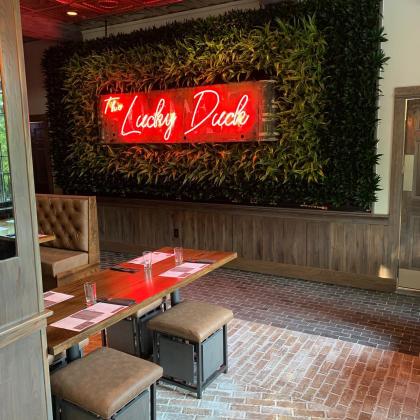 Credit: Shane Bingham                                   Credit: Lucky Duck
S p i c e things up when you head to this Kingsley restaurant's rooftop patio to enjoy a delightfully unique dining experience! Bonus: it's covered so that you can enjoy outdoor dining even if it's raining.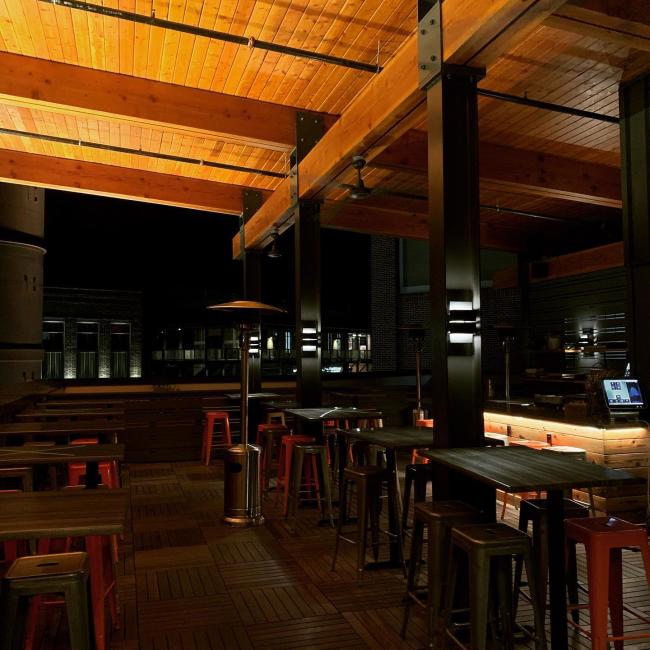 Credit: Spice Asian Kitchen
 
Fort Mill's only brewery has the mega-deck of your dreams! With plenty of space available spanning two floors, this will be a new favorite spot to enjoy a cold beer in the heart of Fort Mill- plus, you can check in on the YoCo Brew Trail!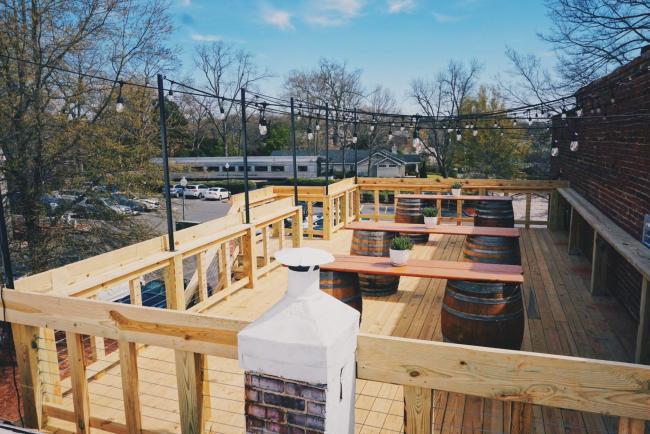 Credit: Amor Artis
 
Brewery Patios:
Check in at one (or more!) places on your YoCo Brew Trail when you visit these Rock Hill breweries! Come at night and be mesmerized by the twinkly lights that give these places a whole new vibe. Bonus perk: make double the progress when you check in on both the Taste Trail and Brew Trail at Legal Remedy + mark off two places on our mural scavenger hunt when you visit Dust Off!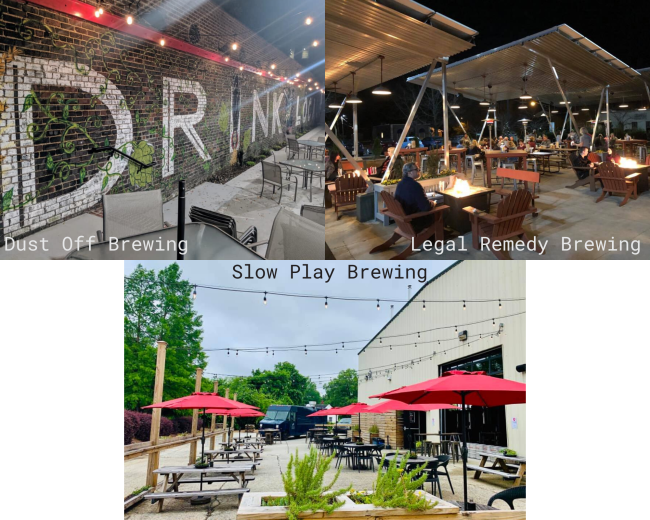 Credit: Dust Off, LRB, and Slow Play
 
Located in Rock Hill, York County's only winery makes your experience even better by having a great outdoor patio to enjoy your glass of vino on. Be sure to say hi to the resident farm animals and cat, Percy!

Credit: Cat's Paw
 
Restaurant Patios:
These Taste Trail favorites all get you one step closer to completing the trail and have spectacular patios that pair well with spectacularly unique dishes! Get your grub on and relax on one of these patios.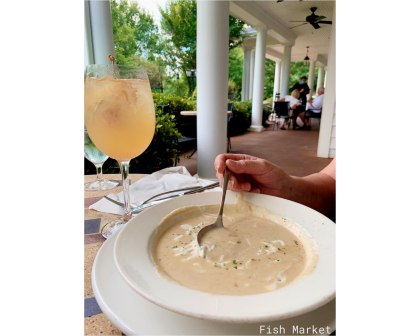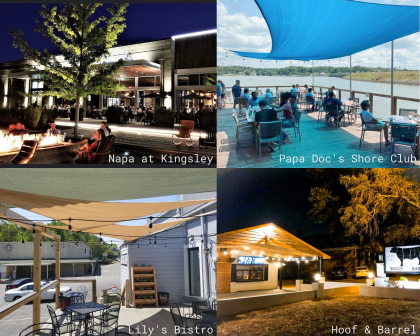 Credit: Napa, Papa Doc's, Lily's Bistro, and Hoof & Barrel
 
The Ale House patio in Kingsley is the perfect patio to enjoy some entertainment- they almost always have live music to make your night even better!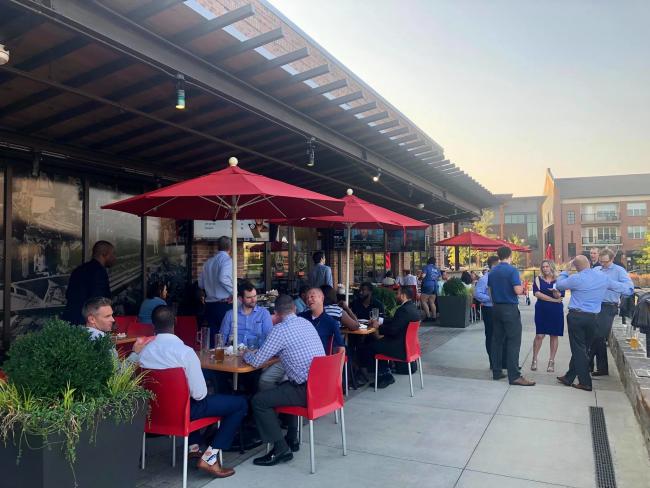 Credit: Carolina Ale House
 
Another Kingsley fav is the Taco Molino patio- enjoy your tacos with a view of the glassy LPL Financial pond!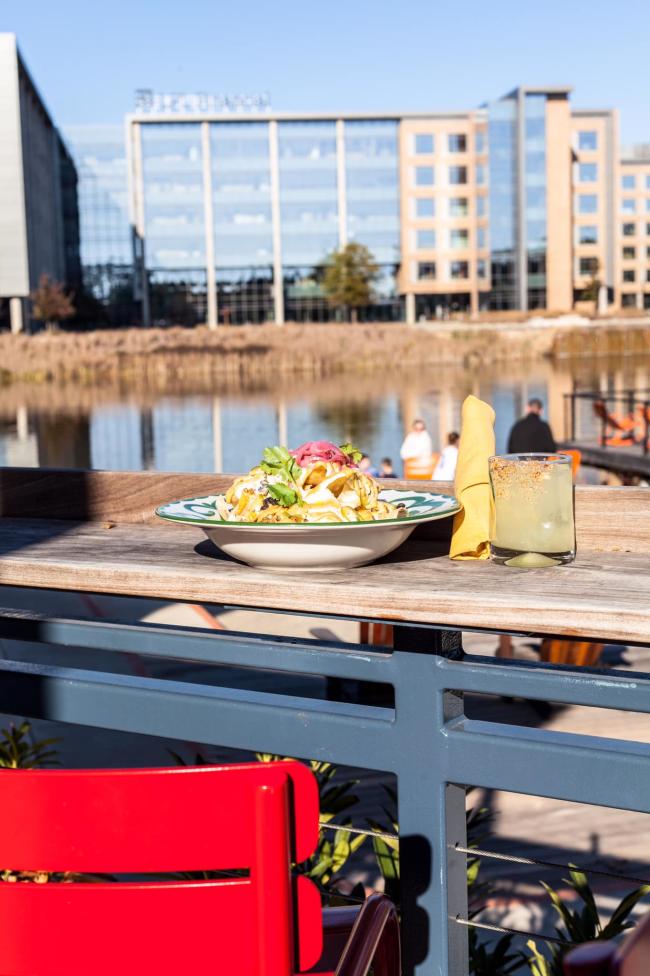 Credit: Taco Molino
 
York's Garden Cafe has a patio that makes you feel more like you're in a fairy garden than a restaurant. With all the plants and sparkly lights, no wonder people get married here! Be sure to check out their gift shop for unique finds!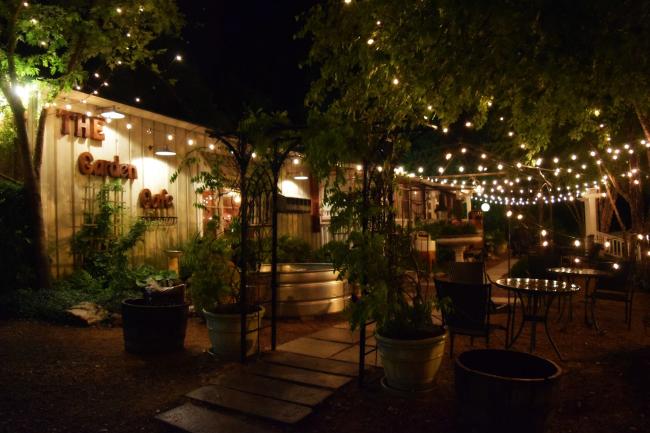 Credit: Garden Cafe
 
One of Tega Cay's newest restaurants, 2020 Tavern, has the perfect patio for live music! Settle in at one of their picnic tables or grab a table with an umbrella to keep cool in the shade!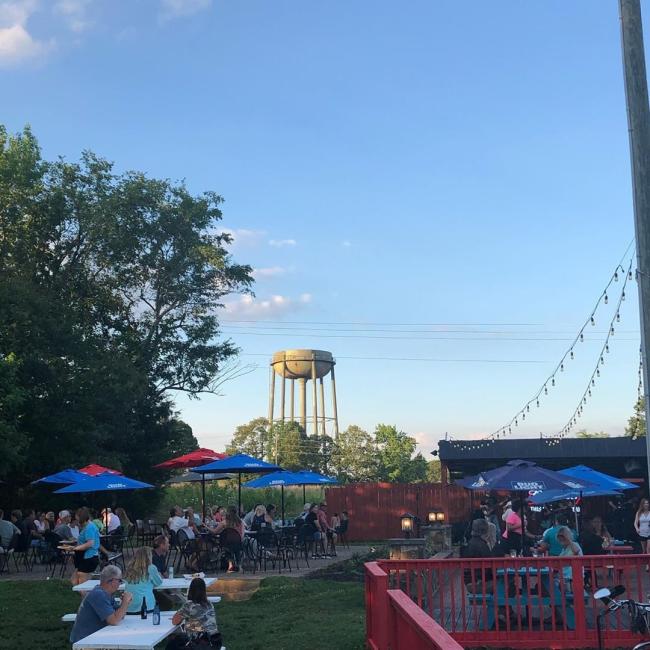 Credit: Mike McBride
 
This restaurant has one of the best patios in Clover! With cornhole set up and an adorable garden, you'll feel right at home in this backyard-style outdoor space! Bonus: they also have a covered portion to shield you from the rain!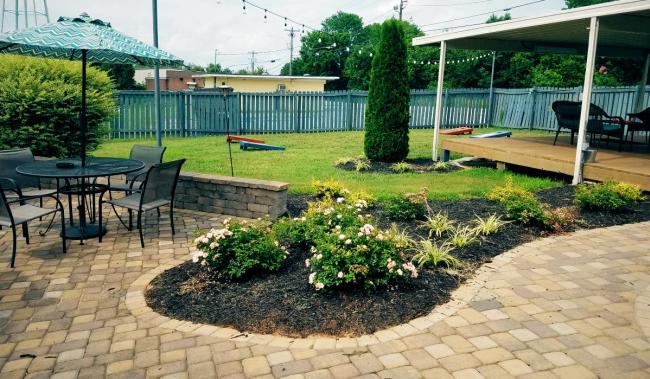 Credit: Main St. Retreat