Did you know that Rock Hill, South Carolina is home to the American Cornhole League Headquarters? Every year, the ACL World Championships are held right here in Rock Hill! This year, the big event will take place from July 29th to August 6th at the ACL Headquarters located within the Rock Hill Sports and Events Center. If you're unfamiliar with the game of cornhole, this is the biggest tournament of the year, where individuals, duos, and teams will compete to win hundreds of thousands of dollars.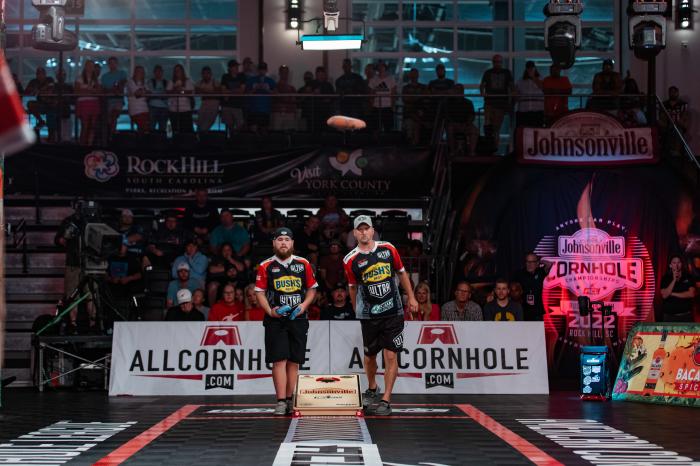 About The World Championships
The 2023 ACL World Championships signify the grand finale of the 2023 ACL Pro Cornhole season. With tournaments open to both the general public and ACL Pros, the World Championship is the largest event of the year. Witness competitors battling it out for over $700,000 in payouts across 30 events. More than 1,500 players have registered across five skill levels: novice, intermediate, competitive, advanced, and pro. These players will then compete in various categories.
ACL Championship Ticket Information
Grab your buddies, besties, and loved ones alike to experience one of the most unique events you'll find nationwide. Space is limited so grab your seats early before they're all gone. Click here for ticket information regarding each day of the ACL Championship! Unable to make it in person? This event will also be streamed live on ESPN and CBS Sports Network. Use promo code VISITYORK to receive 15% off your tickets until July 24th.
Come Hang Out!
Guests can visit the American Cornhole League Headquarters during the 2023 ACL World Championships. While you're there, you can play on a private lane with up to eight people or compete in sit-n-go blind draws. During the World Championships, you can enjoy free cornhole all week! Bring your bags or rent a set for $5. The venue also has a fully stocked bar with beer, seltzers, sodas, and light snacks! Outside of the ACL World Championships, the venue is open to the public year-round! You can book private courts by the hour, corporate events, birthday parties, and so much more!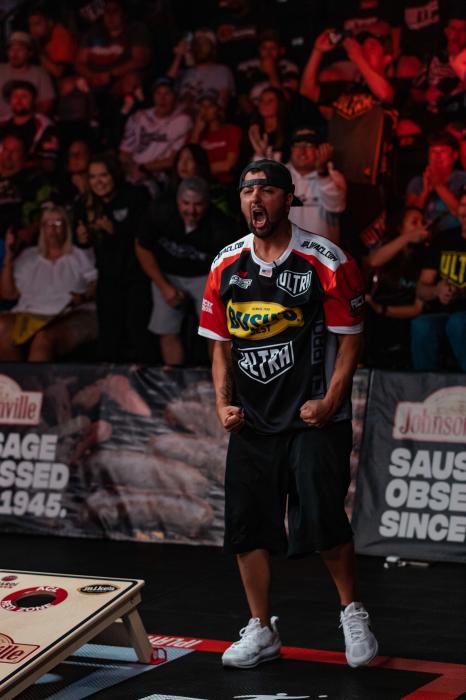 How To Watch From Afar
The 2023 ACL World Championship coverage will be available on the following platforms throughout the week: 
Join a Cornhole League
To join a cornhole league or to find an event to play in on your own or with a partner, click here. Once you are on the event page, set your location and scroll to the bottom of the screen, there you will find all of the cornhole-related events in your area! 
Fun Facts about Cornhole
Did you know that cornhole is one of the United State's fastest-growing competitive sports? The American Cornhole League hosts over 25,000 tournaments annually and is home to over 200,000 active players.
Cornhole rules are pretty simple! Teams alternate throwing four bags each round of play. For every bag they throw into the hole, that team will earn three points. That team will earn one point for every bag they throw that stays on the board. Cornhole uses cancellation scoring, so if Team A scores ten points in a round, and Team B scores eight points, Team A earns two points toward the overall score. Play concludes once one team earns 21 total points or more!
Cornhole can be played as an individual sport versus another player, or it can be played with teams of two. In the ACL, there are many categories that individuals can play in; singles, doubles, co-ed doubles, women's singles, women's doubles, senior singles, and senior doubles. 

Follow Along on Social Media 
Facebook - @iplaycornhole
Instagram - @americancornholeleague
Twitter - @iplaycornhole & @iplaycornholeHQ
TikTok - @americancornholeleague
Snapchat - American Cornhole League
YouTube - American Cornhole League