It's no secret that the South is home to some of the best barbecue in the country. Though many can argue about the many how-tos when it comes to sauce, temperature, side dishes, etc., there's no denying that York County is home to some delicious BBQ. We rounded up the top spots for BBQ in York County!
Sweet Caroline's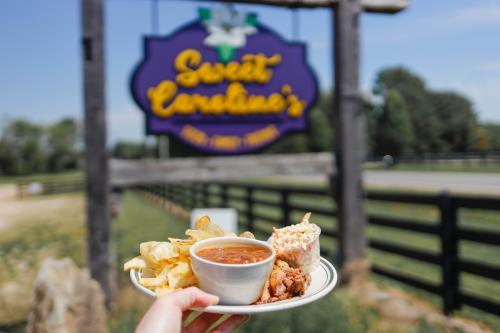 Just outside of Rock Hill, Sweet Caroline's is located in a building next to a historic barn. Where Southern-style home-cooking meets the authentic flavors of barbeque, Sweet Caroline's specializes in bringing customers authentic southern comfort dishes with quality ingredients. Offering a curated menu filled with southern style and a wide variety of traditional favorites, let Sweet Caroline's load you up with a heaping portion of your favorite comfort foods at an affordable price.
Dixie Pig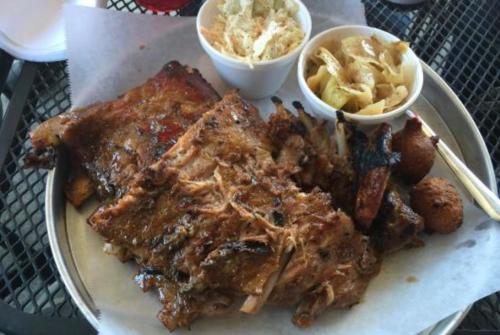 Visit the Dixie Pig in Rock Hill for some classic BBQ and a side of southern hospitality. This restaurant offers Rock Hill, Fort Mill, and other surrounding areas with amazing food and a fun and quirky environment. Try their signature plates like the St. Louis style ribs, pulled pork BBQ, chopped brisket, and more served with your choice of two sides.
The Improper Pig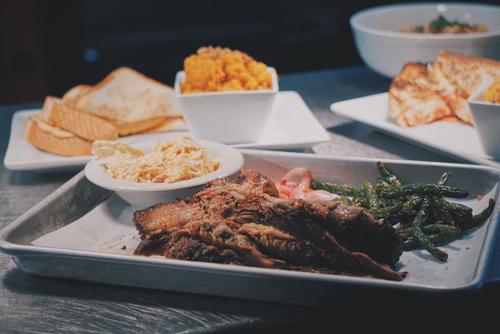 Immerse your taste buds at The Improper Pig in Fort Mill, SC with their variety of barbecue flavors that will be sure to satisfy you. Flavors like their Eastern BBQ, Mary B's BBQ, Tong's Thai, Teriyaki, Buffalo, Inferno, Jeff's Mustard, and Spicy Hoisin goes great on their St. Louis-style ribs. While you're there, try their delicious pulled pork and distinctive side dishes including jalapeño cheese grits, spicy green beans, and sweet potato casserole.
Courtney's BBQ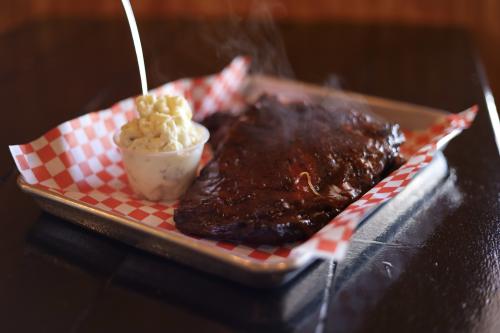 This family-owned business in Clover, SC has a long line of history of some good barbecue. For over 21 years, Courtney's BBQ has been serving their family and the town of Cover with their award-winning ribs, pulled pork, and smoked chicken to fulfill the town's BBQ needs.
Blue Bar & Smokehouse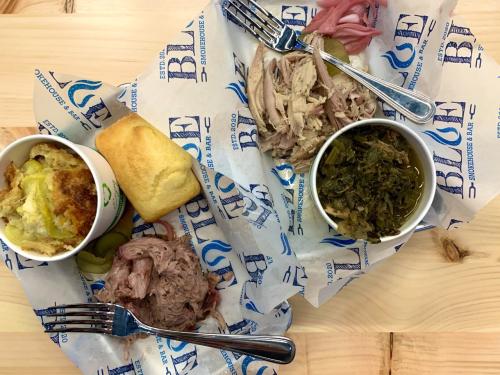 With a welcoming atmosphere and killer barbeque, you'll be blown away by Blue Smokehouse! Our recommendation? The smoked wings! Offering eight different sauces to choose from, including their house buffalo and signature BBQ – you'll be sure to find a sauce you love! Their barbeque is served piping hot from their pit twice daily with your favorite southern sides such as baked mac 'n cheese, potatoes salad, collard greens, and more!
521 BBQ & Grill - Tega Cay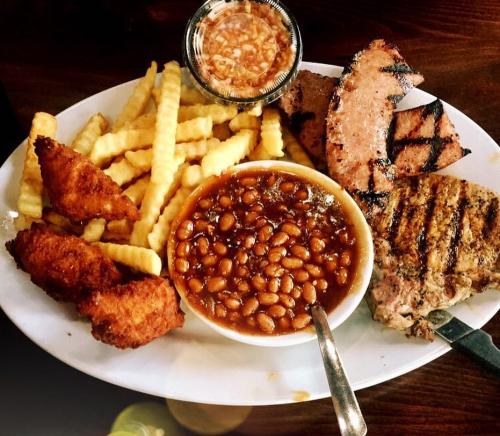 Photo by 521 BBQ & Grill

Get a taste of 521 BBQ & Grill signature BBQ made from Boston butts, hand-rubbed with signature 521 BBQ seasoning, and then hickory smoked for 14 hours. You can also try their mouthwatering baby back pork ribs that are also hand rubbed in their signature sauce along with a side of chili fries, fried okra, hush puppies, and more.

 
You can also check out these local franchises: