What's better than a great cup of coffee to start your morning? We have just the place that will hit the spot! With the weather warming up, grab one of the cold specialties on the menu! Here are are seven places in York County that are sure to get you fueled up for the day ahead:
You can't miss this coffee roasting company that has changed the coffee game for Rock Hill! Nestled in the heart of the Knowledge Park development, it's an anchor for the progress. This coffee shop is great for specialty coffees such as Burn Rate which is a heavy dose of rich, smooth Brazilian beans with spicy-sweet Sumatra Mandheling. Make sure you're following them on social media to see all of their specials!
Their most popular cold beverage is called an Ice Perk, their version of a frappuccino- but better: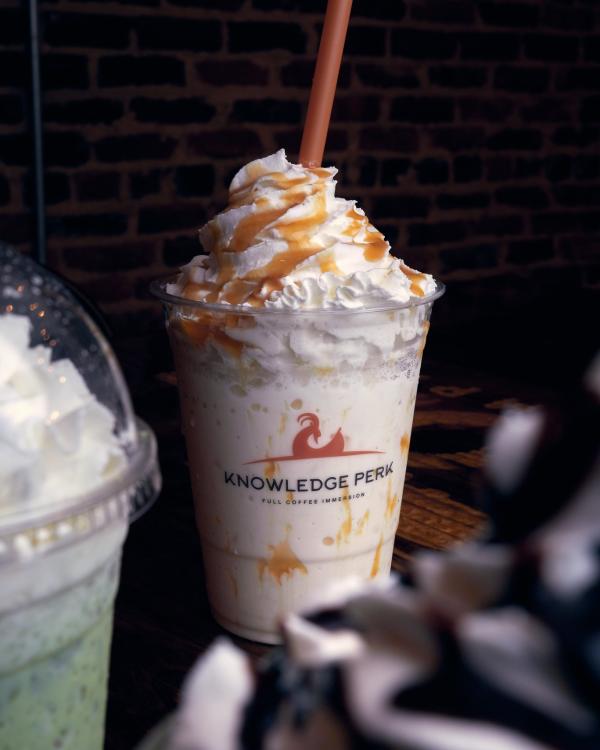 Credit: Knowledge Perk
Want to take a trip to France? Well Amelie's French Bakery & Café in Rock Hill can make that happen. The Charlotte- based roaster is located in downtown Rock Hill right next to Fountain Park. The café offers Café au Lait, Café Crème, and Café Marcotter which is an espresso, with vanilla bean, milk, caramel sauce, and sea salt.
When you need to beat the heat, we recommend their Creme Brûlée French Soda- made with vanilla bean simple syrup, sparkling water, ice, salted caramel sauce and a kiss of cream: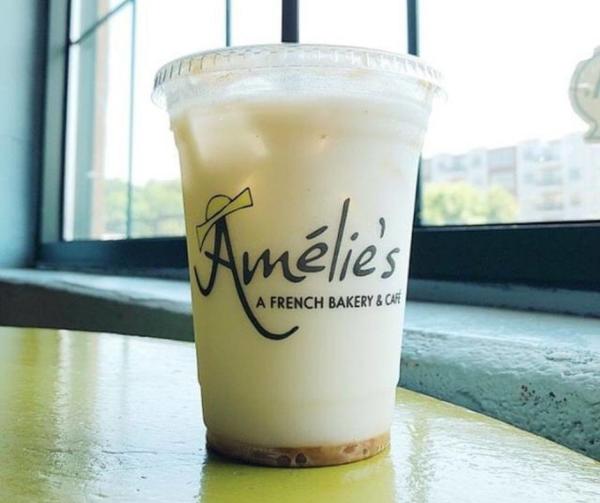 Credit: Amelie's
This roastery provides a variety of light roast coffees, medium roast coffees, and dark roast coffees. Why not support a good cause, while drinking coffee? York Coffee Roastery is a new member of MaxAbilities family, formerly the York County Board of Disabilities and Special needs. In operation for over 40 years, they provide services to individuals in York County with disabilities, autism, head and spinal cord injuries.
Try their new frozen coffee, we love the MVP flavor- a delicious mix of salted caramel and mocha!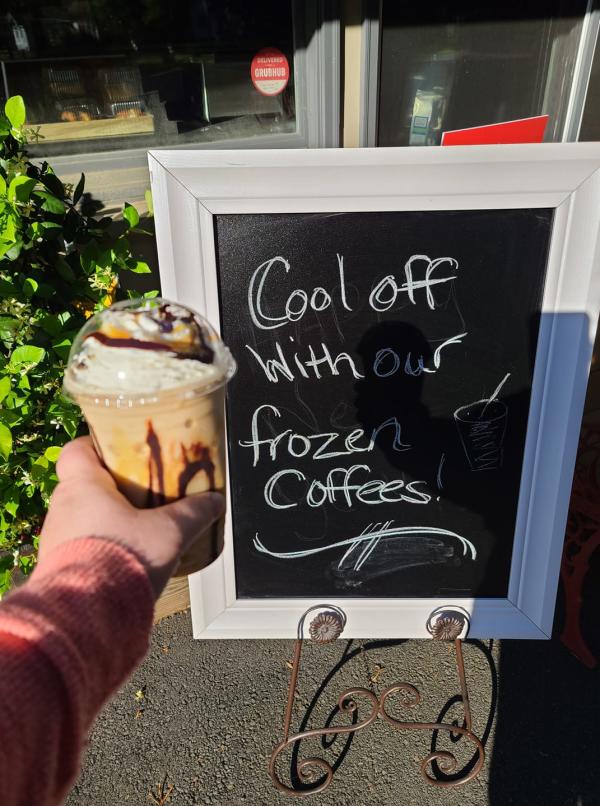 Credit: York Coffee Roastery
This is the quintessential coffee shop that you'll love to duck into off Main Street in Fort Mill. Try their nitro cold brew creations or try their drip coffee. This place is a part of the community offering open mic nights twice a month and pottery classes as well. Shop the art and pottery selection while you're fueling up on their brews..
Our favorite cold beverage from Olive's is their twist on a classic- an iced vanilla honey chai latte: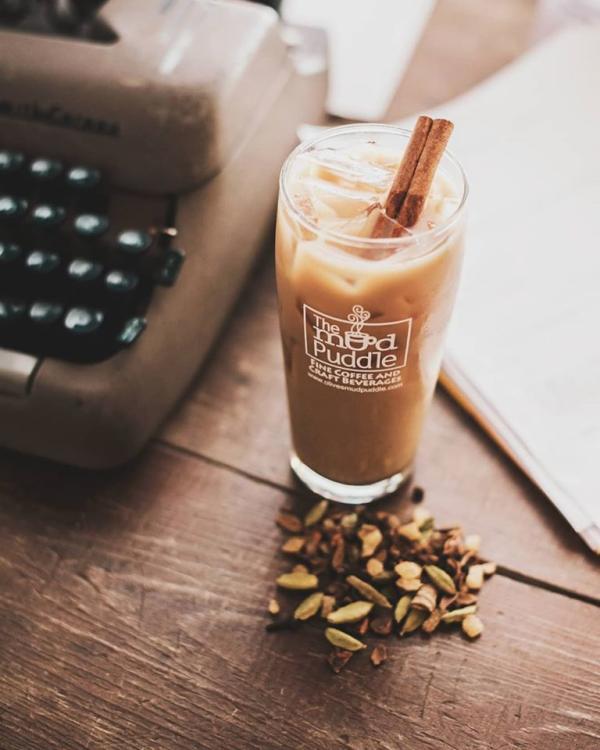 Credit: Olive's Mud Puddle
Want to be the first to enjoy Southern Touch Bakery and Coffee shop? Well you are in luck because this bakery has it grand opening February 2, 2019. This full-service coffee shop offers specialty baked goods and Hershey's ice cream. Does that not sound yummy to you or what? Southern Touch is located right across from the courthouse in York!
Cool off while you caffeine it up with this Iced White Chocolate Mocha, it has an extra shot of espresso to make sure you stay awake!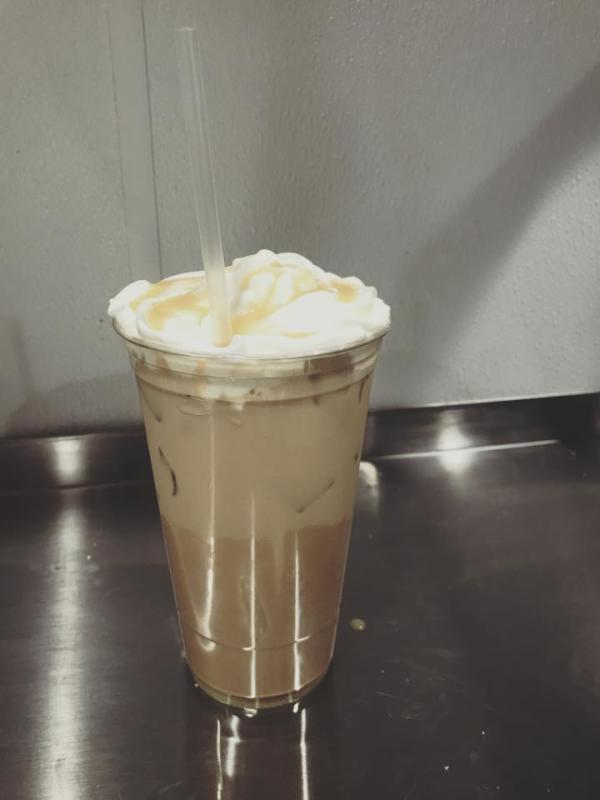 Credit: Southern Touch Bakery
Virgin Bean Coffee Company in the heart of Clover is every coffee lovers dream. The coffee shop offers different coffees that range in flavors such as vanilla and salted caramel and ice cream! Walk around this shop to take in the eclectic collection of antiques and goodies. Meet a friend or just enjoy some quiet time inside the shop.
Meet Virgin Bean's coconut mocha frappe! This frozen treat even tastes like summertime with the addition of coconut: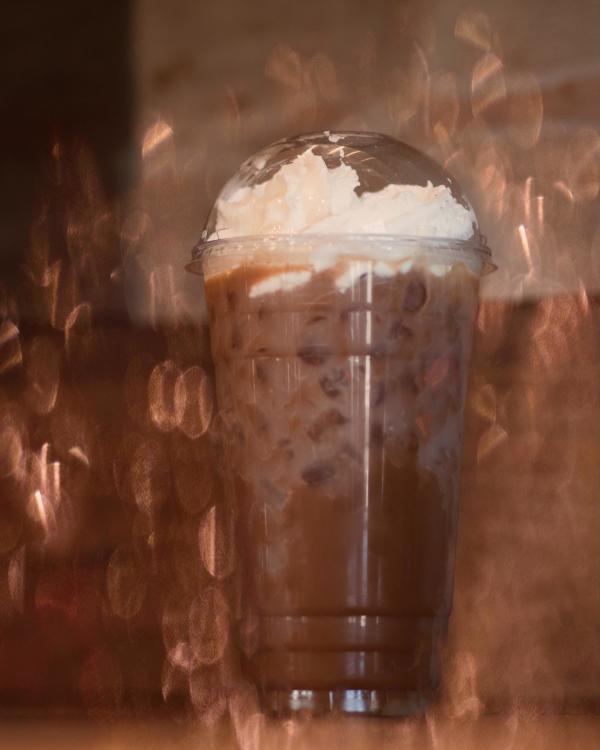 Credit: Virgin Bean Coffee
This Lake Wylie bakery is the perfect place to start your morning. They offer a cup of coffee with a smile and the aroma of fresh out of the oven cinnamon rolls, what's better than that? They also offer homemade breads, cookies, and cannolis! Make this your morning coffee stop and you'll soon be the office hero!
Keep it cool with a delicious "Frogaccino" from this bakery- their coffee is just as good as their pastries: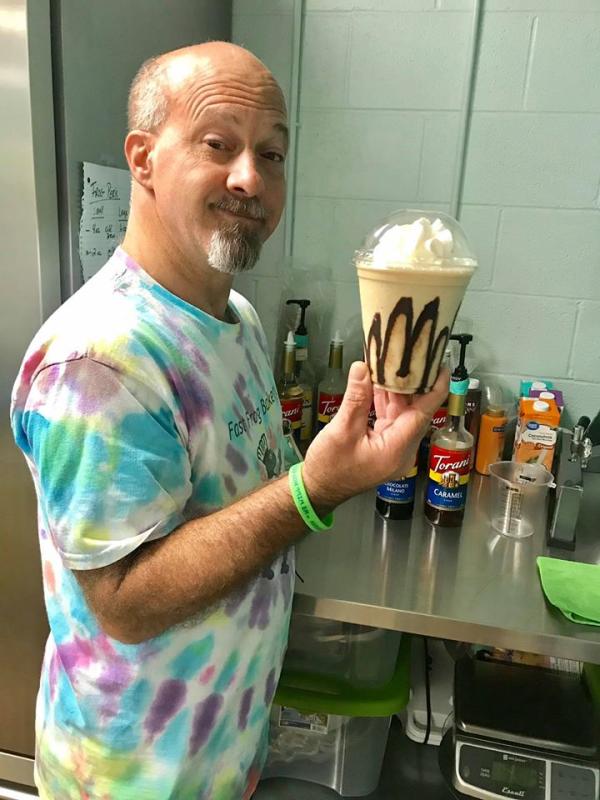 Credit: Fast Frog Bakery
Mister Chang's Coffee House
Stop in at this Tega Cay Coffee House all day long to get your caffeine fix. Grab the perfect breakfast sandwich with farm raised eggs. Not into coffee? Grab a tea or bubble tea! This relaxing atmosphere is the perfect place to sip your coffee and work all day long.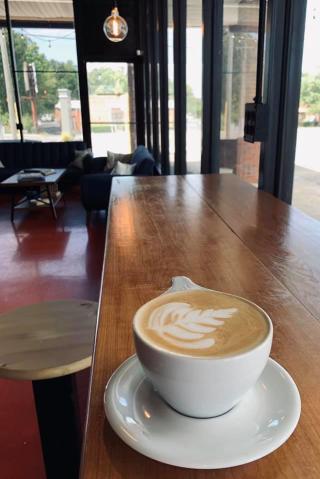 The newest coffee shop in Rock Hill, Forte Legato Coffee specializes in coffee roasting, first and foremost but also provides coffee process consulting, mobile retail, kegged cold brew, and online/local retail coffee clubs. Grab a pastry or a bite to eat while you're there!