Creating the Ultimate YoCo 6-Pack
Living here in York Country among all the great breweries on the YoCo Brew Trail, I can't help but wonder what would make up a great mixed 6-pack from these breweries. You may see it at bottle shops and grocery stores; single bottles and cans with empty 6-pack containers allow you to customize your beer purchase. I set out to each of the breweries and looked at beers that were available year-round. Each brewery offers limited or seasonal beers to try, but that is for another article! These are beers that you could almost always find any time you walk in. You might see some familiar favorites and there could be some that you might not have thought of, but are definitely worth your time to check out and enjoy.
There are so many fantastic offerings at each of these breweries. The best part of any brewery visit is simply sitting and talking to the people working there. Get to know the kinds of beers they offer and what beers they might suggest based on your preferences. You will get to learn a lot from them and maybe even discover some styles that you might not have thought to try before. Enjoy the trail!
How it works: Pick up your YoCo Brew Trail Passport at any of the participating breweries for a chance to earn a custom YoCo Brew Trail pint glass!
Lake Wylie Brewing Co. – Ebenezer Brown
5.4% ABV – Brown Ale
I know what you're thinking….a brown ale? Yes…..a brown ale. This beer was one that even haters of dark beer can often get behind. This beer gives off a deep coffee brown appearance while still being clean and opaque enough to allow light through. Hints of roasted coffee and semi-sweet chocolate pop out at you in the aroma. The flavors follow suit with added bready and caramel touches to go with a complex roasty backbone. Complex and easy drinking at the same time, this beer finished very clean while not overwhelming the palate.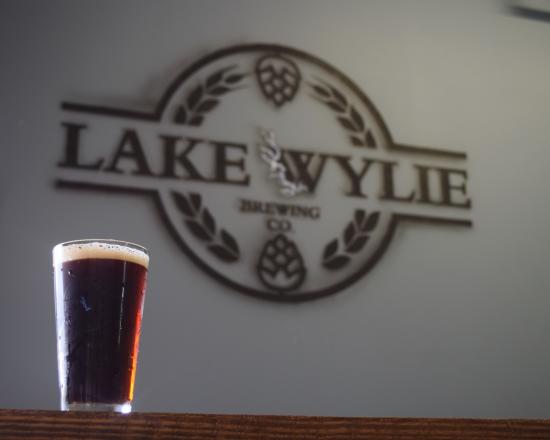 6.6% ABV – Hazy IPA
If you are a fan of hazy IPAs like I am, then you will enjoy this offering. Vibrant yellow and hazy in appearance, this beer from Dust Off gives off a nice, slight bitterness at the beginning which I personally enjoy. Big citrusy notes as well throughout the aroma and flavor. Orange, tangerine, and grapefruit come through with a nice full body and soft mouthfeel.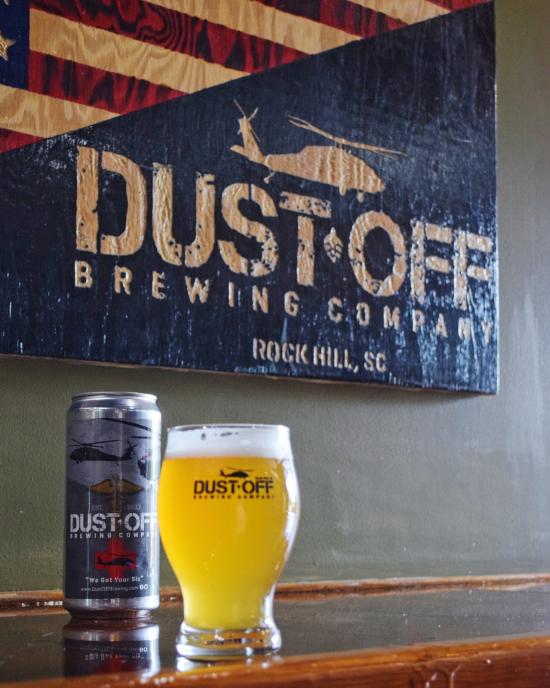 4.5% ABV – Lager
One thing that I have appreciated seeing more often is craft Lagers. Elevated versions of the beers we all know about and see at every single bar and restaurant. Southern Cerveza is just that! A light, crisp, refreshing beer that can go well in the hottest of hots and the coolest of cools. There's a nice bit of sweetness that comes from the flaked maize that they use and has that classic Lager look. At 4.5% ABV, this is one you can enjoy a couple of easily and safely.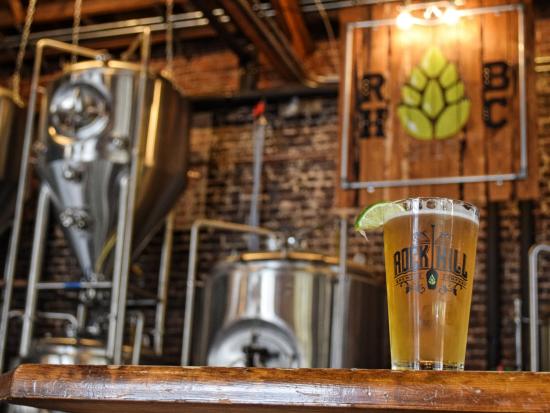 9.0% ABV – Imperial Vanilla Porter
Going from one end of the spectrum to another, Legal Remedy brings one of the widest varieties of beers in the area. One of their flagships, Pro Bono, really scratches that dark beer itch. This porter is loaded with roasty goodness and aromas of rich dark chocolate and creamy coffee. Conditioned on coffee and vanilla, this beer is a delicious sipper that is full-bodied and delicious any time of year.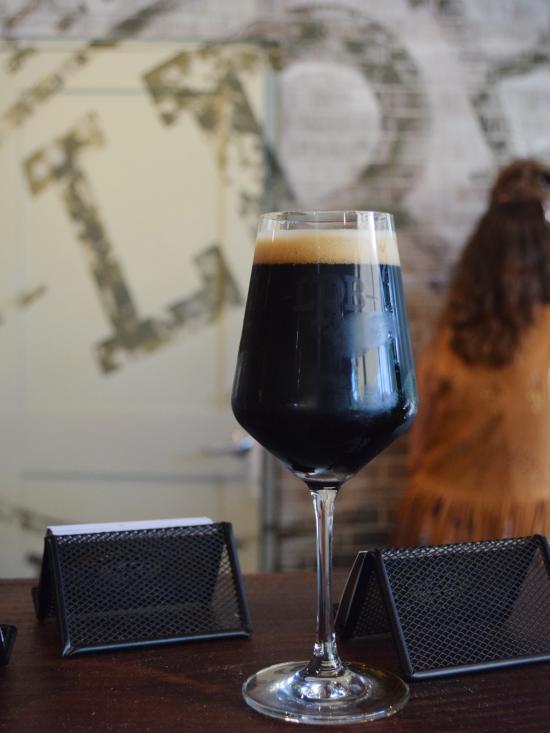 6.0% ABV – American Pale Ale
If you are looking for something hoppy, but approachable, then Easy Game is a good choice for you. A lighter, but still bitter pale ale, this beer gives you that classic dark yellow/orange hue that calls back to the West Coast style of pales and IPAs. A balance of piney, floral, and citrus aromas gives way to a soft bitterness on the taste. Notes of grapefruit and lemon, with a clean and crisp finish. This is a classic Pale Ale that you just don't see as often anymore.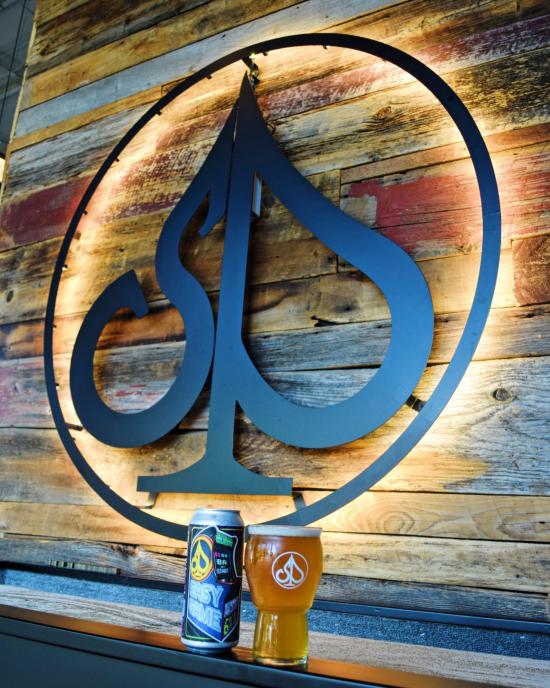 Amor Artis Brewing – Cruisin' Down the Street in My '64
6.4% ABV – West Coast IPA
Also known as the Eazy-E, this is the quintessential West Coast IPA. Bright, clear, and deep orange in appearance, this beer brings everything a hop head would want. It uses New Zealand hops (Ella & Pacific Gem) that provide some more tropical and stone fruit notes that balance out the piney and citrusy flavors brought by Centennial and Citra hops. This is one of their most popular offerings and for good reason.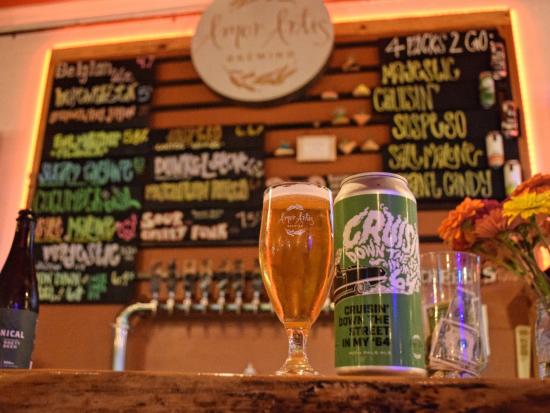 Bonus Beer!
Model A Brewing – Altbier
5.7% ABV – Altbier
Got an early preview of the soon-to-be open Model A Brewing - Tega Cay's FIRST brewery - and what will be one of their flagships. Their Altbier is brewed with traditional German ingredients and lagered to provide brilliant clarity and a smooth mouthfeel. Moderately hopped but very well balanced; this is a beer that's sure to be a crowd-pleaser when they open!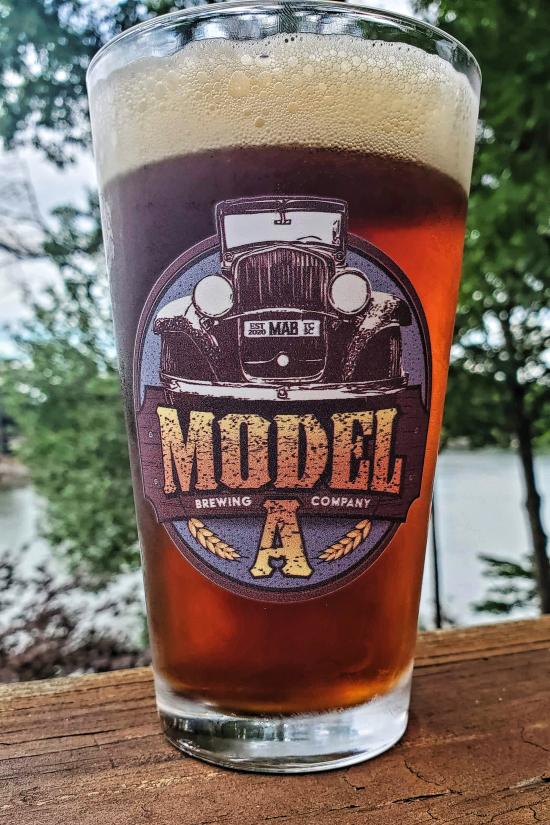 -Andrew Lewandowski
Instagram: @asxl41

Andrew Lewandowski is a Visit York County Blog Ambassador – giving visitors a taste of why York County is the perfect place to visit. He is a beer connoisseur and especially loves local beer from right here in York County! He enjoys photography and spending time with his wife Ryane checking out new restaurants and breweries around the county.