Nothing makes Tuesdays better than Tacos! Here are some spots where you can enjoy this delicious weekly holiday in York County.
Taco Molino features authentic Mexican dining, bringing a local twist to traditional dishes. They feature house-made tortillas, perfect for the ideal taco. Their Taco Tuesday specials are amazing, starting at $3.50 for tacos.
El Cancun Mexican Restaurant has many delicious traditional Mexican dishes, but their tacos are top tier. With five taco dishes to choose from, you are sure to find a taco dish you'll love. From pork, chicken, and steak tacos El Cancun is the place to be for Taco Tuesday. 
Known for their taco flights, Ay Papi is downtown Rock Hill's go-to taco spot! Not only do they serve up delicious tacos, but this vibrant restaurant on Main Street also boasts over 20 in-house cocktails with all of their ingredients made entirely from scratch. 
The Lucky Duck says that every day is a good day for tacos and we couldn't agree more. From crispy to blackened fish tacos, to pork tacos, Tuesday isn't the only day you and your friends will be enjoying tacos. 
Los Cantaritos is the place to be for Taco Tuesday, with $5 tacos! They have delicious and unique tacos to try like the Al Pastor-marinated pork with pineapple or the Campechano-steak, chicken, and chorizo. 
With locations in Rock Hill and Fort Mill, your next taco run will be minutes away at Charanda! If you're really craving tacos, stop by and grab a taco box filled with steak, chicken, and shrimp tacos and yummy toppings. 
 
Model A Brewing takes a new twist on the traditional taco by offering taco bowls. Stop by on Taco Tuesdays and you can find cool tacos such as the grilled fish and mojo grilled cauliflower tacos. Model A is also a part of the Yoco Brew Trail!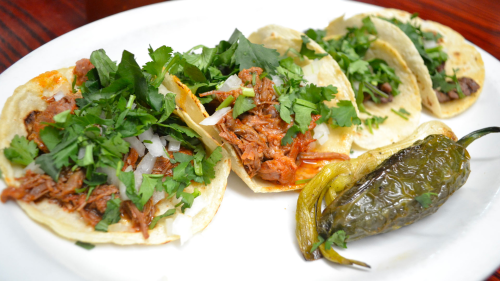 If you want great tacos for a great price, head to Panchito's. Their taco menu includes nine tacos under $3. For an even better deal stop by on their $1 Taco Tuesdays.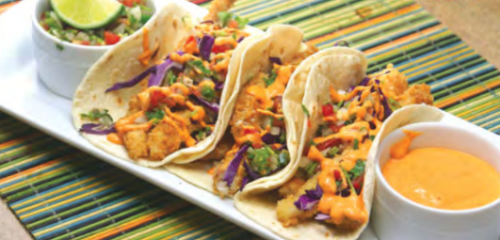 Margaritas of Fort Mill features your favorite traditional tacos, but they also serve some different tacos to meet every eater's needs. They have crunchy veggie tacos, cheesesteak tacos, and Hawaiian tacos sure to keep all tastes satisfied. 
 
Las Americas is home to 50 cent Taco Tuesday tacos! Take them to go and while you wait – you can also enjoy some art as Las Americas is home to one of York County's murals!
Carolina Brew Supply
Carolina Brew Supply is now offering $1 Tacos from 4:00 - 8:00 PM every Tuesday! Load up on your favorite food while washing it down with a delicious craft beer!