When the sun's out, we love a good picnic! It's the perfect way to get some fresh air for those of you who prefer to just chill when it comes to spending time outdoors. Pack your blankets, your basket, and your best lunch and pick a spot on this list:
1. Fountain Park
Located in downtown Rock Hill, Fountain Park offers a vast green space and a view of a gorgeous fountain for your afternoon picnic! If you stay into the evening, the park is even prettier at sunset.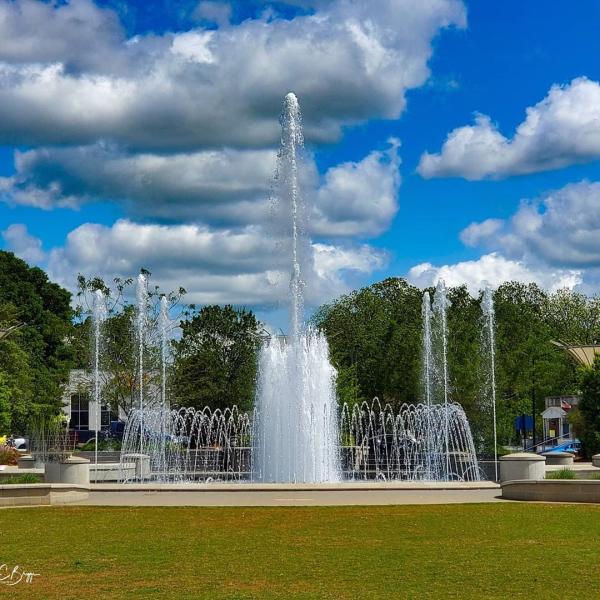 Credit: @1twentysevenphotography (Instagram)
2. Kings Mountain
Check out Kings Mountain National Military Park, or Kings Mountain State Park right down the road, for a bit of history with your picnic! Or get in some exercise as you hike one of the trails, and then reward yourself with some yummy food.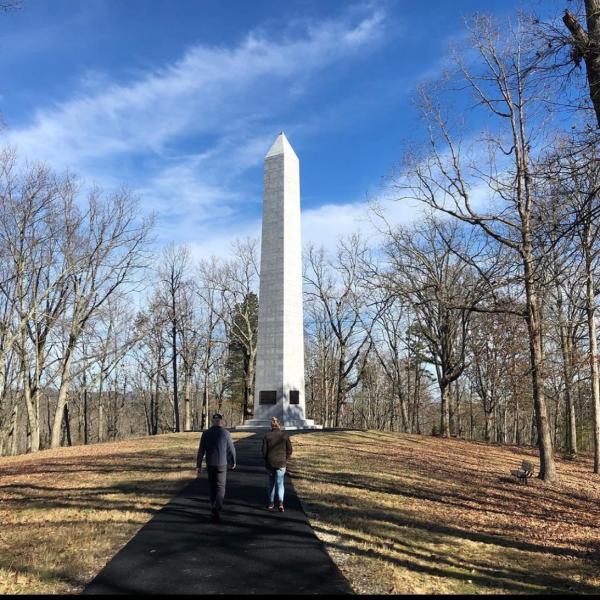 Credit: @sdosier (Instagram)
3. Harris Street Park
Head to Fort Mill to enjoy a picnic at Harris Street Park, where the only thing you need to bring is the food! This park provides a cute gazebo with a picnic table, so you don't have to sit on the ground! There are even grills available so that any cooked foods planned for your meal are fresh!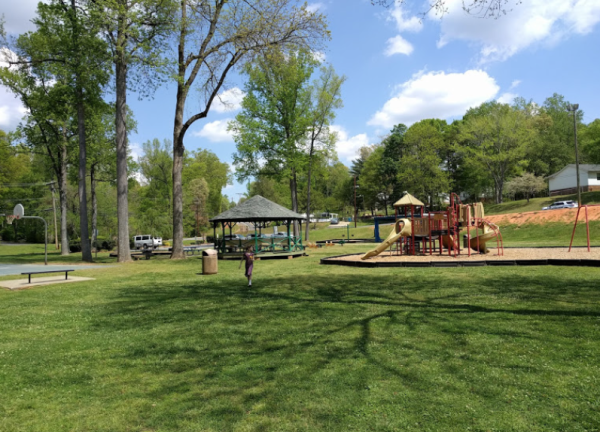 Credit: Thomas Fetters
4. Glencairn Garden
This 11-acre park is one of the most popular in Rock Hill for a reason- because it's so beautiful! With tiered fountains, ponds, foot bridges, and dozens of types of flowers in bloom, this picnic spot provides brunch with a view! Pick one of their large grassy spots in the shade to keep cool.
5. New Centre Park 
Clover's newest and largest park provides a range of activities to keep you entertained before or after picnic at one of their picnic shelters! Play a game of disc golf or cool off with their splash pad to work up an appetite!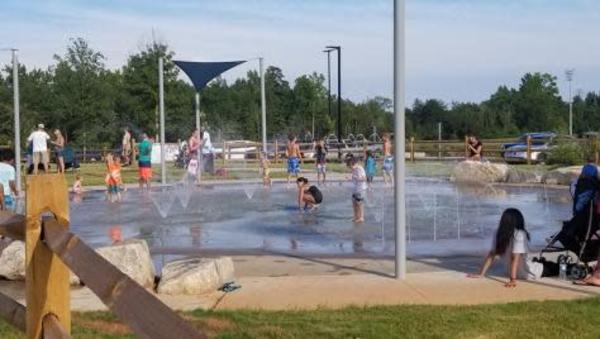 6. Spencer Park
Who said picnics were just for humans? Bring a treat for your four-legged friend, too, when you picnic at Spencer Park in Rock Hill! With the addition of their off-leash dog park, everyone will get a chance to relax at this park.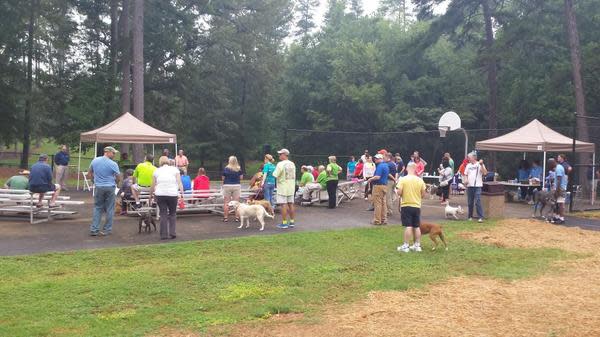 Credit: Mark Sexton
7. Moore Park
York's Moore Park provides everything you need for an afternoon picnic. With an adorable gazebo, benches, picnic tables, and a grill, you've got the perfect setting for a pre-shopping spree lunch right downtown!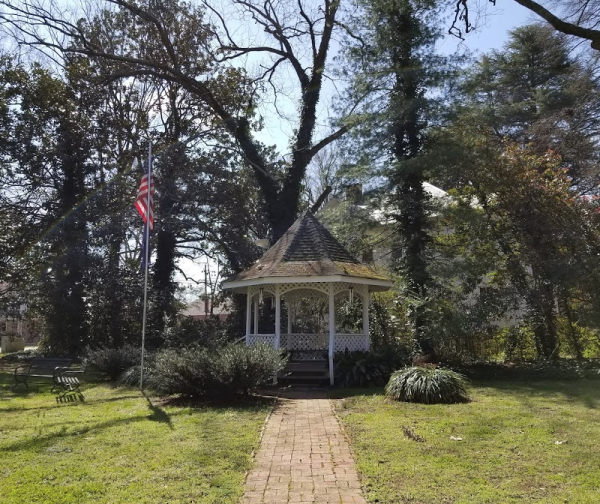 Credit: Allison Fitzpatrick
 
8. Anne Springs Close Greenway
With 2,300 acres of land available, there's so many places to set up for a picnic at the Greenway. Hit the canteen for fresh sandwiches, salads, and more or bring your own food- either way, you'll enjoy the sunshine and relaxation here.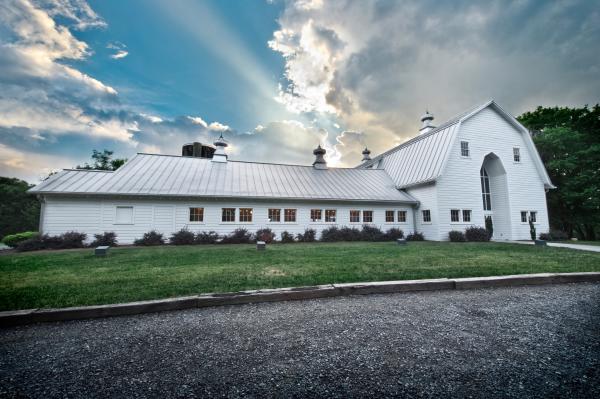 9. Riverwalk
The Rock Hill Riverwalk provides scenic views of the Catawba River for the perfect place to have a picnic! Sit down on one of the wood plank benches along the paved trail, or check out their new amphitheater!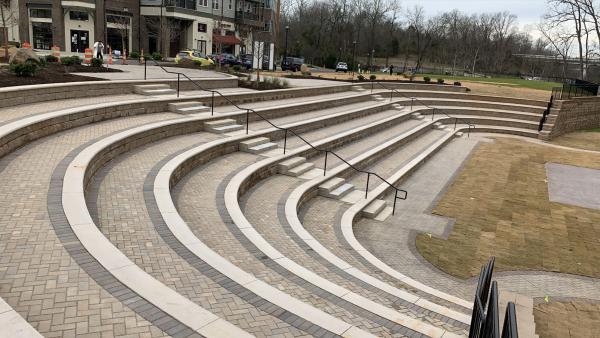 10. Walter Elisha Park
If you've ever attended Fort Mill's annual Strawberry Festival, then you know how great Walter Elisha Park is! This park features a playground for the kiddos, a short walking trail, and a large green space with plenty of room to spread out.

Credit: Fort Mill Now
 
11. Buster Boyd Access Area
Enjoy your picnic right on the water at the Buster Boyd Access area! It may not be a picnic on the beach, but a picnic on Lake Wylie is just as relaxing. You can even pick up lunch for your picnic from nearby restaurants like Papa Doc's or grab a sweet treat from Bagel Boat for an after-picnic dessert!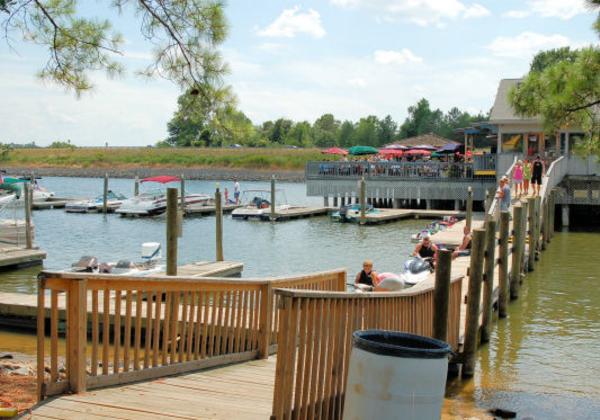 Credit: SC Great Outdoors