It's no secret that York County is home to an incredible dining scene, but did you know that we also have an emerging craft cocktail scene? If you're looking for a great place to try some of the best drinks York County has to offer, here are some local watering holes that we feel best highlight the craft cocktail scene.
Old Town Kitchen and Cocktails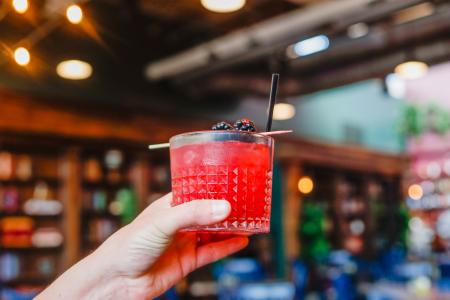 Come for the delicious food, but stay for the vibrant cocktails and atmosphere! Old Town Kitchen and Cocktails is Rock Hill's newest restaurant located in the former White Horse location right next to the Rock Hill Sports & Events Center!
354 Sky Bar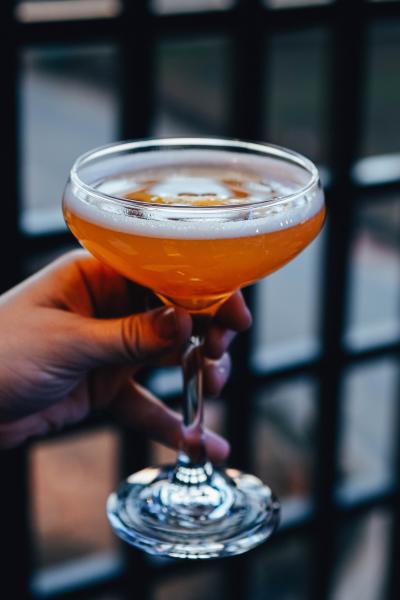 Looking for a cocktail that matches the sunset? Look no further than the 354 Sky Bar at The Cambria Rock Hill. Located on the rooftop of Rock Hill's newest and only full-service hotel, this bar boasts numerous handcrafted cocktails with breathtaking views to go along with them! 
Ay Papi Tacos and Tequila 
Ay Papi is a brand new vibrant restaurant on Main Street in Downtown Rock Hill that boasts over 20 Instagram-worthy in-house cocktails with all of their ingredients made entirely from scratch! 
Pump House
Pump House changes its cocktail menu seasonally, so you can enjoy the best from each season. Head up to their rooftop bar and try the Herrons 575 with Beefeater, Ca'furlan Prosecco, Lillet Blanc with a splash of fresh lemon sour.
LRB Riverwalk
Stop by Legal Remedy Riverwalk and grab a cocktail on their spacious patio. Our favorite is The Merger Margarita containing Vida Mezcal, Triple sec, house-made hot pepper simple syrup, liquid smoke, fresh squeezed lemon & lime juices topped off with a citrus smoke bubble.
Kounter
The cocktails at Kounter are all unique, but their Peppered Pineapple Paloma with Lunazul Tequila Blanco, jalapeño infused syrup, and Jarrito's pineapple soda is a fan favorite! 
Napa
Napa is known for its wine, but their handcrafted cocktails are famous too! Try the Man O' War with Larceny bourbon, Antica sweet vermouth, Triple sec, lemon sour, and topped with a lemon twist.
The Lucky Duck
Find yourself lucky if you order a cocktail from The Lucky Duck because their extensive menu and creative combinations are truly impressive. We love the Cranberry Fizz Martini with vodka, Triple sec, lime juice, cranberry and topped with Champagne.
Epic Chophouse
Not only is this chophouse epic, but their cocktails are too! One of Epic Chophouse's signature cocktails, the Pear & Rosemary Fizz, includes a lively mixture of Absolut Pear Vodka, Settler's Gin, pear juice, club soda, and a rosemary sprig could be just what you need to put a smile on your face.
Spice Asian Kitchen
It's hard to beat the rooftop views when dining or drinking at Spice. With over 11 craft cocktails on the menu, it's hard to decide on just one! We personally love the Coconut Margarita with coconut vodka, tequila, coconut cream, Triple sec, agave nectar served in a fresh coconut. Who doesn't love a coconut drink?!
Taco Molino
Did somebody say brunch cocktails? In addition to their wide variety of margaritas, Taco Molino offers brunch cocktails, but with a Molino twist!