Day 1: Out and About in Fort Mill
Outdoor Activities at Anne Springs Close Greenway
2573 Lake Haigler Drive, Fort Mill, SC 29715
We started our day off bright and early for a hike along The Anne Springs Close Greenway's Blue Star Trail - the swinging bridge is a must-go and makes for a great photo op with your pup! Post-hike, we rented a couple of kayaks to cool off on Lake Haigler (reservations required ahead of time!) Rocket & Booster hopped in like naturals and enjoyed riding co-captain! After an hour on the water, we dried off and headed to the Greenway Gateway Canteen for some lunch. The Domtar Forest Porch is our favorite spot! There is plenty of shade to keep the pups cool and hang out with their favorite chew toy!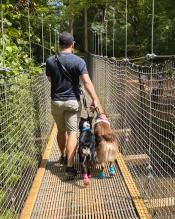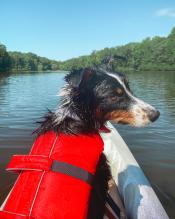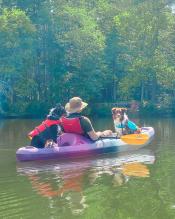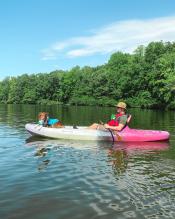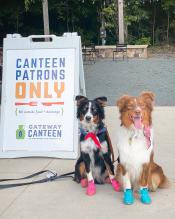 Drinks at Amor Artis Brewing
204 Main Street #101, Fort Mill, SC 29715
Across the street from You, Me, and the Dog, enjoy some beverages at Amor Artis (bonus: bring your dog's new toy/chew to the brewery!)! Don't forget to get your YoCo Brew Trail Passport stamped and hang out upstairs on their Mega Deck!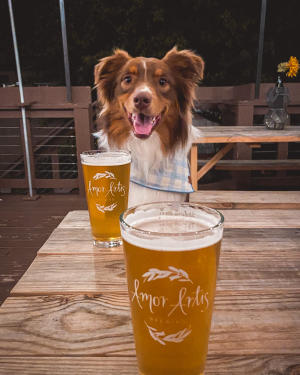 Whether you're visiting or just looking for a staycation, discover this list of York County's Pet-Friendly Hotels!
Day 2: Dog-Friendly Adventures Around Rock Hill and York
Breakfast at The Mercantile
153 E White Street, Rock Hill, SC 29730
Day 2 of our Dog-Friendly Weekend started off with breakfast at the Mercantile! Grab a Jackass Cafe + Deli latte and shop around with your pup! Hungry as well? We enjoyed Bacon, Egg, and Cheeses on Croissants and the Cuke & Tomato (with chive cream cheese) on an everything bagel!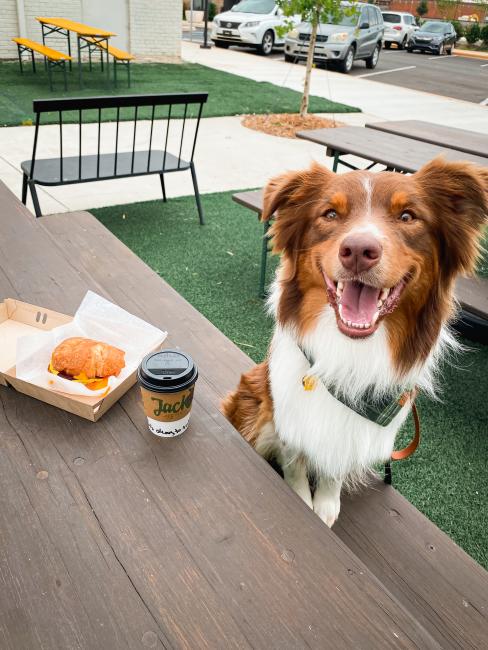 Sightseeing Around Fountain Park
Fountain Park was a must-visit after breakfast! So many cool, iconic murals and features to make for great photo ops, or grab a spot on the grassy area to hang out with your pup!
 
Grab a Beer and Check in on the YoCo Brew Trail
274 Columbia Ave, Rock Hill, SC 29730
Before we continued on our epic doggo adventure, we stopped by Slow Play Brewing for beers and a stamp on our Brew Trail Passport! If you're hungry, check out the on-site food truck at Slow Play: Cibi Cibi! We recommend the hot fried chicken sando and the nachos! Bonus: ask the bartenders about the dog-friendly ice cream! Looking to continue your beer adventure? You can also get your stamp at Rock Hill Brewing Company, Dust Off, and Legal Remedy which are all within walking distance of downtown Rock Hill.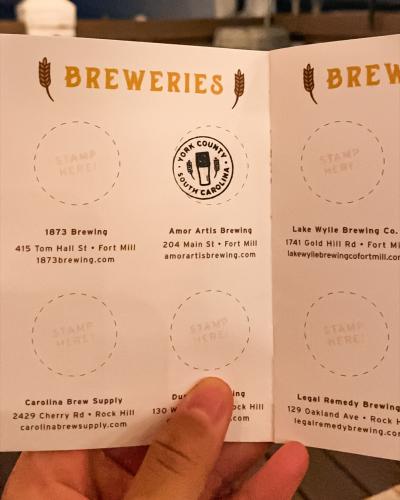 Good boy walks on the Piedmont Medical Center Trail
We headed over to the Piedmont Medical Center Trail to walk off our Lunch! The perfect linear, paved trail to exercise our high-energy Aussie pups. The pups enjoyed a "sniffari" walk on this shaded trail along the Catawba River!
Picking Out New Treats at Dog Bites, Munchery, and More
596 Herrons Ferry Rd., Suite 102 Rock Hill, SC 29730
After our trail visit, we headed to Dog Bites Munchery to get more goodies for Rocket & Booster! They had the best time smelling all the things and picking out a new squeaky toy!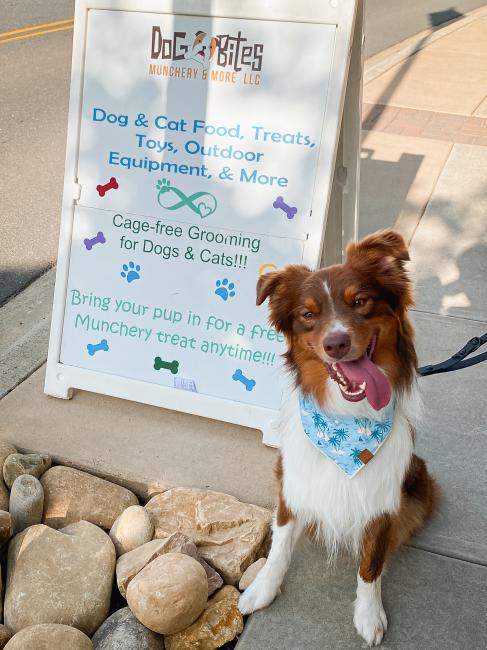 Re-fueling at Tony's Cantina
652 Herrons Ferry Rd., Suite 109 Rock Hill, 29730 
Our shopping trip wouldn't be complete without grabbing lunch! Tony's Cantina was the perfect spot to grab some drinks and tacos! Rocket & Booster enjoyed the downtime to get started on their new chew toys! The Quesabirria Tacos and Chimichangas were amazing!
Alternatively, Stop By Grapevine at Riverwalk
829 Terrace Park Suite 104, Rock Hill, SC 29730
If you're looking for a lighter option, Grapevine at Riverwalk offers a relaxing atmosphere making it the perfect spot to unwind and cool off from the Summer heat!
Cap the Weekend off in York with Treats for You and Your BFF (Best Furry Friend) 
24 N. Congress Street, York, SC 29745
Dogma and Fetch (located in York) offers a wide selection of pet goods! Anything from dog toys, treats, pet theme seasonal decor, regular home decor, and pet bath/grooming supplies can be found here! We stopped in to grab Rocket & Booster a chew and toy before heading over to our main activity of the day at Windy Hill Orchard!
1860 Black Hwy, York, SC 29745
Windy Hill Orchard is back and open for the season! As per tradition, we grabbed their famous apple cider donuts and a flight of cold cider! While we snacked on our donuts, Rocket & Booster enjoyed hanging out outside with their snacks from Dogma and Fetch. Make sure to also check out their farm stand for apples, fresh jams, spreads, and more!