It's time to start soaking up some of that South Carolina sunshine! Here are some of the prettiest views in and around Rock Hill to relax and imbibe on.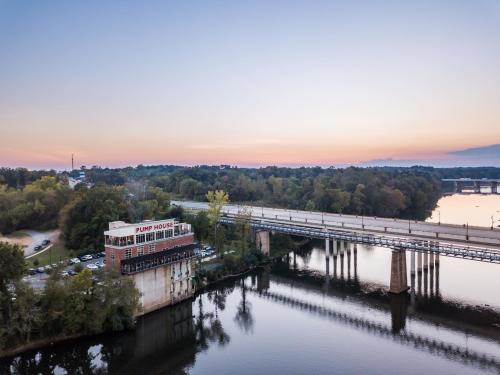 Photo by Sara McAllister Photography  

This Rock Hill favorite has a rooftop bar that overlooks the Catawba River and is especially pretty when the sun is setting. If you've ever been here, it's no surprise that The Pump House was one of only three restaurants in South Carolina to make the cut on Open Table's "100 Most Scenic Restaurants in America" list in 2017! 

Fun fact: The Pump House is Rock Hill native and NFL superstar Mason Rudolph's favorite restaurant.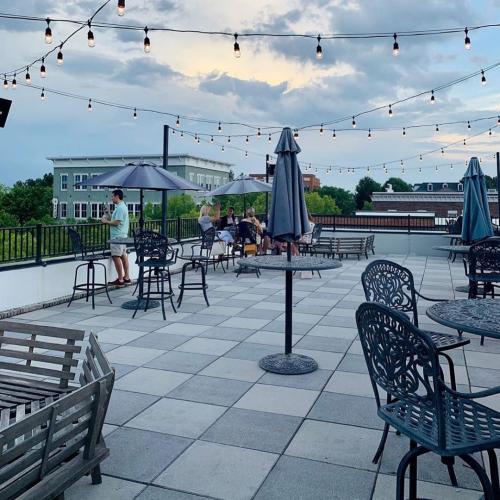 Photo Courtesy of Fort Mill Now  

Head to Baxter Village to get your ducks in a row at Lucky Duck's rooftop bar overlooking the quaint downtown. Be sure to grab a picture of one of their famous Insta-worthy cocktails in front of the living wall!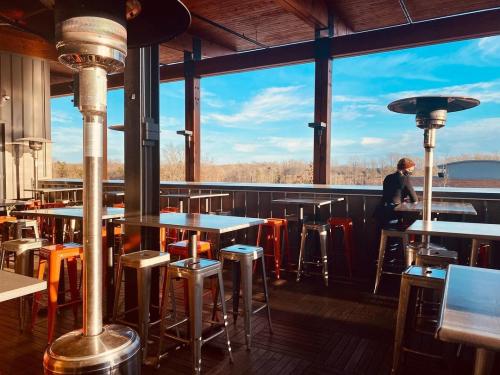 Photo Courtesy of Spice Asian Kitchen 

S p i c e things up when you head to this Kingsley restaurant's rooftop patio to enjoy a delightfully unique dining experience! Bonus: it's covered so that you can enjoy outdoor dining even if it's raining.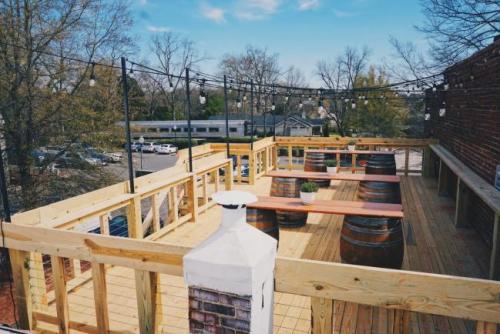 Photo Courtesy of Amor Artis Brewing

Amor Artis has the mega-deck of your dreams! With plenty of space available spanning two floors, this will be a new favorite spot to enjoy a cold beer in the heart of Fort Mill. Plus, you can check in on the YoCo Brew Trail while you're there and get one step closer to earning your YoCo Brew Trail T-Shirt! 

 
Get an upscale feel at the newest addition to University Center Knowledge Park development, the Cambria Hotel. Not only does the upscale hotel offer an elevated travel experience, 354 SkyBar offers a rooftop bar with outdoor seating for those after-dinner cocktails or seasonal, locally brewed craft beer you can enjoy while looking over the city of Rock Hill.