Mr. Putty's Fun Park is the perfect place to go if you're looking for an awesome & unique experience in York County!  Whether it's date night, or you're just looking for some good old-fashioned family fun, Mr. Putty's is the place for you! With activities available for all ages, there's something for everyone to enjoy! From Miniature Golf to Axe Throwing, here are 5 ways to have fun at Mr. Putty's: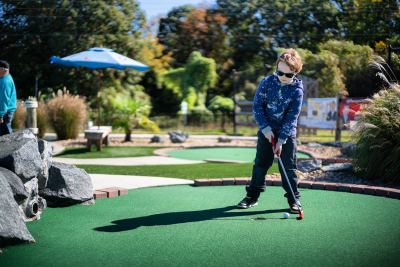 Mini-Golf: Mr. Putty's boasts an 18-hole ADA compliant course that was voted Best Mini-Golf Course in the Charlotte Area! They also hold the title for the longest mini-golf hole in the Carolinas, clocking in at 111 feet. With a course that features waterfall jump shots, hidden pipe shots, and raging river-assisted shots, this course has something to offer all levels of experience whether you're just beginning or a mini-golf pro.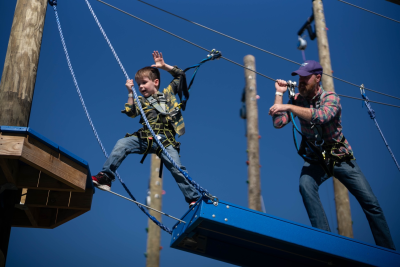 Ropes Course & Zipline: Want to experience the adrenaline rush of zooming down a 200-foot zip line? Come tackle the 6 element aerial ropes course and reward yourself with a zipline ride back to the start! Ride restrictions: 6-7 years old minimum with a 69" minimum reach - 69"-74" must go with someone 75" reaches or above to assist - 50-275 lb limit.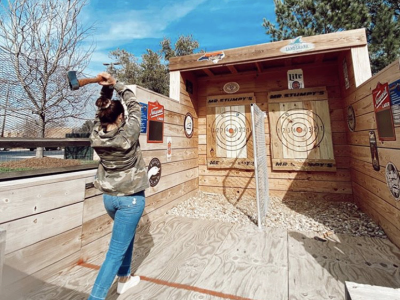 Mr. Stumpy's Axe Throwing: Mixing alcohol and throwing axes may sound dangerous, but we like to live life on the edge. Take your pick of domestic and imported beers, sparkling wines, and ciders, and then head to the target boards to hit a bullseye with your ax! This is a great activity to switch up date night or work on team-building. Must be 21+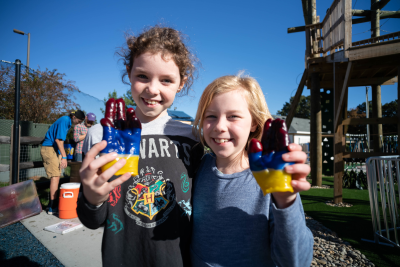 Hands of Wax: Dip your hand in some wax and turn it into a forever keepsake!  These are made of Paraffin wax and is recommended for kids 5+ due to wax temp (160°)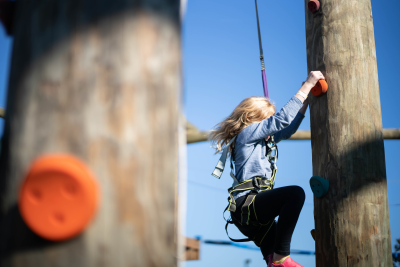 Rock Climbing: Test your fear of heights with a rock climb up the 50+ foot timber pole! Once you reach the top, repel down superhero-style with the latest in auto-belaying technology. Ride Restrictions: 5-6 years old minimum 40-275 lb limit.
After you've mastered all 5 of these fun activities, grab a scoop of ice cream or head to the beer & wine garden at the 19th hole to wind down your day.