Located just 17 miles south of Charlotte, The Anne Springs Close Greenway is exactly the place you need to be to reconnect with nature. Boasting 2100 acres of pristine land, the Greenway contains 36 miles of hiking trails, a 28-acre Lake, biking, and horseback riding trails. Here are the 5 must-see spots on the Greenway!
Dairy Barn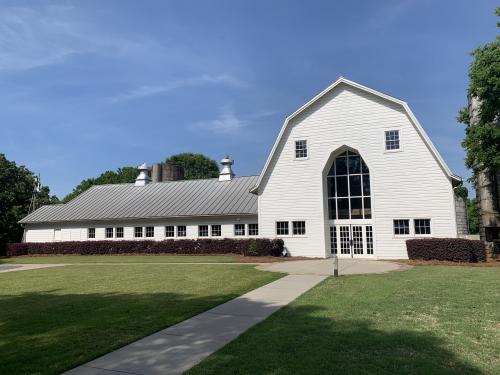 The Founders Dairy Barn provides a unique and beautiful venue for both indoor and outdoor weddings, as well as receptions, fundraisers, trade shows, and more! This spot is a staple for the Greenway and is located at the Dairy Barn entrance off Springfield Hwy.
Swinging Bridge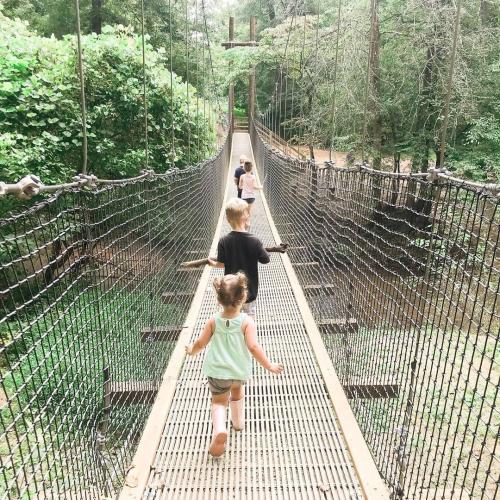 Photo by IG user @her.holistic.home

Connecting the Lake Haigler and Dairy Barn entrances, the Swinging Bridge is a fun way to cross Steele Creek to hike along the paths, or to be able to go creek stomping! Whether you are just passing through, or going just to enjoy the bridge, this must-see stop is a one-of-a-kind destination for Fort Mill.

 
Lake Crandall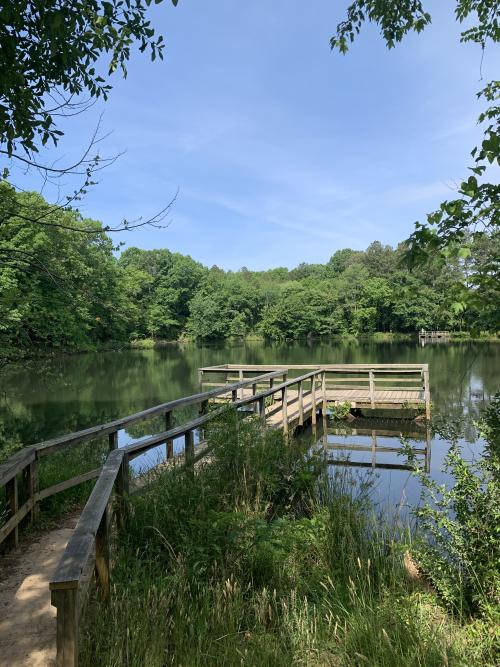 Located at the Adventure Road entrance, Lake Crandall is the perfect spot for kayaking, paddle boarding, and fishing. Filled with bass, catfish, and bream, this lake can be enjoyed by both beginner and experienced fishermen. Lake Crandall also offers beautiful scenery while hiking around it on Archer's Loop.
Spillway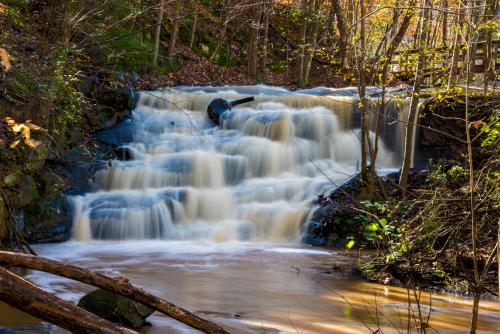 Located off of the Lake Haigler loop and near the Kayak center, the Spillway is a scenic waterfall created by water flowing over the Lake Haigler dam. Depending on the rainfall, the Spillway can be a rushing waterfall or a trickling stream. This stop is a must-see for those visiting the Greenway and makes hiking all the more fun.
Gateway & Canteen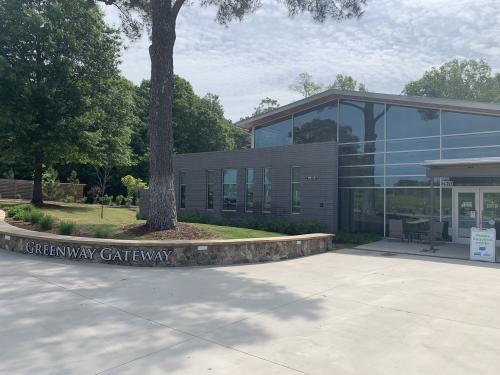 The Greenway Gateway & Canteen is located at the Lake Haigler entrance and is the perfect stop for those looking to relax and rewind. The Gateway provides all the information needed to navigate the Greenway, while the Canteen is known for its delicious food and beverage options. This one-stop shop is great if you're brand new to the Greenway and want to know what it's all about!