Planning a day trip with your little ones? Look no further than Rock Hill, South Carolina, a short drive from Charlotte. Rock Hill offers a variety of family-friendly attractions that will keep your children entertained and create lasting memories. In this blog post, we will guide you through an exciting itinerary, starting with a visit to the charming Amelie's French Bakery on Main Street and ending with a relaxing adventure along the scenic Riverwalk trail.
1. Breakfast at Amelie's French Bakery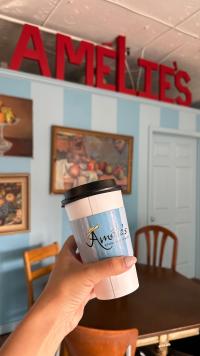 Kickstart your day at Amelie's French Bakery, located in a beautifully restored historic building that was once the Citizen Bank. The bakery's architecture is a sight to behold, with a blend of old-world charm and contemporary flair. Treat your taste buds to their delightful palmiers and savory quiche, while sipping on freshly brewed coffee. The warm and cozy atmosphere will make you feel right at home.
2. Main Street Children's Museum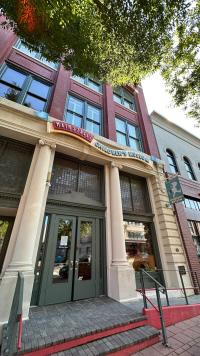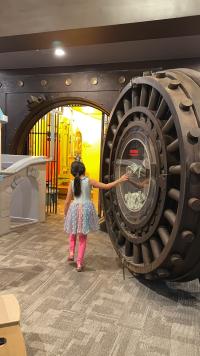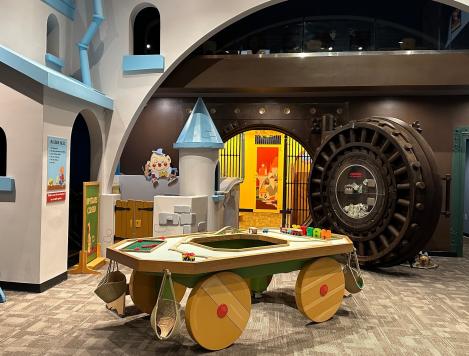 Next on the itinerary is a visit to the Main Street Children's Museum, a treasure trove of imagination and creativity. Your little ones will be thrilled to explore the make-believe pirate ship, treehouse, and castle, which is partially housed in an old bank vault. The museum also offers weekly themed activities, providing endless opportunities for interactive play and learning. While there, be sure to admire the inspired artwork by Vernon Grant, the original artist behind the beloved Snap, Crackle, and Pop characters.
3. BMX Playground and Adjacent Playground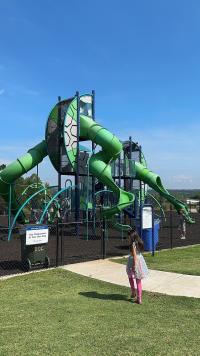 For some action and outdoor fun, head to the BMX playground. If your kids are into biking, they can enjoy the ramps, jumps, and obstacles (check the website for open ride times). However, if biking isn't your family's cup of tea, don't worry! The adjacent playground offers two separate structures catering to different age groups (2-5 and 5-12). Your little adventurers can climb, slide, and swing to their heart's content. Pack sunscreen and hats as there is hardly any shade at this playground.
4. Lunch at Tony's Cantina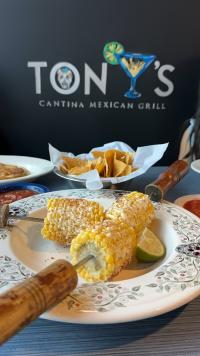 As your hunger builds, make your way to Tony's Cantina for a late lunch. This lively Mexican restaurant is known for a wide variety of mouthwatering dishes, from sizzling fajitas to flavorful enchiladas. Don't forget to treat yourself to one of Tony's Cantina's signature margaritas, a perfect way to unwind and recharge. This restaurant has some outdoor patio seating that overlooks the river.
5. Piedmont Medical Center Trail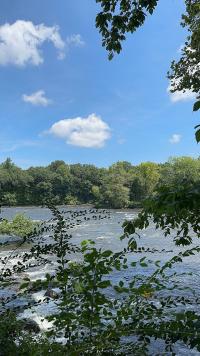 To wrap up the day, head to the picturesque Piedmont Medical Center Trail. This serene outdoor destination provides a perfect escape into nature. Your kids can bring their bikes or scooters and enjoy a leisurely ride along the trail while admiring the scenic views. If visiting during the hot summer months, take a break by wading in the refreshing river, offering a perfect way to cool off and relax.
A day trip from Charlotte to Rock Hill, SC, with kids promises a memorable adventure filled with delicious treats, imaginative play, outdoor exploration, and scenic beauty. From the delightful Amelie's French Bakery to the Main Street Children's Museum's interactive exhibits and the thrilling BMX playground, there is something to captivate every member of the family. A delightful lunch at Tony's Cantina and a relaxing stroll along the Riverwalk trail provide the perfect ending to an exciting day. So pack your bags, and embark on this family-friendly journey. Check out a visual recap here and here.