The makings of a great diner are more than the actual structure of the building itself. It's all in the atmosphere, the food, and the feeling you get while enjoying your meal. There are quite a few small local diners near Rock Hill, South Carolina that provide that warming sentiment that you look for when patronizing a diner. Here are a few of our favorites: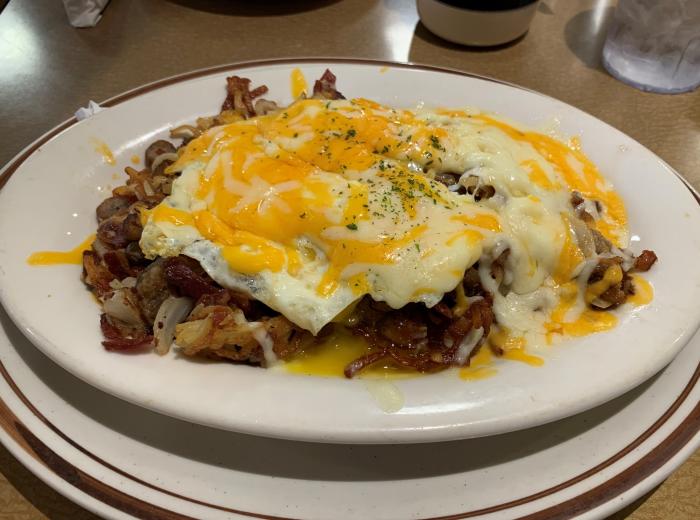 One thing we love about a good diner is the wide-ranging menu! This diner doesn't disappoint with its large menu covering all types of southern favorites, burgers, and breakfast! Our favorite is the breakfast skillets because they certainly do not skimp on the veggies and meat! If you crave a good old-fashioned burger, this place serves them in many different ways.
Mary's Café first opened back in the Summer of 1995. Mary used recipes her adoptive mother taught her back when she came here from Vietnam in 1975. She learned how to love cooking good southern meals and now serves many people including many out-of-towners! This award-winning café is a Rock Hill staple that will surely have you leaving full of food and love!
Anna J's Restaurant has reopened after closing its doors in 2018. The new location opened in March of 2021 and is located on Herlong Ave near Ebenezer Ave. Serving up hot coffee and everything breakfast, Anna J's is a greasy spoon diner that is a fan-favorite among locals!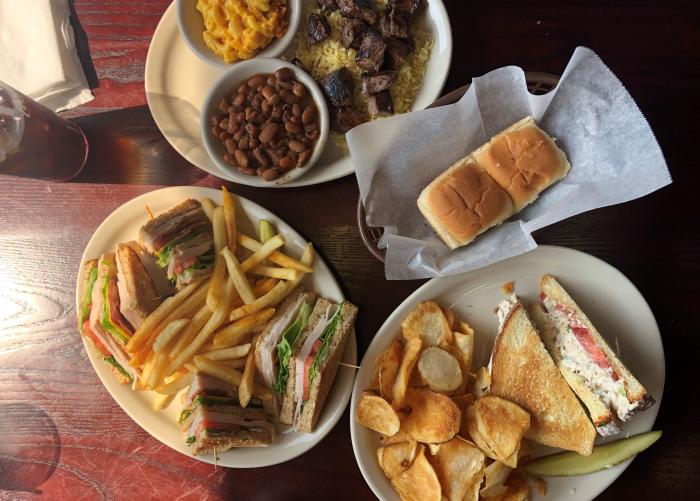 In the mood for authentic southern homestyle food? Head to TJ's Family Restaurant! Offering generous portions with reasonable prices, you can't go wrong with TJ's. Our favorite? The marinated beef tips served with peppers and onions over rice and gravy!
Customer Service is a very integral thing that we look for at any place we patronize. At Red's Grill, you get excellent customer service! From the servers to the managers to the cooks; everyone greets you and makes sure you are well taken care of. Red's is a great spot for lunch and breakfast on any given day with full plates of food at reasonable prices.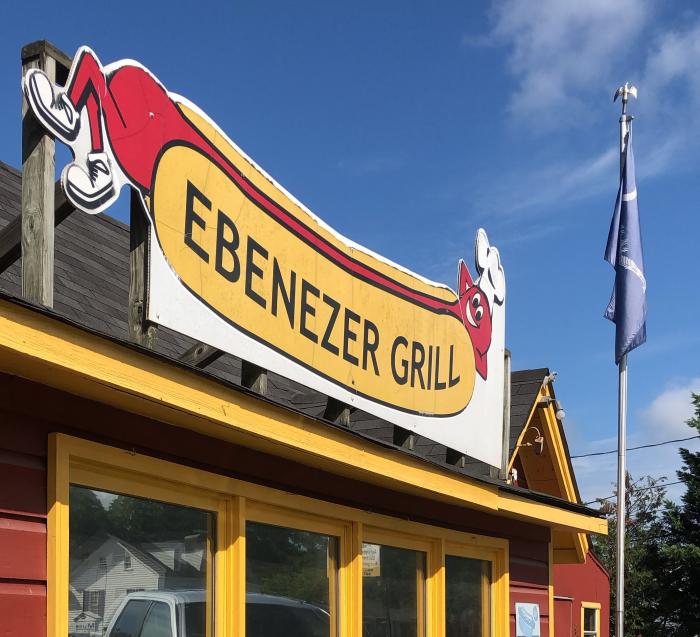 Classic southern diner offering sandwiches, soups, salads, hamburgers, and the best hot dogs in town.  Locals flock to Ebenezer Grill for the friendly atmosphere and great food. Plus, you can bring in a photo of your dog to join those already on their walls!
Serving Rock Hill since 1990, this place comes highly recommended for their buffet and salad bar! Country-style cooking at a reasonable price in an old-fashioned setting. The menu items are excellent and very satisfying; relying heavily on the southern style of "Meat and Threes."
This place has the claim of "The Best Chili Cheeseburger Around!" Given the customer flow and reviews, you must try it and agree! Started originally in 1956 as a "car hop" restaurant and a drive-in movie theater that has since gone away, the quality of the food remains! The legacy of Sonny's lives on through the food and fun as a real "All-American" diner should.