For two years we've been searching for the perfect place to relocate in the Charlotte area. Last month we finally found the perfect house in Tega Cay and instantly started exploring! Here are some of the gems we've found in just a month since moving to York County:
The Great Outdoors – Lake Life edition: 
Living in Tega Cay has been special in itself. Every morning I jog to the boat launch at Niven's Creek to be near the water. Being outside just seems to be part of the lifestyle in York County and I have loved every second of that. Sitting outside at the Tega Cay Golf Club listening to music under the shade turns a typical Thursday night into a mini vacation. Joining the Tega Cay Beach Club was also a great decision. Our Wisconsin boys are not used to the South Carolina heat! I have also loved following the Tega Cay Coffee Company as they set up pop-ups throughout the area. Just sitting on a picnic table at the Lake Wylie Marina, my boys' lips red from Icees, feels a little magical!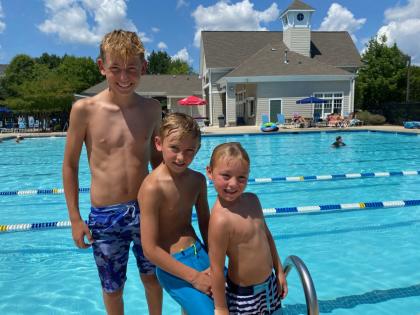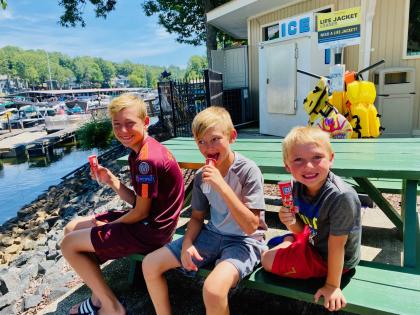 Places to Discover in Rock Hill:
While the boys were at Camp Canaan for a week in Rock Hill, I took advantage of exploring this diverse and historic town. The miles of tree-covered trails at the Riverwalk, beautiful Fountain Park, and the multi-colored flowers of Glencairn Garden have been favorite outdoor respites. I loved strolling historic Old Town and the grounds of Winthrop University, both steeped in history from the 1800's.  Amelie's French Bakery and Knowledge Perk Café were unique, local coffee shops that made good iced coffees for my field trips!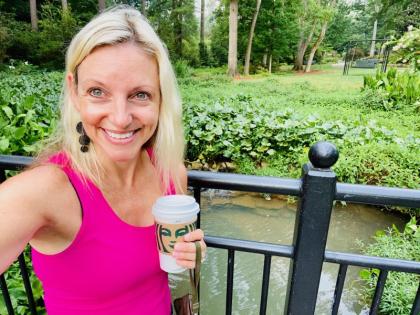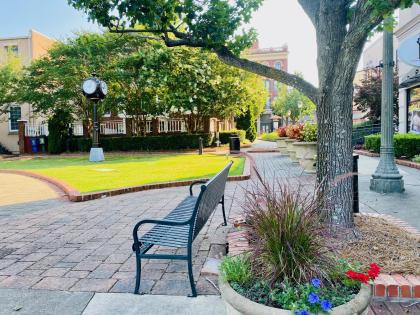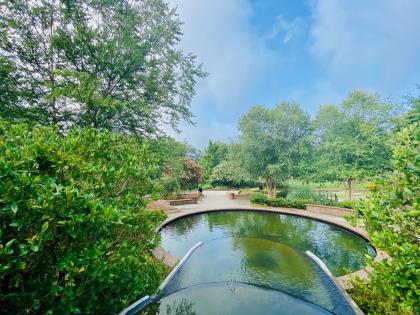 Exploring Fort Mill:
We have also enjoyed the quintessential Fort Mill stops like the Peach Stand, the Anne Springs Close Greenway, the Market For Others, and idyllic Baxter Village. I am also very excited about the new Fort Mill Farmer's Market!
Dining here has also been a fantastic surprise. I could pretty much eat at Taco Molino every day, and the seared scallops from Fish Market were the best I have had in my life. My whole family loved the Southern BBQ from The Improper Pig. We even found my son his beloved fried cheese curds (Wisconsin boy!) at Freddy's in Rock Hill!
We still have a lot left to discover, but York County has treated us well and we're excited to put another field trip on the calendar!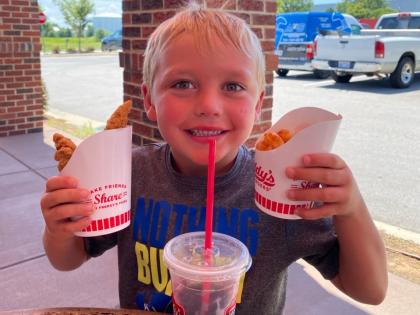 Bree Schumacher is a Visit York County Blog Ambassador – giving visitors a taste of why York County is the perfect place to visit. She is a lifelong entrepreneur and the mother to three busy boys, a bilingual and adventurous world traveler, and a nature lover. She is very excited to call York County her new home!