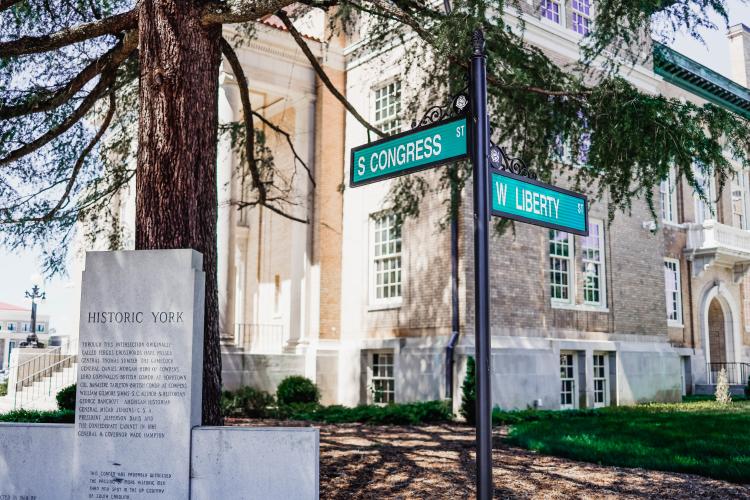 Located just 13 miles west of Rock Hill is York, a friendly town that is rich with history and southern charm. Founded in 1785, York serves as the county seat and is known as the "White Rose City" after The War of the Roses in the 1400s in England between the House of Lancaster and the House of York. The York Historic District consists of approximately 180 contributing properties and boasts a large 364-acre National Register Historic District, one of the largest in the state. York was also once home to the winter quarters of the Barnett Brothers Circus, from 1929 through 1945. The circus was one of the first to travel by truck instead of by train. Not only is York rich with history, but it is also home to many local businesses that are extremely passionate about their community. Spend a day in York and we guarantee that the city's genuine southern hospitality will have you returning for more!
Engage with History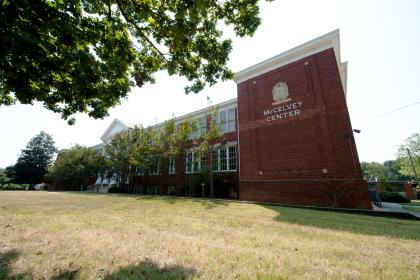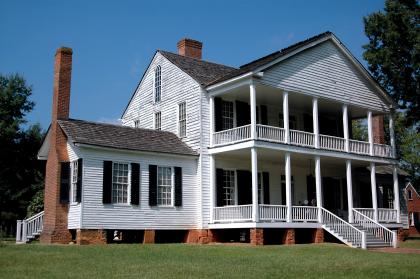 Historically an all-female college, The McCelvey Center is home to the Historical Center of York County, the Southern Revolutionary War Institute, and the 500-seat Lowry Family Theater. Known for its incredible acoustics, you can catch the Southern Sound Concert Series, presented by the Culture and Heritage Museums. 
This renovated school building houses the Culture & Heritage Museums' collections of art, archives, and historical objects related to the Carolina Piedmont. The archive serves as the County's repository providing opportunities for genealogical and historical research. The facility features a Search Room with access to York County court records, historical documents, maps, rare books, local newspapers, cemetery indexes, family history books, surname files, and Ancestry.com. 
In nearby McConnells, you can find Historic Brattonsville. Historic Brattonsville is a 778-acre Revolutionary War living history site. Listed on the National Register of Historic Places, the site features more than 30 historic structures open to the public. These "house museums" chronicle the development of the Carolina Piedmont from the 1750s through the 1840s. Historic Brattonsville is one of the few living history sites with African-American interpretation and is also home to an award-winning Heritage Farm Program. Demonstrations of historical farming techniques and day-to-day activities are presented by costumed interpreters throughout the year at the Bratton Plantation. You might also recognize that Historic Brattonsville buildings were featured in the production of The Patriot, an American epic historical fiction war film written by Robert Rodat.
Have fun with the Kids

Photo by Jessica Turner 

Summer is right around the corner and it's time to get too wet! Cool the kids off at the splash pad located in York City Park. This outdoor play area is loaded with various sprinklers, fountains, nozzles, and other fun ways to keep you cool while having fun! Or – cool down by grabbing a little "Scoop " of happiness! With 40+ flavors, homemade waffle cones, delicious brownie sundaes and so much more, you can't go wrong with anything at Scoops Ice Cream!

 
Shop 'till You Drop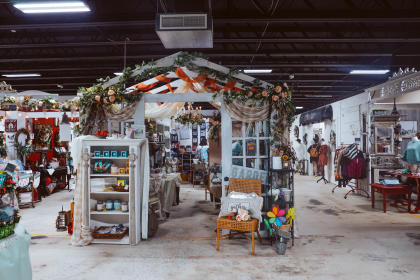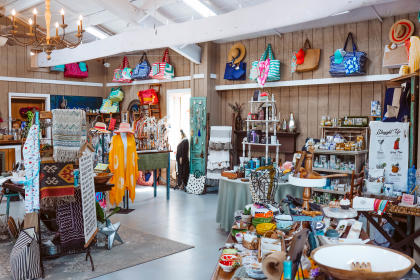 Looking for a truly unique shopping experience? You need to head to Yorkville Marketplace! This 12,000 sq. ft. boutique mall specializes in new and crafty items, food/beverage service, and entertainment while providing a boutique marketplace-type shopping experience in the heart of the Historic District in York. Shop from several different local merchants all under one roof! You can also head to Lulu's Gifts and Storage to shop their collection of unique gifts, beautiful jewelry, baby & children's gifts, and more! If you love unique, painted furniture and antiques, stop in at Farm Chicks! 
Whether you're a casual reader or a devoted bookworm, you've got to check out Books-4-Ewe! Specializing in unique used and rare books, this quaint little bookshop has something for everyone.
Looking to include Fido in your shopping experience? Dogma & Fetch offers some of the best supplies and merchandise for your furry friends. From foods, toys, treats, and even doggy clothing! They also provide on-site grooming by appointment. Two stories of fun to get into with your dog at Dogma & Fetch.
There's so much to explore, continue down Congress Street to discover your new favorite small business. 
Fuel up at Local Joints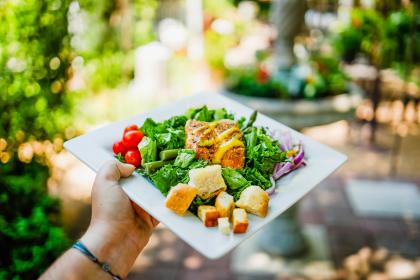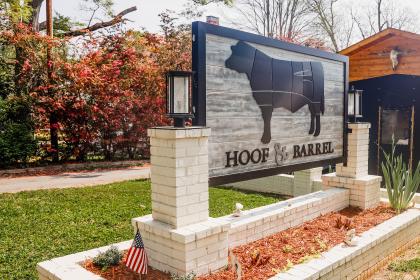 It's time to fuel up and luckily, there's no shortage of great options in York! If you want to be surrounded by nature, you must check out The Garden Café! You can also hoof it on over to Hoof & Barrel and have a great time. Specializing in American classic foods and appetizers, you'll surely fill up some of the best food in York. Looking for something new? The Soco Grille is a new addition to York and is serving up the freshest seafood in town. You also can't go wrong with The Towne Tavern! Towne Tavern is a neighborhood tavern that serves sandwiches, burgers, salads, wings, and more!  Sweet tooth? Check out Southern Touch for the most delicious sweet treats and baked goods! If you're looking for a caffeine fix, head to York Coffee Roastery or Greenhouse Coffee and be delighted by their high-quality coffee and customer service. Looking for more food options? Check out the full list of York restaurants!
Visit the Farms

Take in some southern history, freshly grown produce, and most importantly peaches. Since 1923, Black's Peaches has been a solid stable in South Carolina's history of farming and agriculture. Today, they now supply numerous products from other farmers across the state in their on-site market! 
Bush and Vine is another of many domestically supplied markets in the area. Bring the family out to pick berries and other fruits and vegetables. Stop into the market itself and get yourself some fresh produce (or more ice cream) as well. This family-owned and operated farm has been in York for over 150 years. A must while visiting! 
You can't forget to load up on cider and donuts at Windy Hill Orchard! This family-owned and operated apple orchard and cider mill is known for the beautiful apple orchards you are welcome to pick yourself. During the Fall season stop in for some delicious hot cider or get acquainted with the Hard cider Bar! Everything apples at this historic York stop.
Just a quick ride up to Filbert will lead you to the Peach Tree Orchard. Hand-spun milkshakes, soups, and sandwiches are their specialties but don't leave without a basket of South Carolina's famous peaches.