Fort Mill Now was started in 2017 by Anna Culver with a dream of connecting her online community with this ever-growing community. Fast forward four years and Fort Mill Now serves as a local guide to all things Fort Mill! See how Anna would spend the perfect day in Fort Mill.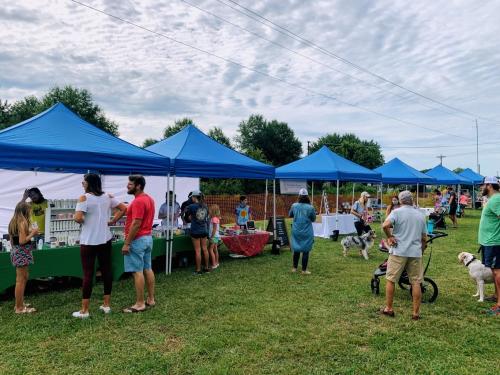 Head to the Fort Mill Farmers Market on Saturday morning in downtown Fort Mill to shop and sell local produce, farm/agricultural products, and handmade/handcrafted items.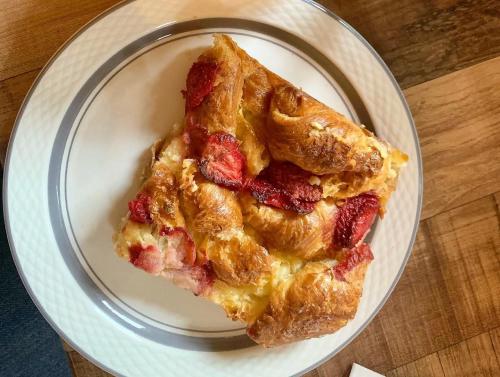 Stroll over to Z Bakery and Cafe for one of their famous cream cheese puff pastries! Sit outside on their front lawn or inside the cafe to enjoy their wonderful southern bakery atmosphere. Here you will find nothing but friendly and heartwarming service. The fresh-baked pastries vary daily, but the classic tastes are here to stay.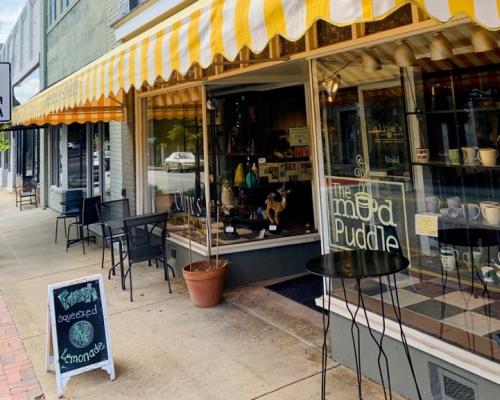 Walk over to Olive's Mud Puddle for a craft coffee drink and browse local artwork. Olive's Mud Puddle is the local's favorite place to create, caffeinate and commune! Olive's Mud Puddle offers coffee, tea, local gifts, art exhibits, art classes and events. You don't want to miss out on this Fort Mill gem!
Make your way down to Crossings on Main, Known as "A happy shop for giving people," this adorable gift shop has a little something for everyone; and, don't miss their Love Where You Live mural on the side of the shop!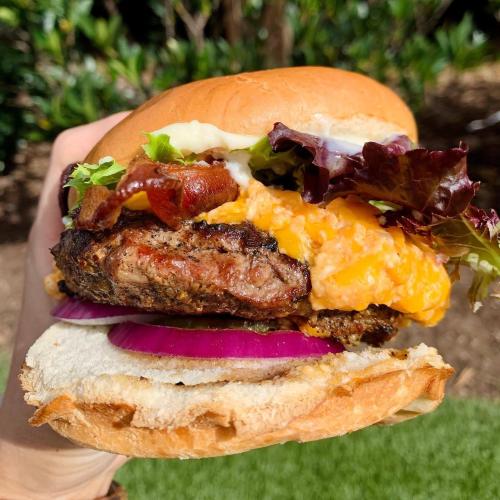 Hungry? Rumbling tummies can head to Local Dish, Improper Pig, or Hobo's for a delicious burger. The perfect spots for lunch in order to get a true taste of Downtown Fort Mill.

Looking to cool down? You have to stop by Amor Artis Brewing on Main Street! This is a cozy spot to grab a pint or head to their rooftop bar for some fresh air amongst the Main Street rooftops. You can't sleep on their Strawberry Pale Ale fruited with over 150 pounds of local Springs Farm strawberries per batch!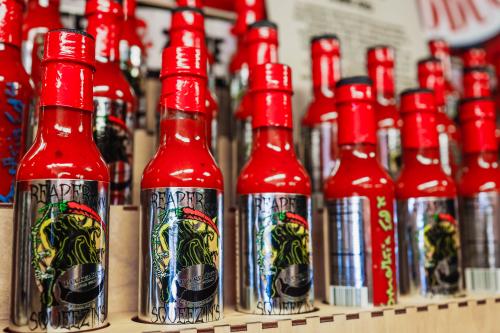 Looking for something a little outside of the box? Check out PuckerButt Pepper Company in Downtown Fort Mill! PuckerButt is home to the World's Hottest Pepper –Smokin' Ed's Carolina Reaper. Scared to take the plunge? At PuckerButt, you can try any sauce for free before committing to a purchase!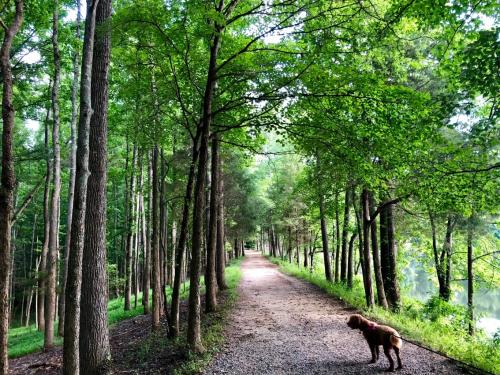 Next, you can walk off lunch by heading to the Anne Springs Close Greenway for a stop at the Greenway Gateway and a walk around Lake Haigler. While you're there you have to walk across the swinging bridge that connects the Dairy Barn entrance with the Lake Haigler entrance and goes over Steele Creek, making it easily accessible for all those who wish to see it!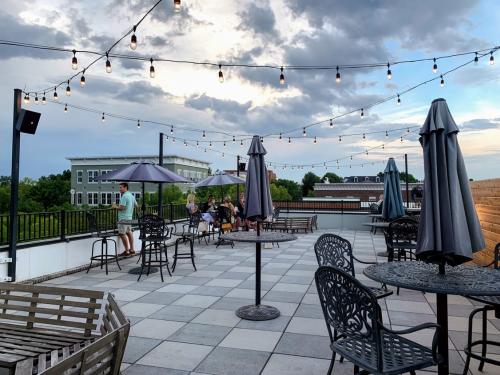 If you're looking to relax and unwind, head to Baxter Village for drinks and live music on the rooftop of The Lucky Duck, or sit outside at Grapevine Wine Bar across the street for wine tastings and wine shopping with Baxter locals.
10. Kingsley Town Center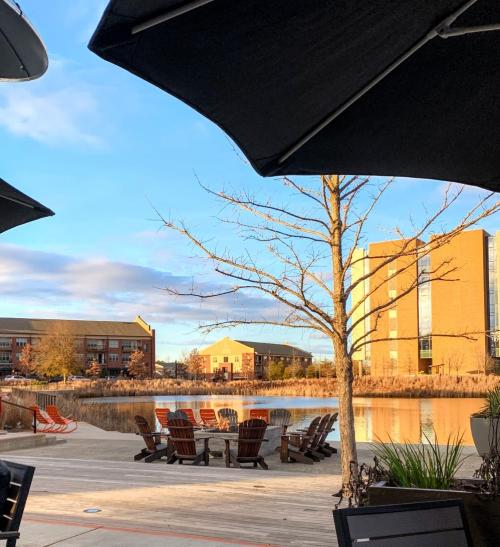 Finally, take in the sites of this bustling town center as you walk to Napa at Kingsley for dinner. Find your seat on the charming patio where you'll enjoy a taste of Napa Valley. Or – head to Spice Asian Kitchen and enjoy the delicious Asian cuisine while taking in the views from their picturesque rooftop!