Despite holding the title of the smallest town in South Carolina, Smyrna boasts a strong community with a variety of small, family-owned businesses. One such business that has been creating a buzz in the community is HoneyStrong, a beekeeping business founded by the husband-wife duo Cameron and Riley Spath. The couple fell in love with beekeeping after an unexpected encounter with a colony of bees.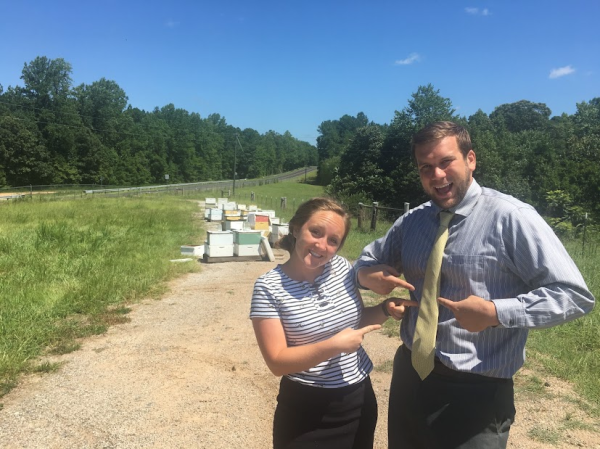 From Unwanted Guests to a Buzzing Business
It all started when a swarm of bees settled between the first and second floors of the Spath family home. After a few unsuccessful attempts at having them removed professionally, Cameron decided to take matters into his own hands. The couple decided to purchase a bee suit, marking the beginning of their beekeeping journey. As the Spaths expanded their collection of bee colonies, they recognized a need for beekeeping supplies in the community. They eventually expanded their business to include sales and services, carrying over 700 different types of beekeeping equipment. As the couple searched for land and a location for their retail store, they discovered Smryna and fell in love with the charming small-town feel and abundance of family-friendly activities in York County.
More than a Bee Store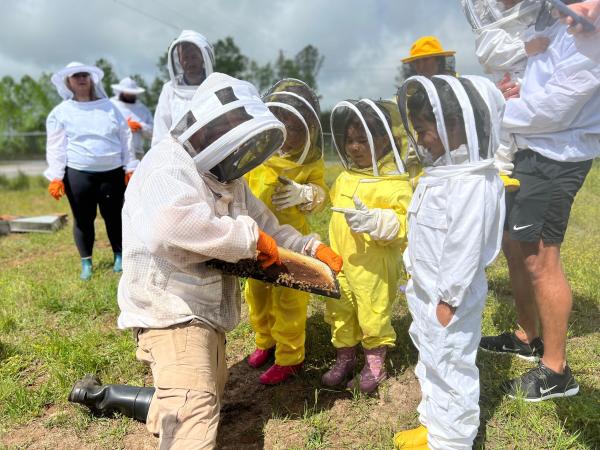 Today, HoneyStrong is a crucial resource for beekeepers and farmers in South Carolina and surrounding states. In fact, 55% of their bee sales come from outside of South Carolina. The only item that HoneyStrong ships is honey, which proves the majority of their customers physically shop directly from the source. Additionally, HoneyStrong offers workshops and classes on beekeeping for both novice and experienced beekeepers. For those looking to gain hands-on experience without committing to a class, you can attend the free annual field day which allows visitors to get up close and personal with these buzzing beauties.
A Honeybee's Journey from Flower to Hive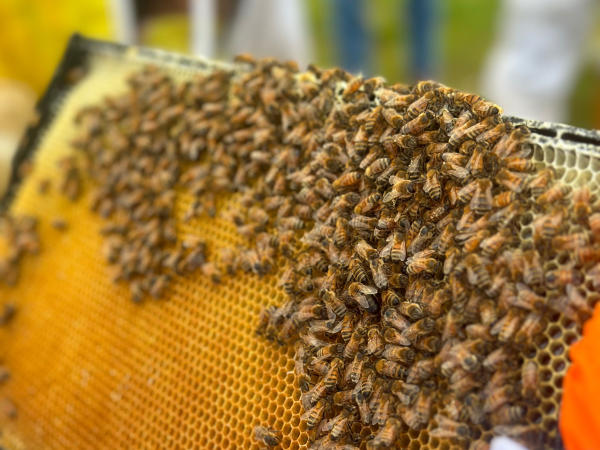 Honey is made by honeybees from the nectar they collect from flowers. First, the worker bees collect nectar from flowers and store it in their stomachs. There, the nectar is mixed with enzymes that break down the complex sugars into simple sugars. The bee then regurgitates the nectar into the cell of the honeycomb. The worker bees then fan their wings over the nectar to help evaporate the water content. This thickens the nectar and turns it into honey. Once the honey is a desired consistency, the bees cap the cell with wax to protect it from the elements. Once the capped honeycomb is removed from the hive, you can extract the honey using a centrifuge. It is then filtered to remove impurities and packaged for consumption.
Travel with the Honeybees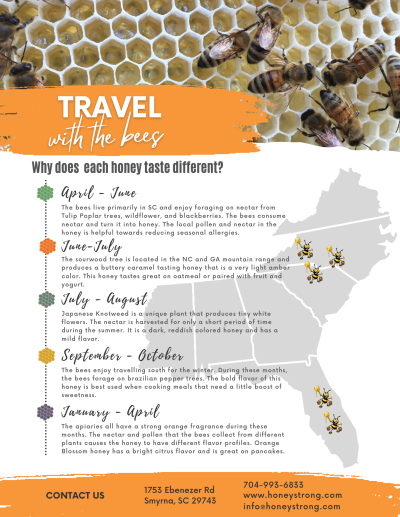 Have you ever thought about how different varieties of honey acquire their unique flavors? HoneyStrong employs a unique approach by relocating their bee colonies to various regions in the southeast to ensure that the quality and taste of their honey is nothing but top-notch. Cameron most recently returned with the bees from Florida, where they spent the winter months foraging in citrus groves. This type of honey has a bright citrus flavor which makes it an excellent pairing with pastries and pancakes. 
Visiting the Homestead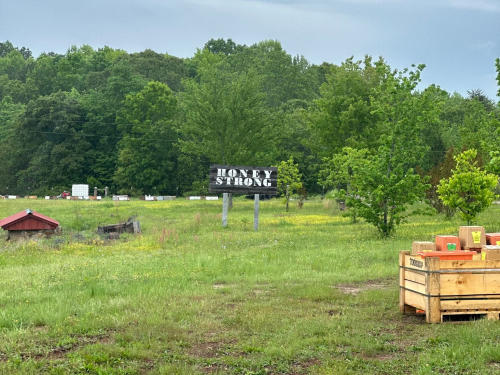 Have you ever dreamed of touring a honeybee apiary and getting to see the bees up close and personal? Now is your chance.
Family-friendly event - ALL ages are welcome
Duration: 2 Hours
Cost: $50 per person
Includes: Bee suits, veils, and gloves that you get to borrow. We keep anywhere from 100-200 hives on this property, and we will go through the hives and answer any questions that you have whether they are on a basic or an expert level. You will get to hold a frame of bees and use a spoon to eat a fresh piece of honeycomb off of the frame.  We will go over the basics of beekeeping and so much more. 
If the muscadines, apples, or pears are ripe, we will also show you the basics of caring for those plants. 
HoneyStrong Homestead is participating in the 2023 Ag + Art Festival! Open both Saturday and Sunday. Visitors will participate in a free honey tasting and find the queen in a live observation hive. They will also have honey and beekeeping equipment for sale.