Have you dreamed of roaming open land surrounded by a herd of bison, but thought you'd have to trek out west to do it? Think again. A short 20-minute drive from Rock Hill, South Carolina and you're on the Tatanka Bison Ranch. Home to 215 acres of land and over 50 bison, this working ranch not only provides shelter for these majestic creatures but also serves as an educational resource for the area. We signed up for a private tour at Tatanka Bison Ranch in York, South Carolina. Here's what we learned:
Meet Fred & Dana Ilse - the Bison Ranchers of Tatanka Bison Ranch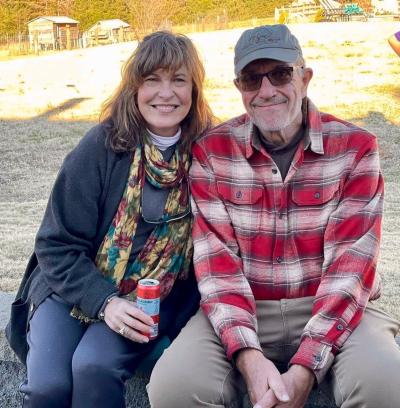 It's everyone's dream to own a bison farm, right? Not exactly, but this was a dream Fred stumbled upon eight years ago. After retiring from a corporate position back in 2014, Fred came across a 215-acre property in York, SC. Albeit deserted, the property's rolling hills and breathtaking views drew him in and he knew he couldn't pass up the opportunity to purchase the land. Fast-forward six years and the ranch is now home to over 50 bison and a strategically planned ecosystem to ensure the highest quality care for the animals.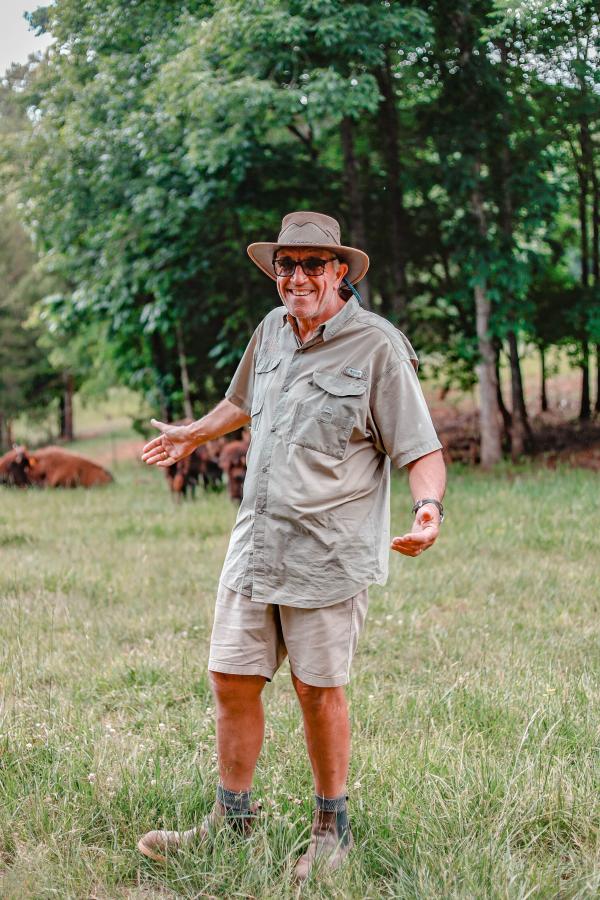 Tour the Farm For Yourself
Looking to get up close and personal with these giants?  Depending on the size of your group, you'll have the option of riding in a UTV,  a remodeled Japanese firetruck, or a wagon pulled by a tractor on your tour. Since there were only two of us, we opted for the UTV for a very up close and personal experience.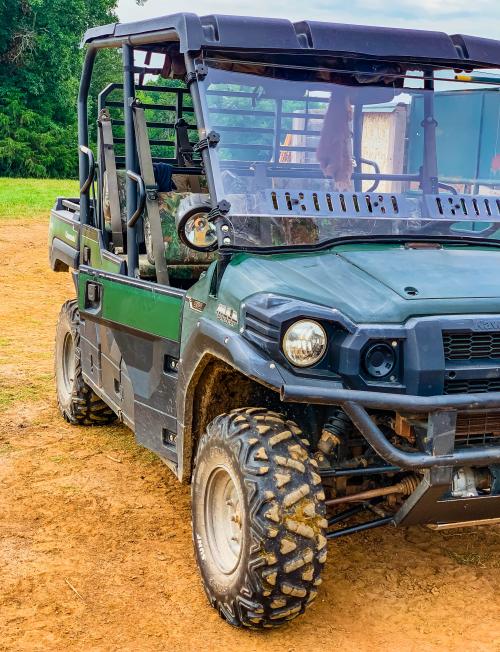 Agritourism and Sustainability
With a focus on education, Fred strives to promote a learning atmosphere for his guests during his tours. In fact, much to the farm's benefit, Agritours became increasingly popular with "pods" of students during the pandemic. With restrictions lifted, the farm is once again hosting field trips organized through partnerships with Clover, Rock Hill, and York public schools. During the tour, you'll learn about each pasture, its role in the farming process, and how the nutrients provided in the grasses and soil promote an overall healthier bison. You'll also learn about Fred's sustainability efforts including how he has managed to build an entire irrigation system yielding little to no waste. Fred has managed to maintain such a healthy environment for his bison that they need minimal deworming and no grain in their diets – they are 100% grass fed. Once a year, with the help of volunteers, they round up the bison into "The Squeeze" for their vaccinations, pregnancy checks, weighing, and tagging. The Squeeze and the entire round-up process might sound overwhelming, but because of Fred's planning, patience, and creativity, the undertaking is relatively low-stress for the bison (and people) involved. 
Fred explains how "The Squeeze" works on the day of the round-up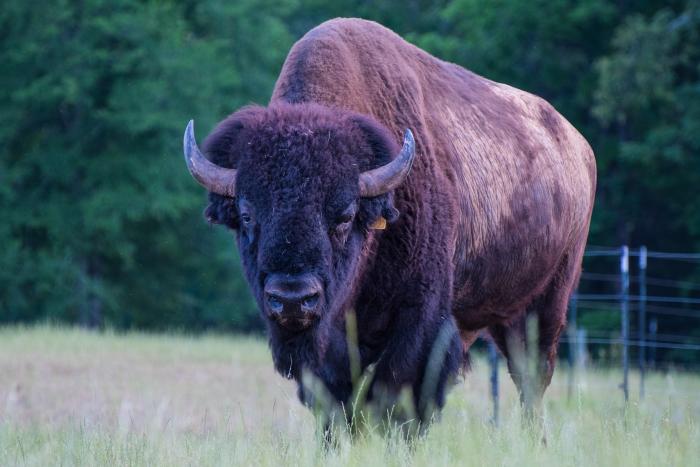 The main bull, "Big Boy" weighs over 2,200 lbs and has fathered more than 60 calves. Photo by Gerry King
Booking a Tour
Please note that all tours must be booked in advance. This is not a drop-in experience.  
Safari in South Carolina Tour
Travel in the comfort of their 6-seater, 4-wheel drive UTV, and seats 4 adults or 3 adults with 2 children. Enjoy a conducted tour of the scenic ranch and bison handling facilities. Then finish your 2-hour, educational visit with close-up viewing of our majestic bison herd. This is a safari-like experience, suitable for everybody interested in learning more about our National Mammal.
Cost: $150 per tour
Red Dog Tour​
Their covered, 1994 Japanese firetruck will seat up to 9 adults, or up to 11 people including children. It has cushioned seating with easy step-up access. (It can also accommodate a wheelchair, up to 23" wide.) The 2-hour tour of the scenic ranch and its bison handling facilities. View their herd, while learning more about these amazing animals and how we raise them holistically
Please call or email for more information and to make your booking.
Cost: $20 per adult;
$13 per person under the age of 18
(There is a minimum fee of $150 per tour)
Bison Buggy Wagon Tour ​
A covered wagon, with its cushioned seating, has easy step-up access and seats up to 20 adults and children. Enjoy the conducted 2-hour tour of the scenic ranch and its bison handling facilities. Then spend time viewing the herd, while learning more about these sociable, yet wild, animals. This will be an educational and memorable group outing to appreciate your families, colleagues, and friends.​
Please call or email for more information and to make your booking.​
Cost: $20 per adult;
$13 per person under the age of 18
(There is a minimum fee of $150 per tour)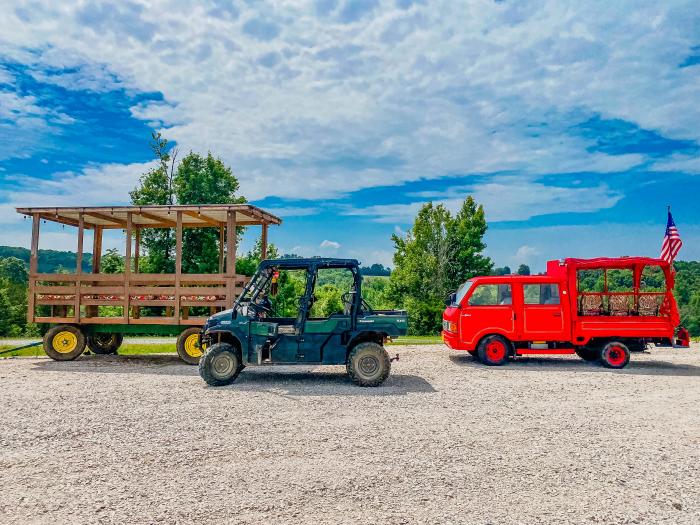 Where to purchase Tatanka Bison Ranch products:
Ranch Sales: Their new hours are Sundays through Fridays, 8:00 AM to 6:00 PM. You can call them at least an hour before you plan to stop by.​
Charlotte Regional Farmers Market, Charlotte: The market is located on Yorkmont Road, Charlotte, NC. There is ample and free on-site parking. The market's hours are Saturdays from 8:00 AM to 1:00 PM and you will find them in the Greenery Shed.
Deliveries:
We will continue our delivery services within a radius of 30 miles of York, SC, which includes most of the Charlotte area.
(We offer free delivery for orders over $250.)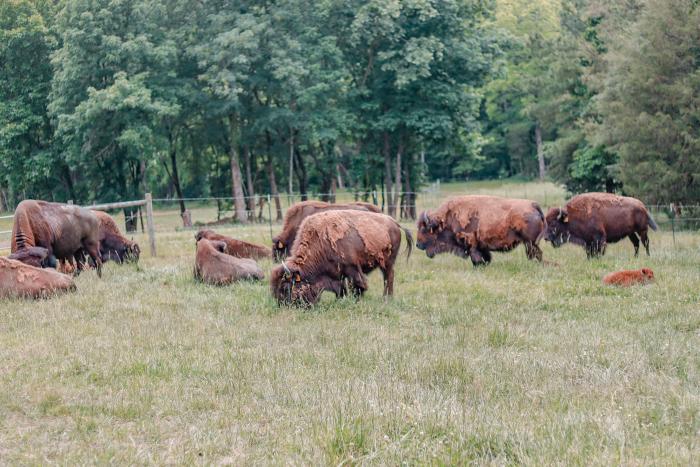 Fun Facts about Bison:
Bison are the largest mammal in North America and also the national mammal of the United States
While bison and buffalo are used interchangeably, in North America the scientific name is bison.
Yellowstone National Park is the only place in the U.S. where bison have continuously lived since prehistoric times
You can judge a bison's mood by its tail. When it hangs down and switches naturally, the bison is usually calm. If the tail is in an upside-down U, watch out!
Bison are not only big, but they're also fast. They can run up to 45 miles per hour!
Bison can live up to 25 years old. The average lifespan for a bison is 10-20 years, but some live to be older.
The American bison's ancestors can be traced to southern Asia thousands of years ago. Bison made their way to America by crossing the ancient land bridge that once connected Asia with North America.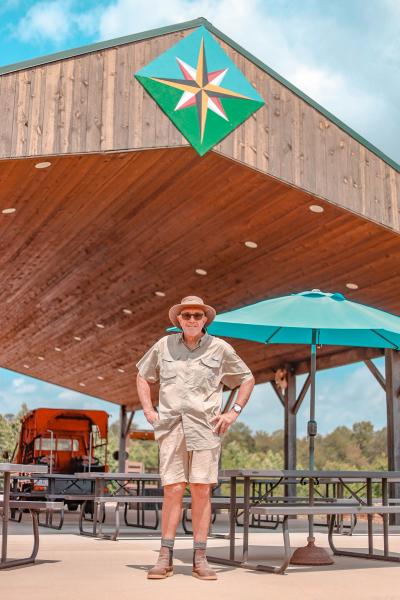 How to Visit
To book a tour or to purchase meat directly from the ranch, please call Fred at 704-860-2130. You can also visit their website. 
Or – you can visit them on the Ag + Art Tour of York County!