Did you know Rock Hill is home to the Sleeping Giant, the first legal distillery since the prohibition era? With an aim to promote tourism in Rock Hill and the surrounding area, Sleeping Giant is the first legal distillery in York County since prohibition.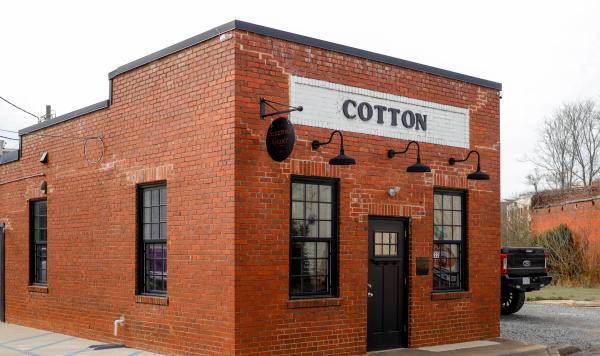 Get to Know Sleeping Giant 
Family-owned and operated, Sleeping Giant was founded by brothers William and Patrick Bradner. Located in an old cotton grading building, the brothers were able to preserve as much of the early 1900s structure as they could while also bringing it up to code in order for it to allow for the production of spirits. They currently offer a variety of premium handcrafted Rum in small batches, including a Silver Rum, a semi-sweet Coffee Rum using Knowledge Perk's coffee beans, a sweet Lemongrass and a Spice Flavored Rum.
What is National Rum Day?
The holiday is observed every year on August 16th. Rum itself came to fruition during the 1600s in the West Indies when individuals realized the overproduction of molasses, a byproduct of sugar cane, could easily be fermented and turned into the spirit that we all know and enjoy. Rum was then added to the trade business and brought across the globe. Rum quickly became the third most popular spirit in the United States and still holds that spot today. 
How to Celebrate with Sleeping Giant 
This year, celebrate National Rum Day at the Sleeping Giant on Friday, August 18th and Saturday, August 19th with rum cake, tastings, and a free magnet with the purchase of a bottle! 
Plan Your Visit
 The Sleeping Giant is open for visitors in Rock Hill under the following operating hours: 
- Friday: 2pm - 7pm
- Saturday: Noon - 7pm
- Sunday - Thursday: Closed
To plan your visit, you can reach out at 803-230-5180 or visit their store location at 122 Southern St, Rock Hill, SC 29730. Come and experience the awe-inspiring beauty of the Sleeping Giant!
Take a Tour at this YoCo Brew Trail Addition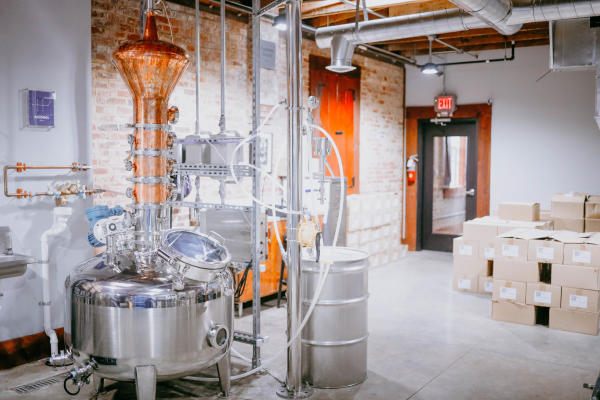 Want to know how your favorite rum is made? The Sleeping Giant now offers a Distillery Tour & Tasting experience! Join them for a guided tour of the distillery where you'll get an exclusive look at what makes their rum unique. Tours are currently available every Friday and Saturday, with a maximum of 12 people per group. 
During the tour, you'll have the opportunity to indulge in a complimentary tasting of their finest products, along with sample mixers to enhance your experience. As a souvenir, every guest will also receive a special shot glass to take home. 
Please note that while minors are welcome to join the tour, tastings are only available to those who are 21 years old or above, with a valid ID. 
While you're there, don't forget to get a stamp in your YoCo Brew Trail passport as the Sleeping Giant is now an additional stop!
Become a Self-Proclaimed Rum Mixologist!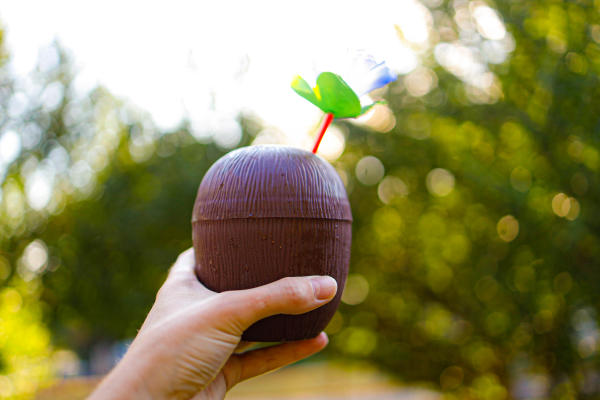 Looking for some inspiration to take your cocktail game to the next level? Look no further than these delicious rum recipes! Whether you're a fan of classic cocktails or prefer to experiment with new and exciting flavors, we've got you covered.
Silver Rum:
Meet the Sleeping Giant Caipirinha!
Ingredients: 
- 2 oz. SGD Silver Rum
- 1/2 Lime
- 1 tablespoon of fine granulated sugar
Assembly: 
- Trim off the ends of the lime, remove center pith.
- Cut remaining lime into slices.
- Muddle the limes with sugar in a glass.
- Add rum to the glass, transfer to a cocktail shaker, shake vigorously, then pour over ice.  
Spiced Flavored Rum: 
Get ready for a whole new level of flavor with Giant's Rum and Coke! 
Ingredients: 
- 2 oz of Spiced Flavored Rim 
- 4 to 5 oz of Coca-Cola
- Angostura Orange Bitters
Assembly: 
- Combine the flavored rum with desired amount of coke. 
- Shake in a bitter (or two) of angostura orange bitters. Stir. 
Want more exciting recipes to enhance your rum experience? Click here!