Black History Month is here, so why not celebrate this month by supporting BIPOC-owned businesses right here in York County? Read below to learn more about these black-owned restaurants you need to try in the area.
Restaurants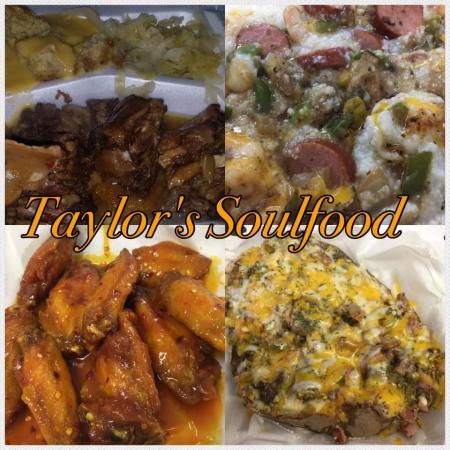 You can't come to the South without getting the taste of southern cuisine. Taylors Soul food and Southern Style Cooking & Buffet located in Rock Hill has all your soul food needs. Fried chicken, collard greens, ribs, mac n' cheese; you name it, they have it.
Get a taste of southern life at these two restaurants located in Rock Hill, SC. Check their social media for menu updates!
📍: 688 Albright Rd, Rock Hill, SC 29730
Take a trip to the islands at Island Grill & Pub and try out their Caribbean-inspired cuisine. This Caribbean restaurant in Rock Hill features rice & peas, jerk wings, oxtails, and pepper steak. Let's not forget about their delicious sides: candy yams, cabbage, collard greens, and fries.
We recommend trying their flavorful oxtails with rice and peas, cabbage, and candy yams! Definitely a meal you don't want to pass up!
📍: 465 S Herlong Ave, Rock Hill, SC 29732
Get a taste of fresh ingredients from Fresh Vibes Juice Bar. This one-of-a-kind juice bar is located in Rock Hill and serves fresh-pressed, handcrafted fresh fruit and vegetable juice blends. Along with their fresh-pressed juice, try out their smoothies, coffee blends, and vegan vegetarian food options. Their vegan cheeseburger wrap and flatbread chicken wrap are popular on their menu!
📍: 1675 Ebenezer Rd, Rock Hill, SC 29732
A unique restaurant in the amazing Baxter Village. Fish Market serves the finest fresh seafood available. Their menu is inspired by fresh local produce and high-quality ingredients. They also offer live Maine lobsters, chicken and steak, and delicious desserts. 
📍: 990 Market St, Fort Mill, SC 29708
From Spring Rolls to Pad Thai, NC Noodle Bar serves up the most delicious southeast Asian cuisine! You can't go wrong with this authentic gem.
📍: 2865 Cherry Road, Rock Hill, 29732
Gourmet Soul is guaranteed to wow you with its delicious southern flavors and stylish presentation. Their menu has so many options - the hardest part will be deciding on a dish! 
📍: 752 Saluda St, Rock Hill, SC 29730
From a veggie soul bowl to fried chicken and soulful sides, Jennie Mae's has a delicious lineup of offerings. 
📍: 2499 Fire Tower Rd, Rock Hill, South Carolina 29730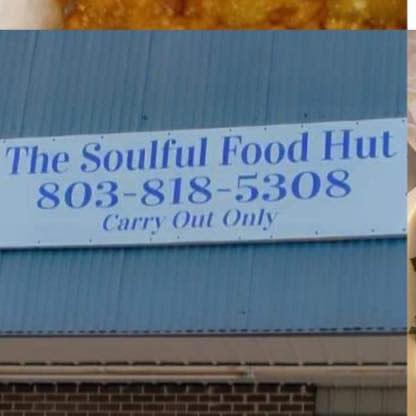 Soulful Hut is serving up authentic Soul food in York, South Carolina.
📍: 2 C Flint Street, York, SC 29745
Sweet Treats
Take a trip to Paris, France through Mado Paris Bakery located in Rock Hill. This café is inspired by French cuisine, which promotes and respects French Traditions. Be transported to the streets of Paris as you snack on fresh-made pastries, muffins, and cookies and sip a fresh espresso!
📍: 1108 Cherry Rd, Rock Hill, SC 29732
Why go to a chain donut shop when you can have Hot-n-Fresh donuts from a locally-owned donut shop in For Mill? Sweet Dough Donut Café offers donuts, breakfast sweet goods, sandwiches, and specialty coffee creations.
📍: 400 N. Dobys Bridge Rd. Fort Mill, SC 29715
Now open in Rock Hill! You can choose between a milkshake, sundae, or waffle loaded with cereals you love and other tasty treats!  Not feeling those options? You can opt for a classic bowl of cereal too!
📍: 1417 Riverchase Blvd, Rock Hill, SC 29732
Coming soon:
Cinnaholic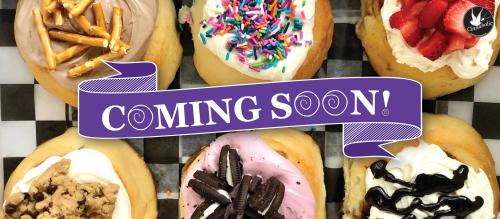 Award-winning gourmet cinnamon rolls as seen on ABC's hit show SHARK TANK! Their products are 100% vegan, dairy & lactose-free, egg-free, and cholesterol-free. Coming soon to 1177 Stonecrest Blvd Suite 104 in Tega Cay!
Do you know a Black-Owned restaurant in York County that we missed? Send us an email at info@visityorkcounty.com. We'd love to make sure they're featured.