This content is powered by US Foods®, one of America's great food companies and a leading food service distributor. 
Get your taste buds ready! US Foods presents another year of YoCo Taste Trail Week, August 6-13. This is a week-long promotion to encourage locals and visitors to explore the unique restaurants York County has to offer. Whether you're trying a new restaurant or discovering new dishes at your favorite spot, what a great opportunity for a date night or girls' night out!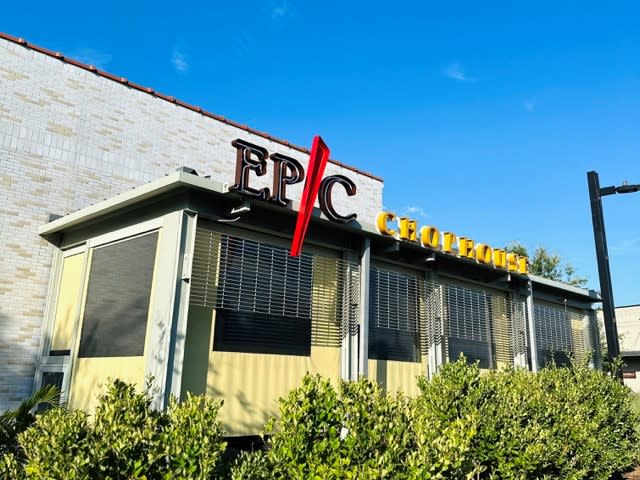 We wanted an "epic" start to our Taste Trail Week experience, so of course we headed down to Epic Chophouse in Kingsley! They are offering an extensive menu for $55 a person, which includes:
Starter
To start off our meal, we chose both of the options Epic lists on their menu. The Bacon! candied sriracha thick smoked bacon paired with a buttermilk herb dip as well as the Shanghai Shrimp which consisted of 8 jumbo shrimp lightly breaded and fried alongside a sweet tangy sauce.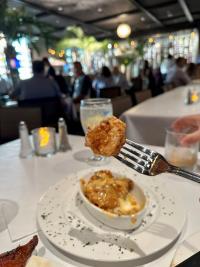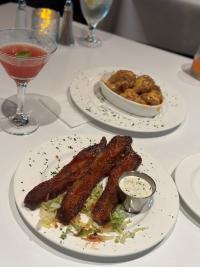 Salad
Our second course consisted of one of two salads on the menu. I chose the House salad mixed greens, tomatoes, cucumbers, onion, chopped egg, Smithfield ham, bacon, and herbed croutons. You can also select an Epic favorite! The Epic Caesar salad contains roasted Roma tomatoes, herbed croutons, spiced pecans, and aged Romano on a bed of crisp romaine.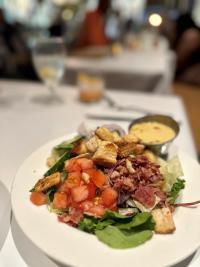 Entrée 
For the final touch, we picked from three options on the entrée portion of the menu. I chose the Ribeye 104 South - a 14 oz. aged ribeye with roasted garlic brie butter and smoked salt. It also came with a baked potato that I was able to customize to my preference! We also got the Smokin' Hot Couple which consisted of 3 medallions of aged filet mignon and 8 gulf shrimp seasoned with a smokey-cajun spice, pan blacked with herbed butter sauce and creole remoulade with Yukon gold mashed potatoes. 
Also on the entrée menu is a horseradish-crusted antarctic sixty-south salmon that is pan-seared over roasted garlic-arugula-romano risotto and is paired with roasted vegetables.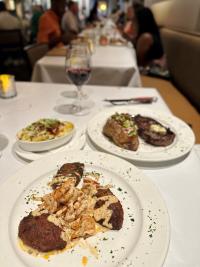 You truly can't go wrong! Plus, with a great wine list, spectacular seasonal cocktails, and suburb service, how can it be anything but epic? Make reservations now to explore more of the York County culinary scene! Find a list of participating restaurants here, most of which will have a three-course prix fixe menu of their most popular or favorite items.
View all participating YoCo Taste Trail Week menus HERE.