Tuesday, July 19th, 2022 8:00 by Fort Mill Now's Anna Steely Culver
This content is powered by US Foods,® one of America's great food companies and a leading foodservice distributor.
The YoCo Taste Trail is back which means you'll find us restaurant-hopping around town August 7-14. YoCo Taste Trail Week sponsored by U.S. Foods is an excellent opportunity to try new restaurants and duck into some favorites to check out their Taste Trail special and pre-fixe menus.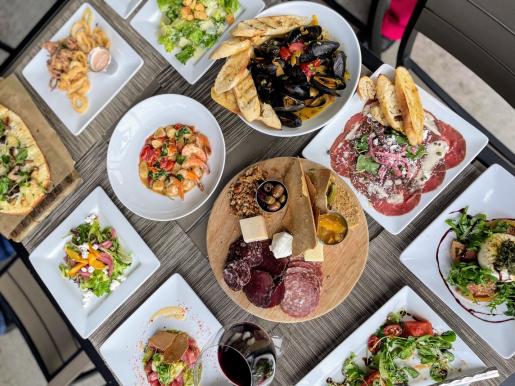 First on our list is Napa at Kingsley - always a crowd-pleaser. Its beautifully curated menu is full of fresh, locally sourced ingredients, and the comfortable napa-style ambiance is made complete with exceptional service and an impressive wine list.
The summer menu was just released, so you're guaranteed a refreshing update of innovative dishes boasting bright colors, bold flavors, and seasonal fruits and vegetables. If local tomatoes, peaches, and watermelon sound refreshing to you, then this menu will be right up your alley!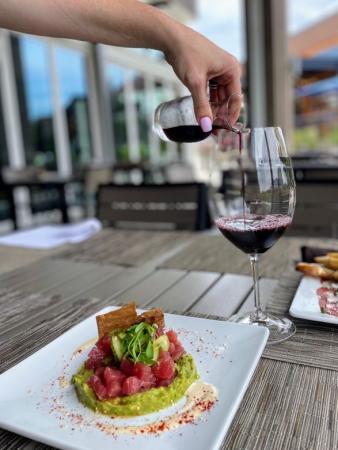 With wine on tap and a seasonal cocktail selection, you will easily find something to cleanse your palate. Cozy up to the bar, sit on the climate-controlled patio, relax in a booth, and indulge in the flavors of Napa Valley.
What excites us about the summer menu:
Summer salad with watermelon and heirloom tomatoes
Dry-aged pork chop with a peach mostarda
Herb-crusted halibut atop summer veggies
Grilled lobster tail risotto
Shrimp & lemon gnocchi
Fig & prosciutto flatbread
Tuna tartare
Grilled salmon
Burrata Caprese
Try some of our favorites listed above and enjoy a night at Napa at Kingsley. After dinner, take advantage of all Kingsley has to offer and pop over to the nearby brewery or take a stroll by the lake.
Napa at Kingsley is a 2022 Taste Trail Week location.
The YoCo Taste Trail is back with a new and improved way to enjoy York County restaurants. The first annual, YoCo Taste Trail Week, powered by US Foods will be held the week of August 7-14, 2022. Visitors and locals are encouraged to support York County restaurants by dining out during the week-long promotion.