YORK COUNTY, S.C., April 25, 2023 —Visit York County is pleased to announce the hiring of Cortney Peterson as Vice President of Sales and Partnerships.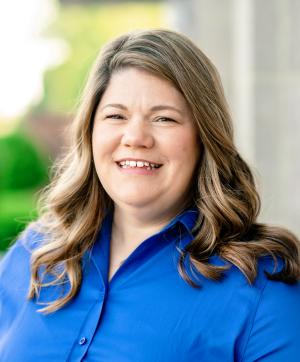 In her new role, Peterson will oversee Visit York County's Preferred Hotel Program which is comprised of more than 20 York County properties. In addition, she will lead sales and event recruitment for the organization. Peterson joins Visit York County with more than 20 years of hospitality experience, most recently serving as Director of Sales and Marketing for the Hampton Inn Rock Hill.
"Cortney joins Visit York County with a wealth of experience and knowledge about the hotel industry in York County," said Brown Simpson, Chair of Visit York County's Board of Commissioners. "Our Preferred Hotel Program is an integral component of our organization and I have the utmost confidence in Cortney to continue to grow that program and support York County's thriving tourism economy."
The Preferred Hotel Program was founded in 2019 through a partnership with the City of Rock Hill Parks, Recreation, and Tourism, and continues to be the largest revenue source for the Destination Marketing Organization.
"Cortney is a well-respected leader and advocate amongst our cohort of York County hoteliers," said Andy Clinton, President & CEO of Visit York County. "Her understanding of the community landscape and industry at large will have a significant impact on our organization, and we could not be more excited to have her as part of our team."
A native of Rock Hill, Peterson is actively involved in the community, formerly serving as Chair of the Visit York County Board of Commissioners. She has also served on the York County Accommodations Tax Commission, Christmasville, and Partners in Tourism boards.
"It has been a pleasure working with Visit York County as a hotelier and on their Board of Commissioners, and I am excited to continue that work in a new capacity," said Peterson. "York County is home for me, and I look forward to supporting the growth of travel and tourism in this area."
Peterson succeeds Allison Cleveland who has served as Vice President of Sales and Partnerships and in various other capacities for Visit York County since 2015. Cleveland, who was recently named Executive Director of ChristmasVille, will continue to be employed by Visit York County in a part-time role handling visitor services.  
###
About Visit York County:
As the Destination Marketing Organization (DMO) for York County, South Carolina, Visit York County exists to raise the profile and boost the economy of York County through tourism and destination marketing while also contributing to the quality of life for residents. For additional information, visit www.VisitYorkCounty.com.