Straddling the state line, Carowinds theme park has been a Carolina staple since 1973! Not only is Carowinds home to more than 50 rides and attractions, but it's also famous for its world-class events. Here are six events you don't want to miss at Carowinds this upcoming season.
Flights & Bites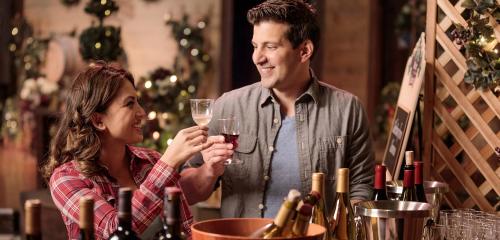 Weekends, February 18 - March 19 | 11 AM - 4 PM
Join Carowinds at the park for a craft beer and wine-tasting event featuring some of the nation's best vineyards and breweries!
Step into Harmony Hall where Carowinds' executive chef, John Loukas, has created a special savory menu to complement your selections while enjoying live music from the park's band in residence.
Wine Weekends - February 18-19, 25-26 | 11 AM - 4 PM
Beer Weekends - March 4-5, 11-12, 18-19 | 11 AM - 4 PM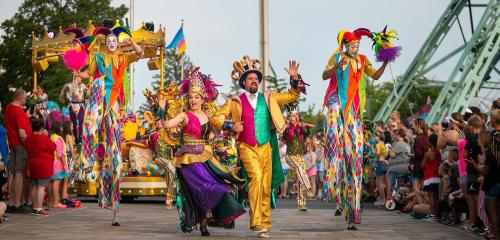 Select Nights, June 24 to July 9, 2023
Head to Carowinds on Saturday, June 24 through Sunday, July 9 to experience how the world kicks up its heels at our day-to-night, larger-than-life international celebration. Enjoy high-energy live music, delicious international food, lively games, unique crafts, and traditions from nations spanning the globe.  
Take in the extravagant sights and sounds of their nighttime Spectacle of Color Parade and high-energy block party filled with animated entertainers, spirited dancing, delicious eats and so much more. 
Grand Carnivale is an international festival with AMAZING fun for everyone!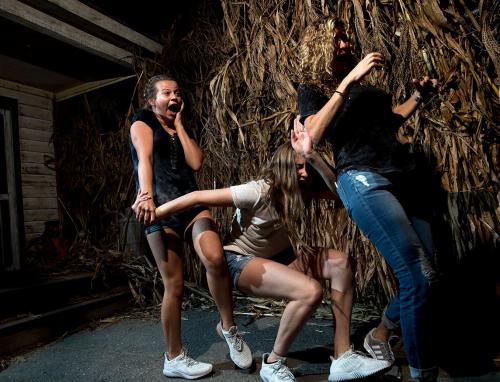 Select Nights, September 15 - October. 29, 2023
SCarowinds, returning for the 2023 season, is the Carolinas' largest Halloween event. 
Guests will sleep with the lights on after experiencing this new generation of SCarowinds, located along the North Carolina-South Carolina state line. Every corner is freshly cursed with horrifying haunted mazes, spine-tingling scare zones, and live entertainment.                                                                                  
SCarowinds will scare the living daylights out of you, but it is an amazing night, and one of the best things to do for Halloween in the Carolinas.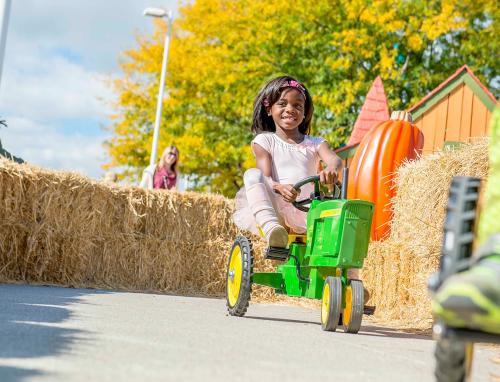 Saturdays and Sundays, September 16 to October 29, 2023
This fall, ghosts and ghouls of all ages are invited to don their favorite costumes and celebrate during Carowinds' The Great Pumpkin Fest. Taking place on select days from September 16 through October 29, this special event, with just a speck of spooky, is available during park operating hours.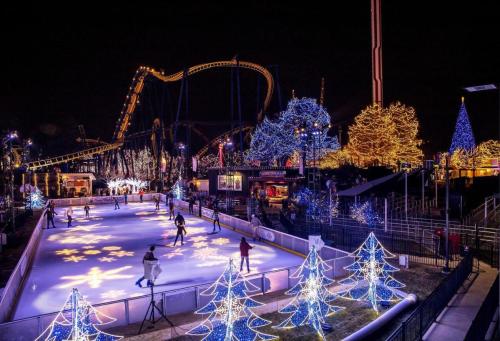 Select Nights, November 20, 2023 to January 1, 2024 
Gather with friends and family to make lifelong memories at Carowinds' WinterFest, the Carolinas' most immersive holiday event. Savor the season with a festive ambiance and fun holiday activities at WinterFest. 
New in 2023: Aeronautica Landing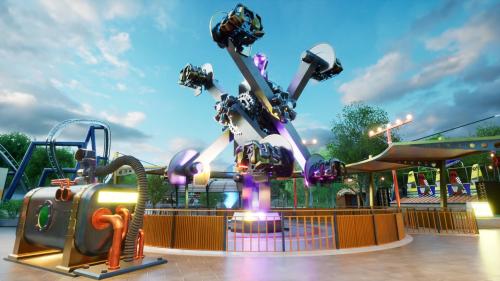 As part of the 50th anniversary celebration in 2023, Carowinds launches even more fun things to do in Charlotte with the all-new, all-exciting Aeronautica Landing. Inspired by the spirit of adventure and innovation that made world history in the Carolinas, Aeronautica Landing sets the runway for curiosity and imagination to soar.
Mark your flight schedules for 2023 when it is wheels up for Aeronautica Landing!