York County is home to a variety of farms, including an increasing number of flower farms. From vibrant tulips to delicate dahlias, there's a flower for every taste and occasion. Grab your shears and gloves and get started on your flower picking adventure! Be sure to check the hours of each farm before visiting.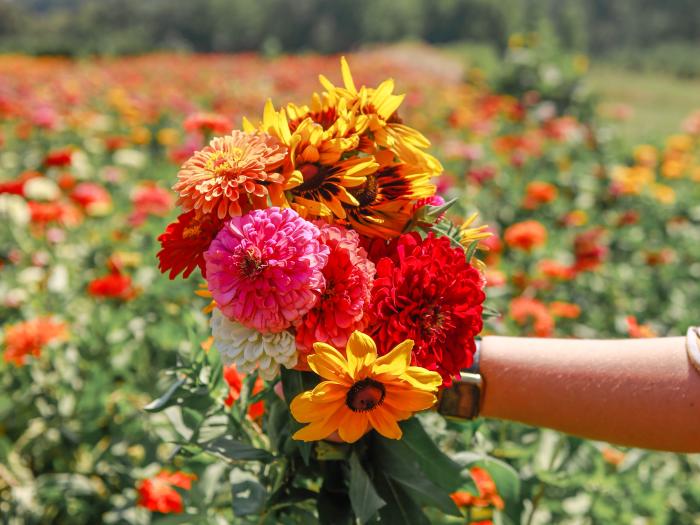 Indigo Iris is currently offering pick-your-own flower sessions by appointment on Saturdays from 9:00 AM – 12:00 PM. One appointment is good for up to 6 people. Reserve your appointment here. Check out their upcoming events here.
Five Blossoms is open for private pick-your-own flower sessions only. They are currently closed for tulip season and reopening late spring. Contact them at (803) 610-5809 to book your date or check out their upcoming events.
New Moon Flower Farm is open to the public on Saturdays for limited hours or by appointment only. Contact them for hours at (803) 526-9032.