Holiday Events 
Christmas at NarroWay Theatre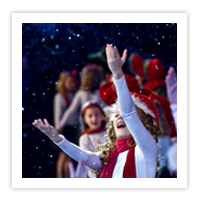 3327 Highway 51, Fort Mill, SC | 803.802.2300
November 3 – December 22 | times vary | The Real Christmas Story
Guaranteed snowfall at every performance. See your favorite Christmas scenes. Hear your favorite Christmas songs. Then watch in awe-stricken wonder as NarroWay beautifully recreates The Real Christmas Story. The most fun Christmas show around. Call in advance to reserve your seat. Please check www.narroway.net for available dates and times. Book your tickets soon as many dates are already SOLD OUT.
November 29, December 6 & 13 | 12pm | Dinner Box Theatre featuring "A Stranger for Christmas"
Based on the book written by Carol Lynn Pearson. "Call your children. Ask them if they'll take in a little old lady who needs a family for Christmas. Go on, call them." And with this challenge, the heartwarming and humorous story of "A Stranger for Christmas" unfolds. The show lasts approximately 90 minutes. Time for all activities with dinner is approximately 2 1/2 hours.
December 12 | 10am | The Nativity Set
Every year at Christmas, the old life-size nativity set is assembled at the front of the church. It's a tradition most would like to forego. Fifty years ago, when Mrs. Howerton donated the nativity set, she had hoped it might, "Breathe new life into the church and bring to focus the real meaning of Christmas. This year, it will. You'll never look at the nativity set the same again! The show lasts approximately 50 minutes.
Christmas at Anne Springs Close Greenway

288 Dairy Barn Lane, Fort Mill, SC | 803.547.4575
November 24 / 9am – 4pm / 288 Dairy Barn Lane | Winter Wonderland Craft Fair
Join us at the Dairy Barn for our annual Winter Wonderland Craft Fair! The Craft Fair will feature more than 150 local and regional vendors who sell only handmade and homemade items. This is a great time to shop for unique Christmas and holiday gifts and you will find everything from children's specialty clothing to handbags, quilts, baskets, fine woodworking, jewelry and gourmet foods. Admission is free, and there is a $5 special parking fee per car. There will also be food trucks on-site.
December 1 | 1 & 3pm | 288 Dairy Barn Lane | Candy Cane Hunt & Paws with Claus
Don't miss our Annual Candy Cane Hunt and Paws with Claus on the Greenway! Meet us at the Field Trial Barn and enjoy festive fun including a meet-and-greet with Santa and Mrs. Claus, a candy cane hunt, story time and songs with Mrs. Claus, photos with Santa and s'mores around the fire. Please note that there are two candy cane hunt sessions from 10am-12pm and 12-2pm. Paws with Claus, where pets are welcome to join in for photos, will take place from 2-4pm!
$15 per child, $10 for Greenway members. $5 special event parking fee applies. $10 suggested Paws with Claus sitting/portrait fee that benefits the Mary Warner Mack Dog Park. Register with a ticket ahead of time.
Carowinds WinterFest

Select Dates November 18 -December 31 |14523 Carowinds Blvd., Fort Mill, SC | 803.548.5300
Carowinds will come alive with holiday spirit during the all-new seasonal event, WinterFest. Friends and families will be treated to an ultimate holiday celebration as the park magically transform into a winter wonderland – full of enchantment, cheer and classic family fun.
WinterFest is packed with all the sights, sounds, food and experiences of the holiday season. The state line will shine bright with over 5 million shimmering lights, a 70-foot tree and lavish displays. Live shows and strolling performers will be delighting guests and spreading Christmas cheer for all to hear. Festive fun and hands-on holiday activities will be located throughout the park, and sweet aromas from special holiday dishes and desserts will fill the midways. Plus, there will be up to 16 rides open to complete your night of memory making.
A Tega Cay Christmas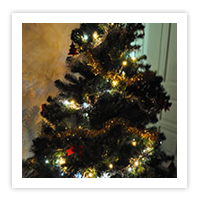 It's Christmas time in Tega Cay!
December 1 | 6:30pm | Philip T. Glennon Center | Christmas Tree Lighting Celebration 
The night begins at the pavilion with the Mayor's address and tree lighting, including a special performance from the FMHS chorus. Then, we will welcome Santa Claus as he arrives on the fire truck. Following the ceremony, Santa will be in the Hearth Room in the lower level of the Glennon Center for pictures and to hear Christmas wishes from the younger children. Cookies and hot chocolate will be served. The Shore Club will have a Horse and Buggy service for people to enjoy a ride for a small fee!
December 13 | 6 – 8pm | Philip T. Glennon Center | TCPD Presents 13th Annual Christmas Guided Light Tour
Join us for an evening of holiday celebration. Sit back, relax and enjoy the sights and sounds of the season as you travel through the City on a guided tour by Tega Cay Police Department.
December 22 |8am | throughout Tega Cay | TCFD Santa Tour Around the City!
Santa will ride down every street in Tega Cay on a fire truck. His tour begins at 8am.
Christmas in Fort Mill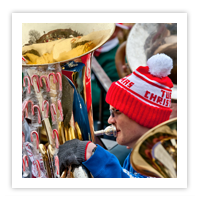 Join the Town of Fort Mill for their Christmas celebrations!
November 29 | 7pm | Town of Fort Mill | Santa's Arrival & Lighting of the Tree in Fort Mill
Join Mayor Guynn Savage and Town Council, along with Santa, in lighting of the tree beside the Bandstand on Main Street. Celebrate the sounds of the season presented by the children of Fort Mill, hear the bells of the holidays by First Presbyterian Church of Fort Mill and see the dancers of Momentum Dance bring the beauty of the season together.
After the ceremony, children of all ages are invited to bring their wishes to Santa in the Bandstand.
To complete your evening, enjoy the warm taste of hot cocoa, cider, and cookies by Fort Mill Allen Tate Realty.
December 1 | 11am | Town of Fort Mill | Fort Mill Christmas Parade
The Fort Mill Christmas Parade is becoming widely known for embracing the holidays with grand decorations and unique Christmas styles. This year's theme embraces the traditions of the holidays in South Carolina – "Christmas In The South". Led by the grand marshals, the parade will begin at Tom Hall and Unity Streets and continue through historic downtown Fort Mill, exiting at Walter Elisha Park.
Everyone in the family will enjoy the sights and sounds of the holidays with grand floats, bands, and creative entries on Saturday, December 1st beginning at 11am.
December 1 | NOON | Snack With Santa
Children are invited to bring their Christmas wishes to Santa at the Spratt Building, on Main Street, from noon until 2 pm. Just $5 per child, children will be able to enjoy delicious treats from local merchants, meet Santa and make a take-home-craft and reindeer food.
December 15| Noon- 6pm| Main Street Jingle Jam
The Jingle Jam is COMING to (down)town!  On Saturday, December 15th from 12pm – 6pm, Main Street will be alive with Christmas shopping, music, food and beverages (some 21+) and pure Fort Mill fun.  Our Main Street merchants are ready to welcome you into their unique shops & restaurants and local artisans will be displaying their goods along Main Street.
December 8 | 10am-5pm | Fort Mill History Museum Historic Home Tour
We're opening up five historic locations this holiday season for a unique experience. Fort Mill's history is vibrant and we want to share these magnificent stories with YOU, our community!
The tour includes the Founder's House, Garrison House, Smith House, Unity Church, and Mack Train Car. The White Homestead including a tour with Ms. Anne Springs Close herself is an additional add-on.
Please note this is a drop-in tour with sites open from 10am-5pm. Sites may be visited in any order on your own schedule. Specific tour times for the White Homestead only available upon registration.
Tours fill quickly!! Tickets are non-refundable. Register at FMHM.org.Driving and parking instructions will be emailed to purchaser by December 1st.
ChristmasVille: A Christmas Wish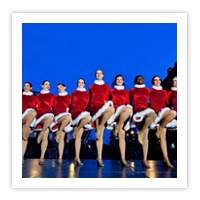 November 29 – December 2 | Old Town Rock Hill, Rock Hill, SC | 803.329.8756
Once again, Old Town Rock Hill will come alive as a charming, picturesque holiday village and outdoor art festival. The 12th annual ChristmasVille will take place November 30 – December 3, 2017. This award-winning festival has over 70 events including horse drawn carriage rides, historic tours, strolling Dickens carolers, art, theater, dance, music, a gingerbread house contest, multiple Santa activities, and a REAL ice skating rink! We hope to see you at ChristmasVille!
Event times and locations will vary throughout the four-day festival. Most events will be held at locations in Old Town Rock Hill.
November 30th | 6:30| Old Town Rock Hill | City of Rock Hill Christmas Parade
The City of Rock Hill Christmas parade, "Light the Night," is one of only a few lighted nighttime parades within South Carolina. The parade will once again feature both homemade and commercial floats, local high school bands, mascots, businesses, walking units, and (of course) Santa Claus, passing through the streets of Old Town during the ChristmasVille Festival.
Christmas in Clover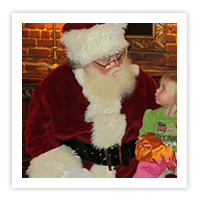 It's beginning to look a lot like Christmas in Clover, SC! Pipes, Drums, Santa!
November 30 |4 – 7pm | 103 N. Main (Larne Bldg.) | Merry Market
Show some Clover love and jump start your holiday shopping with our hand selected vendors at the Larne Building.
December 2 | 3pm | Main St. | Annual Clover Christmas Parade, "Highland Parade"
Join us on Main Street in Downtown Clover for a traditional Christmas treat. Contact the Greater Clover Chamber of Commerce for more details.
December 8-9 | 3-7pm| Clover Women's Club Tour of Homes | 120 Gallery
Join the Clover Women's Club for their Tour of Homes at 120 Bethel Street from 3 to 7 for two evenings. The event will feature art, locally crafted chocolate, and holiday refreshments. Tickets are $15 in advance.
Christmas in Olde York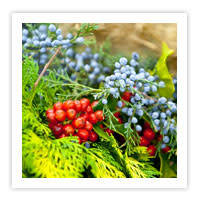 It's Christmas in Olde York. Don't miss out on any of these fun holiday events.
November 30th | 6-9pm | Congress Street | Christmas Tree Lighting, Parade & Christmas Village 
Hosted by the Greater York Chamber of Commerce, the 2018 Downtown York Christmas Parade begins at 6pm on November 30th and winds its way from the south end to the north end of Congress Street.
The parade highlights school bands, local businesses, youth groups, classic cars, dance groups, dignitaries and more.  The lighting of the tree then kicks off at  7pm. Carriage rides and extended hours for businesses will continue into the evening.
December 8| Breakfast with Santa & Downtown Christmas Village
Don't miss Christmas in Olde York with Breakfast with Sant. It will kick off from 8-10am at the York Recreation Center. Prices are $5 in advance and $6 at the door. Then from 4-8 Downtown York will transform into a Christmas Village for the Sip-N-Shop. Downtown businesses will remain open for a holiday market and treats.
 December 8 – 9 | 3 – 7pm | Downtown York | Holiday Tour of Historic Homes & Sites
Tickets can be purchased in advance and during the tour for $15 each at the Greater York Chamber of Commerce, located at 23 East Liberty Street, York, SC 29745.
December 18 | 6:15pm | Sylvia Theater 
 Step back in time into the Sylvia Theater for a free showing of a Christmas Movie. This will be a great event for the whole family, so don't miss this special screening!
December 22| Christmas Cookie Decorating Classes & Holiday Readings
On The Rise Bakery is holding two Christmas Cookie Decorating Classes to get your cookies all ready for Santa. The classes will run at 11am and 4pm and you must pre-register to enter the class. After the classes, classic holiday books will be read at Jasmine's Cafe and The Divine Horse.
Christmas Candlelight Tours at Historic Brattonsville
December 1 & 8 / 3 – 9pm / 1444 Brattonsville Rd., McConnells, SC / 803.684.2327
Christmas Candlelight Tours highlight the origins of the Carolina Piedmont holiday traditions.
Historic Brattonsville opens its doors for the annual Christmas Candlelight Tours. Historically dressed interpreters portray how the holidays were celebrated in the Carolina Piedmont during the 18th and 19th centuries.
Christmas Candlelight Tours feature visits from Father Christmas, live music of the era and hands-on activities for all ages. A variety of historic demonstrations will be ongoing throughout the site. Relax around the campfire and enjoy a warm beverage.
Hearty food prepared by the Friends of Brattonsville will be available for purchase. Sutlers will be selling period-style goods that'll make interesting holiday gifts. Historic Brattonsville' s Gift Shop will be well-stocked with seasonal items and locally made goods.
Special Information: Historic Brattonsville will be closed the day of the events until 3 p.m. Brattonsville Road will be closed from 2:30-9:30 p.m. Please look for and follow detour signs.
Admission: Adult $8; Senior $7; & CHM members Free
Christmas by the Lake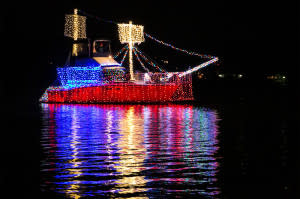 December 15 | 5:30 – 7:30pm | Buster Boyd Bridge (Lawn by T-Bones), Lake Wylie, SC | 803.831.2827
 Season's Greetings from Lake Wylie!
 Christmas by the Lake | 5-7:30pm
Warming huts with hot cocoa and cider. There will also be a live nativity scene with Christmas music, and let's not forget a visit from Santa!
The Lake Wylie boat Parade | 6:30pm
Then, boaters trim their vessels with lights and holiday décor and parade through the area around the Buster Boyd Bridge.
Christmas in Hickory Grove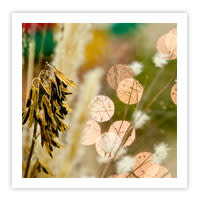 Welcome to Christmas in Hickory Grove!
December 1 | 3:00pm| Main Street
Join Hickory Grove for their Christmas Parade down Main Street. The parade will start right at 3pm and feature lots of fun for the whole family!
Christmas in Olde Sharon

December 14 / 6 – 9pm / Woodlawn and York Street, Sharon, SC / 803.927.1927
Stroll the streets of Sharon and enjoy the luminaries, lights, decorations, music, tours and food.  Visit the many attractions sure to please kids of all ages.
Event highlights include:
Museum of Western York County | 3716 Woodlawn Street
Collection features the life styles of York County citizens from Pre-Revolutionary period to 20th Learn how people lived, worked, and played during the years our nation was growing. Live music and light refreshments will be provided.
Sharon Volunteer Fire Department | 3336 York Street
Pizza or Soup supper with coffee & hot chocolate, vendors selling holiday gifts
Santa arrives by fire truck @ 7pm for photos
Palmetto Lodge 289 | 3343 York Street
Open House and Holiday refreshments
The Sharon Grill | 3718 York Street
Home of York County's best burger
Free cookies & hot chocolate
Dosters Farm Fresh Market | 3718 York Street
Christmas refreshments, coffee, and hot chocolate, while you enjoy shopping and listening to many local church choirs, praise bands, and carolerers!  Also enjoying walking around the grounds looking at the Christmas lights.  12 flavor of Hersheys ice cream.
Neck of the Woods | 3721 York Street
Unique wares for your home
Winn Express | 3600 York Street
Pizza, wings and Asian specialties
Brownie's Sales | 3864 York Street
Open House, Holiday refreshments and Christmas music
For more information, please call the Town of Sharon at 803.927.1927.