Holiday Events 
Winter Wonderland Holiday Market

2573 Lake Haigler Drive, Fort Mill, SC 29715
December 4th from 8:00 AM - 1:00 PM
Bring in the holiday season by stopping by our Winter Wonderland Holiday Market. Much like the Fall Market, we will be featuring local artists and vendors. Free for members, non-members pay day-use fee (may use online ticket system again) $5 special event parking fee in place.
Tega Cay Christmas Tree Lighting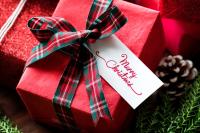 The Shore Club's Glennon Banquet Center
15083 Molokai Dr., Tega Cay, SC 29708
 December 4th at 6:00 PM
The night begins at the pavilion with special performances from the TCES and FMHS Choirs. Then we will welcome Santa Claus as he arrives on the Tega Cay Fire Truck to light the City's Christmas Tree. Following the ceremony, Christmas Carols & Santa Letter Writing Stations will be held in the lower level of the Glennon Community Center. Cookies and hot chocolate will be served.
Fort Mill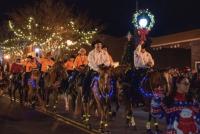 Tom Hall and Unity Street, traveling through Main Street and North White Street in Historic Downtown Fort Mill and exiting at Walter Elisha Park.
December 4th at 11:00 AM
Join the Town of Fort Mill for its annual Christmas Parade, a joyful collection of bands, floats, dancing, go-carts, singing, and more designed to ring in the holiday cheer! Find your spot along the parade route to view all the sights and sounds of the holidays!
ChristmasVille: It Takes a Village

Main Street, Rock Hill, SC
December 4th - 24th
Once again, Old Town Rock Hill will come alive as a charming, picturesque holiday village and outdoor art festival. This award-winning festival has over 70 events including horse-drawn carriage rides, historic tours, strolling Dickens carolers, art, theater, dance, music, a gingerbread house contest, multiple Santa activities, and a REAL ice skating rink! We hope to see you at Christmasville!
Clover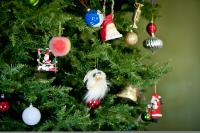 Highway 321, Clover, SC 29710
December 5th at 3:00 PM
Join Santa and Mrs. Claus on December 5, 2021, for the 51st Annual Clover Christmas Parade in downtown Clover, SC. This year's theme: It's A Wonderful Life! We will also have food trucks from noon - 5:00 in the Boyd Tire parking lot. Bring your family for lunch, snacks, or dinner!
York

N. Congress St, York, SC
December 3rd at 4:00 PM
Join us for York's Greatest Show - 82nd Annual Christmas Parade and Tree Lighting. This year's event will have live entertainment and feature local businesses, citizens, and more. The event starts at 4:00 PM with food trucks and live stage performances. The parade activities will kick off at 6 PM with some big surprises and end with a lighted horse brigade bringing Santa Claus down the street for the Children of the City of York. You will not want to miss York's Greatest Show.
The Yorkville Historical Society will be hosting its annual Christmas tour of homes and sites in the beautiful Historic District of York, SC. This favorite holiday tradition showcases private homes, a church, and a business, lovingly decorated for the holidays.
Christmas Candlelight Tours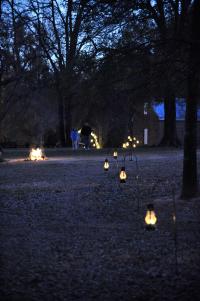 1444 Brattonsville Road, McConnells, SC 29726
December 4th &11th from 3:00 PM - 9:00 PM
Father Christmas welcomes you to Historic Brattonsville where holiday traditions from the 18th and 19th centuries come to life. Come dance along with historically-dressed interpreters to festive fiddle music of the era. Gather around the kitchen table and watch historical cooking over open hearths. Try your hand at candle dipping and other hands-on activities.
 
Christmas by the Lake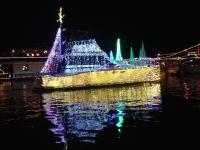 3990 Charlotte Hwy, Lake Wylie, SC 29710
December 11th from 6:30 PM - 7:30 PM
A festive display of decorated boats gather at Papa Doc's Shore Club then the parade is around the area of Lake Wylie.
(weather conditions, lake level, and safety considerations determine the exact route evening of parade.)