It's no secret that York County is booming with new businesses, restaurants, and attractions. With all of the rapid growth and development, it can be hard to keep up! Luckily, we've compiled a running list of recent and upcoming openings in York County organized by category.
Retail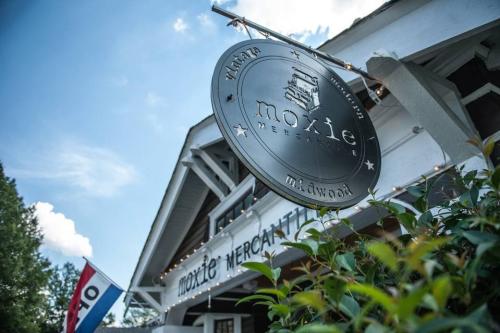 Moxie Mercantile is a unique lifestyle boutique located in Historic Plaza Midwood in Charlotte, NC, and Davidson, NC. Moxie aims to bring a sophisticated blend of home and personal accessories to Queen City. The fourth Moxie Mercantile will open at 219 Main Street in Fort Mill. It's a space with a long retail past, most recently in antiques and furnishings.
Eats & Drinks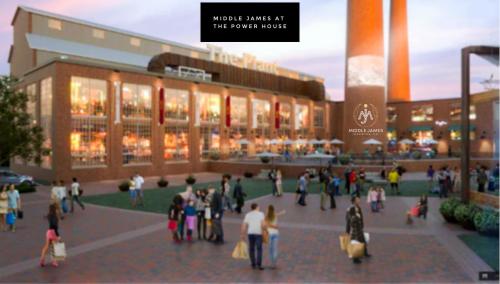 The Power House — part of Rock Hill's University Center — has landed Middle James Brewing Co. The Pineville brewery will open its second location — and its first in South Carolina. They plan to be open by the end of 2022.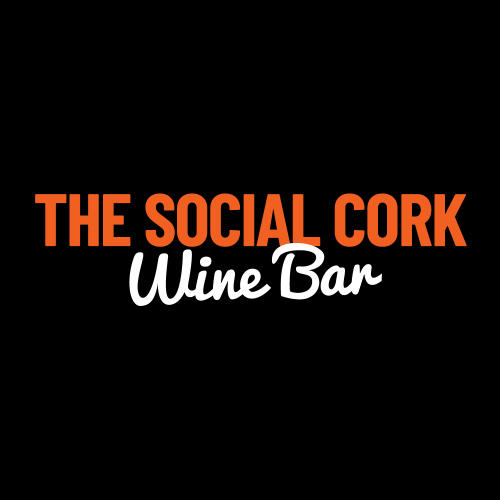 Located at 887 Gold Hill Road in Fort Mill, The Social Cork Wine Bar will combine some of the best artisanal wines from around the world with local favorites in an upscale yet unpretentious environment. Their wine bar will be a destination for people looking to enjoy wine, flights, and small bites. They are slated to be open in the spring of 2022.
Little York Brewing
A native of the Carolinas himself, brewer/owner RJ Manoni brings decades of homebrewing experience with him and a connection to the area that helps to establish a sense of place that is rare in this era of transplants and migration. Little York's location is currently TBD. 
Off the Tracks Brewing will be operated by the founders of Amor Artis Brewing. The new concept will offer traditional brewpub food as well as hand-crafted pizzas. They will focus on locally sourced ingredients while producing a wide array of beers for every beer drinker's palate.
Hobo's has been a staple of downtown Fort Mill since 2015. Known for its delicious burgers, hand-spun milkshakes, and a large selection of craft beers from around the Carolinas, the 2nd location will make a great addition to Rock Hill.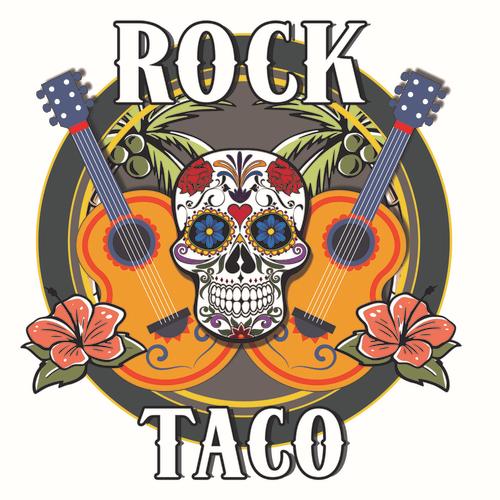 From the owner and chef of Burgers and Barley, Rock Taco is bringing something fresh, exciting, and food-forward to Main Street in Rock Hill. Their menu will feature the perfect combination of traditional and street food with an extensive and curated Tequila selection. You can also expect a vibrant ambiance bursting with color including custom art along the walls. Rock Taco will be a great addition to Downtown Rock Hill and they're hoping to be open in early 2022.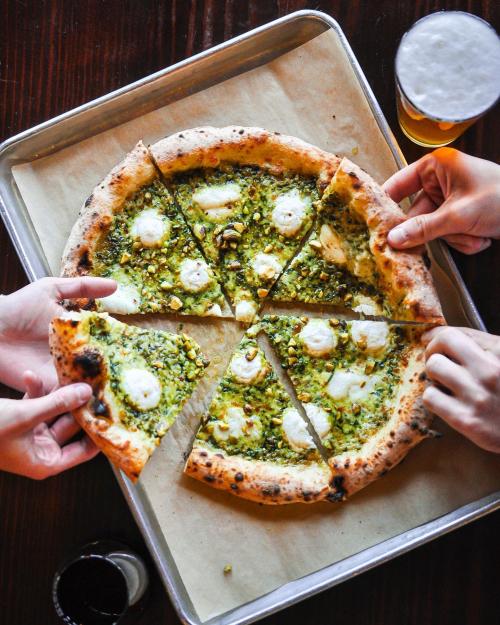 NOW OPEN: Inizio Pizza Napoletana will take the corner space at Hwy 160 and Brayden Parkway in Fort Mill. The Charlotte-area company has three other locations, but this will be the first one in South Carolina.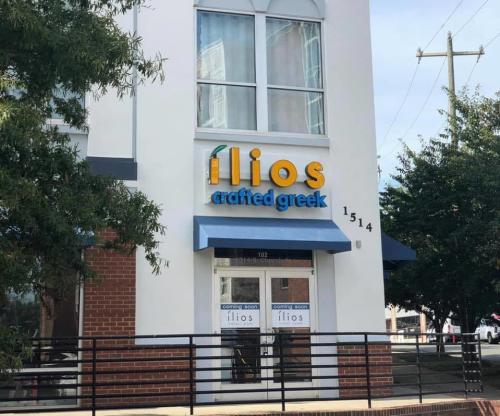 Ilios Crafted Greek is a fast-causal concept giving the offering of fast food, but fresh and healthy. This will be the second location for Ilios, but the first in South Carolina. Ilios Crafted Greek will be planting roots in Baxter Town Center in early 2022.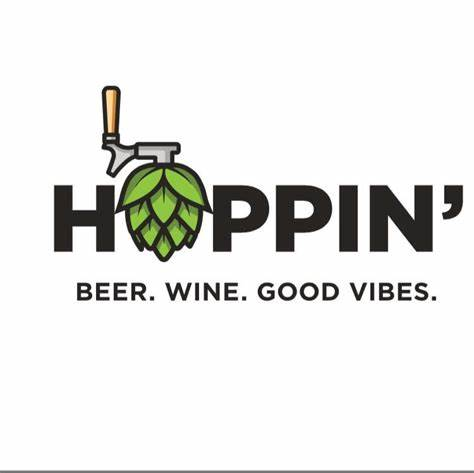 The Cotton Warehouse along Dave Lyle Blvd is being transformed from an old textile mill structure to a new bar concept called Hoppin'! This will be the third location of the self-pour beer and wine taproom. Hoppin' is looking forward to a summer of 2022 opening!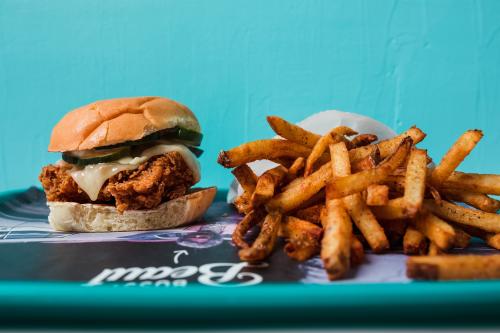 Bossy Beulah's Chicken Shak is a Charlotte chicken sandwich and wing restaurant that will be going into the former Coleman's Garage site at 314 N White Street in Fort Mill. This will be their 2nd location, but the first in South Carolina. They are aiming to be open in 2022.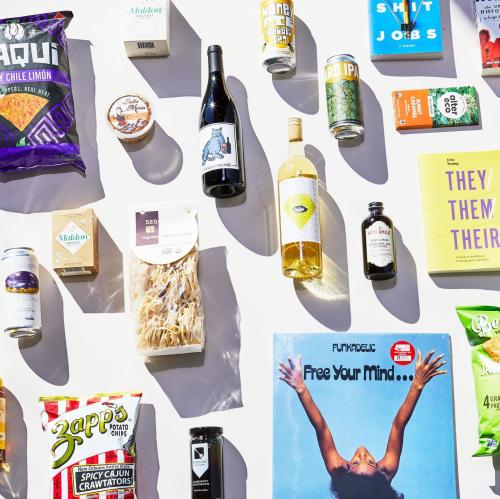 Tip Top Daily Market strives to be your place for all the things that brighten your days! Curated with curiosity and joy, Tip Top Daily Market partners with local artisans to bring the best provisions available. Tip Top is planning on opening on Main Street in Fort Mill in early 2022!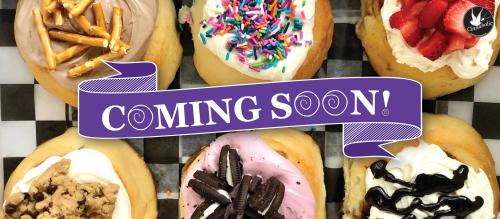 Award-winning gourmet cinnamon rolls as seen on ABC's hit show SHARK TANK! Their products are 100% vegan, dairy & lactose-free, egg-free, and cholesterol-free. Coming soon to 1177 Stonecrest Blvd Suite 104 in Tega Cay!
TWF Burgers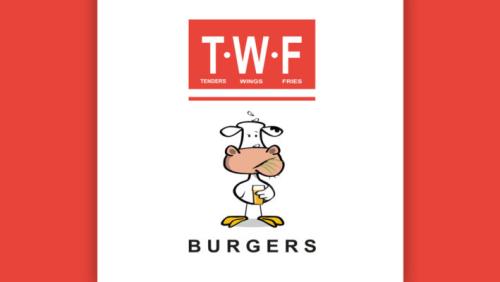 TWF Burgers is a new restaurant concept by James Rivenbark, who is also the co-founder of Blue Smokehouse in Fort Mill. The property is located 887 Gold Hill Road in Fort Mill and is expected to be open in early 2022. 
Knowledge Perk - Fort Mill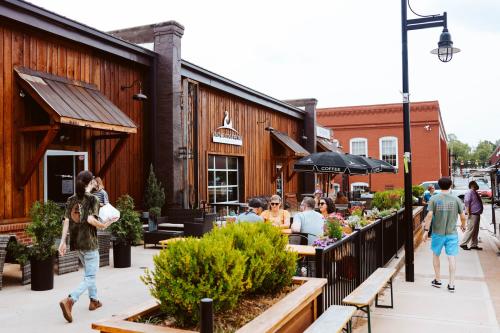 The Rock Hill staple is expanding to Fort Mill! Knowledge Perk will be going into the former Mister Chang's Coffee House located at 901 Crossroads Plaza.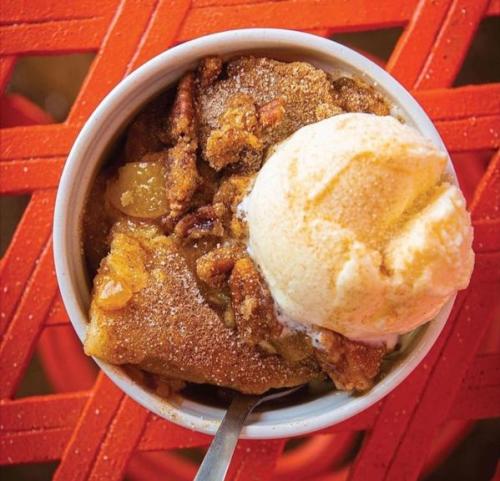 The Peach Cobbler Factory is coming to Rock Hill and Fort Mill! The company offers a family-style dessert shop with old-fashioned cobbler, cinnamon rolls and banana pudding and peachy tea, and cold brew coffee.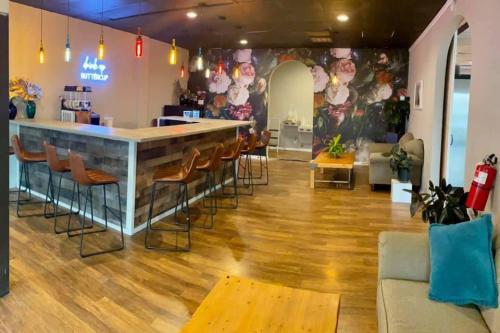 The Flower Bar is coming to Main Street in Fort Mill! The Flower Bar is a fully interactive floral design studio and wine bar that will be located at 221 Main Street. They plan on hosting a slew of events including workshops, private parties, and more!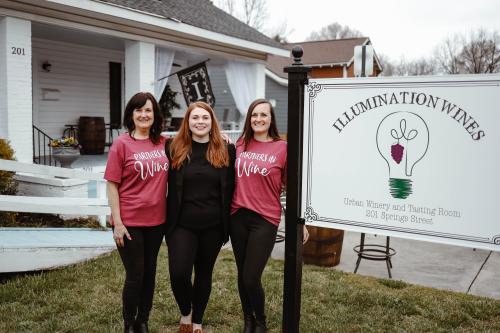 Illumination Wines is a soon-to-be urban winery and tasting room coming to the downtown Fort Mill area. They will offer a variety of wine, beer, and wine flights that pair perfectly with Brie's Boards' in-house charcuterie menu. They are a family-owned, women-owned business that is looking forward to introducing great wine and charcuterie in a relaxing atmosphere with an old-world twist. Stay tuned for grand opening dates!
Draco Dega
This bodega concept with a twist will be making its way to Main Street! This much-needed small grocery store will offer convenience items to the downtown Rock Hill area.
Art & History
The Catawba Cultural Center has been under renovation since 2020 and when it reopens in 2022 visitors can expect:
- A fully renovated Trading Post featuring work by Catawba artists and other Native artists
- New exhibitions including children's exhibits, digital exhibits, and an audio tour
- Renovated bathrooms, doorways, and floors to provide improved safety, access, and public health.
Development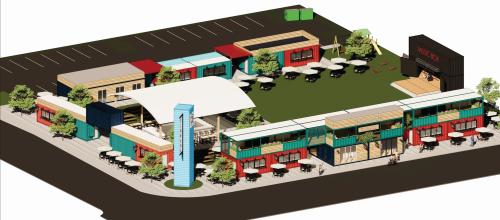 Cultivate Rock Hill will be a new development for local entrepreneurs. The community center will consist of 23 restaurants and retail shops, an open-air amphitheater, an outdoor bar, and plenty of opportunities to succeed while offering affordable lease arrangements for entrepreneurs. The community center will be open to the public every day and offer an opportunity for our citizens to support local start-ups.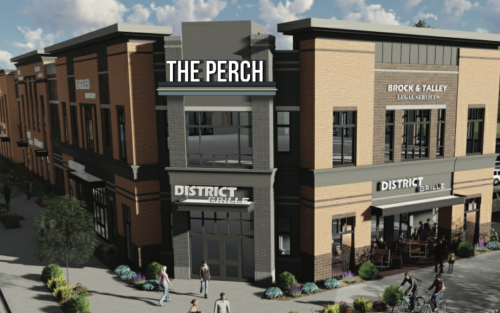 The Perch will be located on the corner of Cherry Rd and Oakland Ave next to Winthrop University and will consist of a mixture of restaurant, retail, and office space. The development will also feature an artificial turf outdoor games area with traditional lawn games and the ability to host live music and other exciting events.
Parks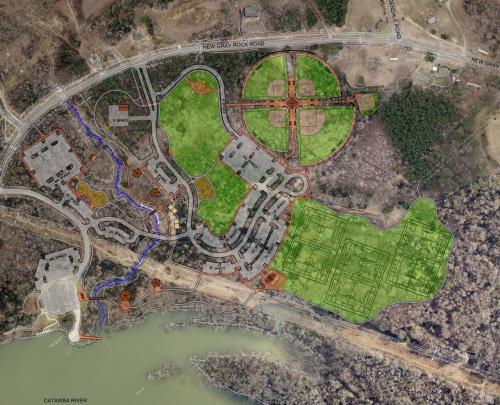 Catawba Park is a new multi-use park and sports complex for people of all ages to enjoy. Located on New Grey Rock Rd, Catawba Park is planned as a 62-acre park on the shores of the Catawba River, including a boat launch just below the Lake Wylie dam, which has become a popular paddle sports launch for the region.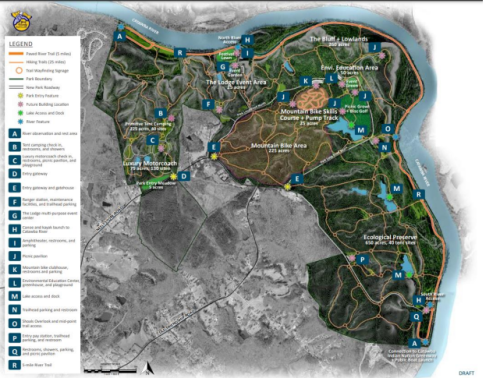 York County is proud to announce the name of the upcoming premier park on the Catawba River. 1,900 acres of beautiful woods, fields, and ponds along a bend in the river will become a one-of-a-kind, nature-based park. The development will focus on preserving the natural environment while opening it up for recreation and enjoyment.