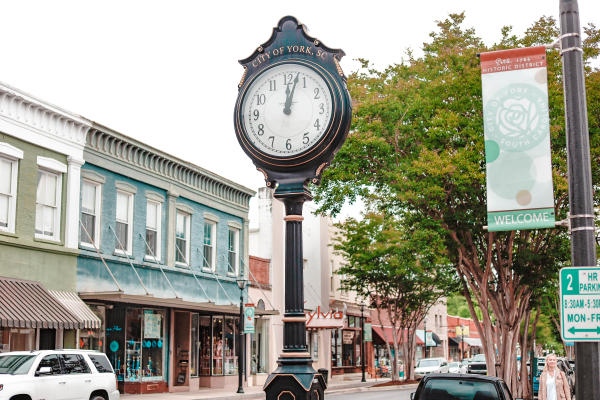 Nestled in the rolling hills of upstate South Carolina, York is a charming town that offers something for everyone. Whether you're a foodie, a nature lover, or just looking for a fun day out with the family, York is the perfect destination for a day trip from Charlotte, North Carolina.
First on the agenda is a visit to Rainbow Donuts. This small, family-owned shop is known for its delicious, made-from-scratch donuts in a variety of flavors, from classic glazed to fun and creative options like maple bacon, Fruity Pebbles, and my personal favorite the apple fritter. The bright and cheerful decor of the shop is just as inviting as the donuts themselves, with rainbow-colored walls and quirky decor that will put a smile on your face. Be sure to arrive early, as the donuts tend to sell out quickly, and don't forget to snap a few pictures for your Instagram feed!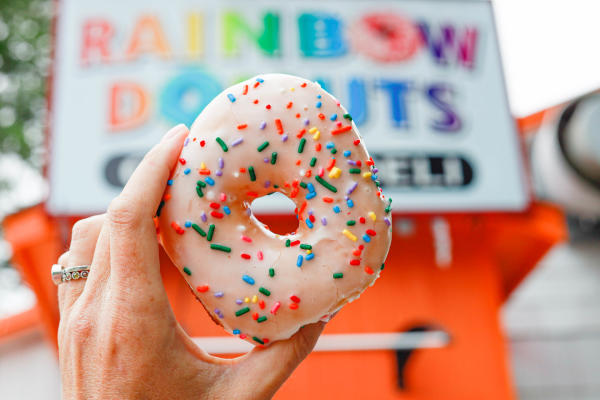 Next up is a visit to Bush-N-Vine Farm. For more than 150 years, this family-owned farm has been a beloved fixture in the York community and is a must-see destination for anyone interested in farm-to-table cuisine or seeking a taste of rural life. The farm boasts a range of seasonal activities, from summer's strawberry, peach, and blueberry picking to autumn's pumpkin patches. Visitors can also peruse the farm store, stocked with fresh produce and other local goods, or savor a picnic on the picturesque grounds. As a unique feature, Bush-n-Vine partially occupies an airstrip, providing an exciting opportunity to watch the planes land. Additionally, kids will delight in the playground, featuring a sandbox, swings, playhouse, and tube slide. Don't forget to check the farm's website for current hours of operation and offerings.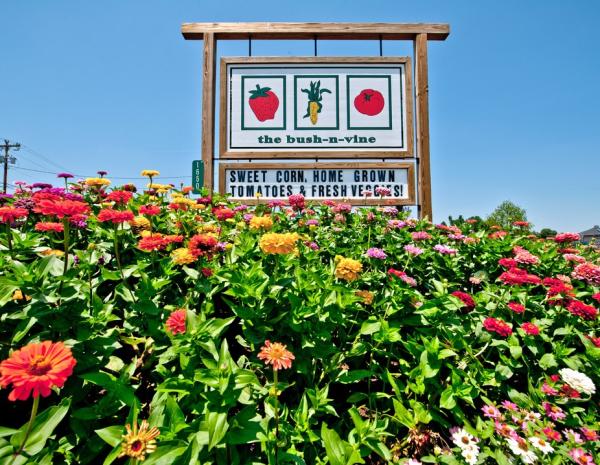 The next stop is the Garden Cafe for lunch. This place is seriously charming and has both indoor and outdoor seating surrounded by beautiful plants and flowers. They've got all kinds of tasty farm-to-table dishes on the menu, including plenty of options for vegetarians and folks who are gluten-free. Just a heads up though, they sometimes close for weddings or other events, so make sure to peep their website for the latest hours.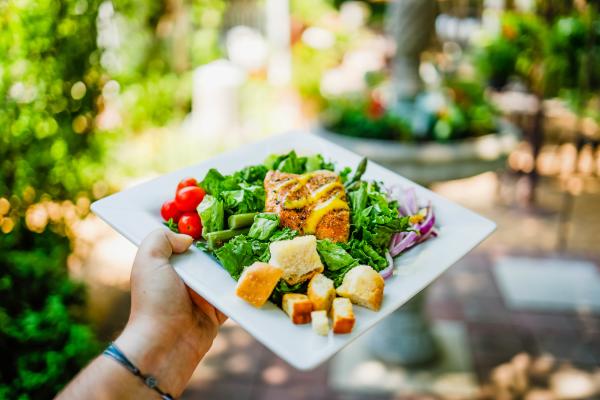 After a morning of indulging in donuts, farm-fresh produce, and lunch, it's time to burn off some calories with a visit to City Park. This 68-acre park is a favorite among locals and visitors alike and offers something for everyone, from playgrounds and sports fields to hiking trails and picnic areas. Kids will love the splash pad, while adults can enjoy a peaceful walk through the park's wooded trails. Be sure to bring plenty of water and sunscreen, as the South Carolina sun can be intense during the summer months.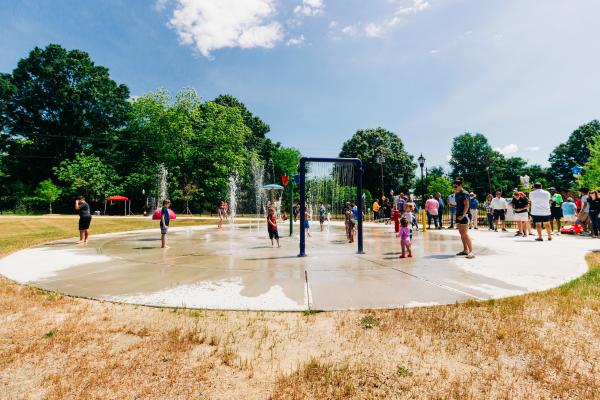 Photo by Jessica Turner
Last but not least is a visit to Yorkville Marketplace. This eclectic indoor market is home to a variety of vendors selling everything from handmade crafts and vintage clothing to artisanal foods and craft beer. Visitors can browse the stalls at their leisure, sampling local products and chatting with friendly vendors. Don't miss the opportunity to try a flight of beer at the market's onsite taphouse, or to pick up a unique souvenir to remind you of your day in York.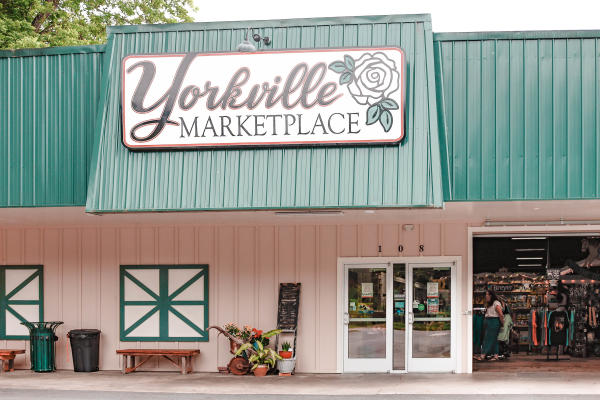 In conclusion, a day trip to York, SC is a perfect way to experience the best of small-town Southern charm. From delicious donuts to farm-fresh produce, and serene parks to eclectic markets, York offers something for everyone. So why not grab your family or a few friends and spend a day exploring this hidden gem of the South? Check out a visual recap here.