We're excited to introduce you to one of the hottest new restaurants to hit York County - bringing approachable high-end dining to Lake Wylie. Behind Chef's Kitchen's masterfully beautiful dishes is one of Charlotte's go-to caterers - Chef Anthony Smith. Let's get to know Chef Anthony's rise to the top and his latest creation - Chef's Kitchen! 
Let's Meet Chef Anthony Smith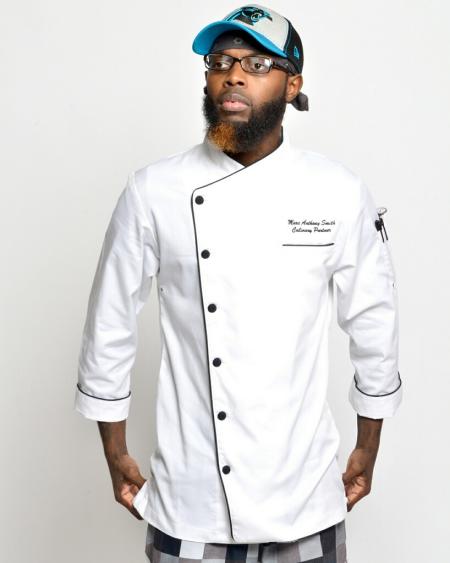 Photo
courtesy of Anthony Smith     
Originally from Chicago, Chef Anthony began casually cooking around the age of 15 for family gatherings. At 18, he started working for Bank of America Corporate washing dishes. After putting in long hours and proving his dedication, he worked his way up to Sous Chef. At the time, becoming a chef wasn't exactly what he had in mind when it came career choice. In fact, Chef Anthony once dreamed of becoming a rap performer or NBA player. Now that Anthony is where he is today, he credits his former boss for inspiring him to get into the restaurant business.
"What you put out on the plate is a representation of yourself." -Chef Anthony
Chef Anthony strives to provide an unforgettable experience. He focuses on the finest, freshest ingredients and certainly does not skimp on plate presentation. When it comes to delectable presentation, he aims for perfection and does not settle for less - sometimes taking one or two months before it's ready to present. 
From Concept to Reality - Chef's Kitchen is Born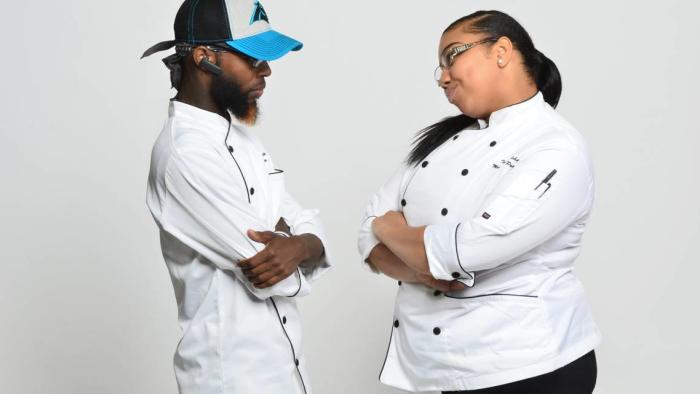 Photo
courtesy of Anthony Smith   
Chef's Kitchen was originally a meal prep concept, vision eventually evolved into catering, private dining, and now a restaurant. When Covid-19 hit, it nearly destroyed the catering industry.
Thankfully, Chef Anthony Smith and business partner Taylor Bishop acted fast - looking for more space to expand their catering business. When they happened to come across their current location, they figured it would be the perfect opportunity to open a restaurant to help keep them afloat during Covid-19.  The silver lining? The pandemic has actually given them time to focus on the restaurant and diversify their portfolio.  So far, they have been extremely successful as they've gained a lineup of regulars and have been warmly welcomed by the community.  Keep an eye out for future expansion plans across the Charlotte region. 
As a notable chef in the Charlotte area, Chef Anthony acknowledges that being a restaurant owner, along with being a black chef doesn't come without hardships. "Being black in the restaurant industry in general is a hurdle," says Smith.
Rising through the ranks Chef Anthony states he was once looked over for his lack of formal education but is now excited to share his talents not just in the catering world, but with the York County community.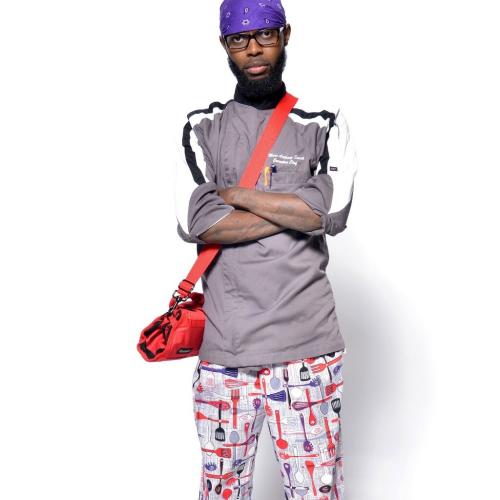 Photo courtesy of Anthony Smith 
Time to Make a Reservation! 
Ready to visit? Chef's Kitchen features an upscale fusion menu of Southern favorites with an Italian flare. Find them at 5301 Hwy 557, Clover, SC.
We loved their food so much, we put them on the 2021 YoCo Taste Trail! Just download the free Visit York County, SC app, then visit Chef's Kitchen to check-in digitally on the app. If you're headed to eat, make sure and grab a reservation here. 
Looking for more black-owned restaurants? Find our list here.