It's no secret that York County is booming with new businesses, restaurants and attractions. With all of the rapid growth and development, it can be hard to keep up! Thankfully, we have started a running list of upcoming openings in York County organized by category.
Breweries:
We teamed up with craft beer guru & writer Aaron Gore to get the inside scoop on upcoming breweries in the area!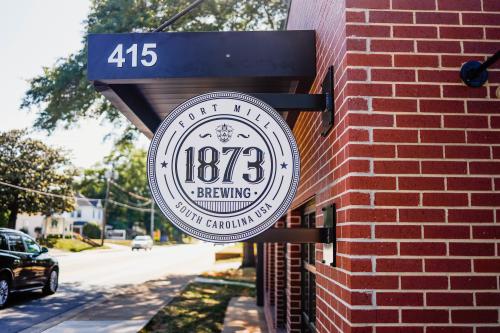 The craft beer industry owes much to the existence of homebrewing clubs, which often act as incubators of sorts for the next generation of commercial brewers and brewery owners. York County's local club, the Upper Palmetto Zymurgy Society (UPZS), has been a critical piece of the area's beer culture since 2016, teaching and promoting the art of making beer across the region. This makes it even more exciting that long-time member Scott Coffey, alongside co-owners Brad Rice and Chris LaRocque, will be opening 1873 Brewing on May 20th, 2021. With community connections both inside and outside of the beer industry, they hope to act as an anchor and a gathering place for the area, in line with their slogan "Local Beer Brewed by Local Guys."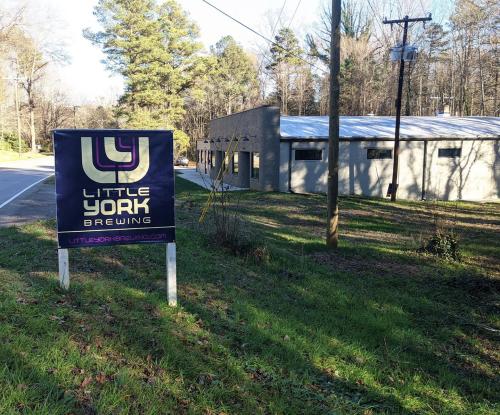 Craft beer has always prided itself on its community focus. However, it too often can become exclusionary, locking new drinkers out with an ever-expanding list of beer styles, trendy producers, and self-referential culture. For RJ and Dre Manoni, owners of the upcoming Little York Brewing in Fort Mill, their aim was instead to embrace their role as being a part of their local area, rather than above or outside of it. Focusing on being a communal "third place", brewer RJ wants his beer to be accessible and familiar to the people in the neighborhood, tailored more for good company and post-work drinks than for Instagram and bottle shares. A native of the Carolinas himself, he brings decades of homebrewing experience with him, but also a connection to the area that helps to establish a sense of place that is rare in this era of transplants and migration. Construction is ongoing, but Little York is aiming at opening this summer at 1029 Spratt Suite B in Fort Mill.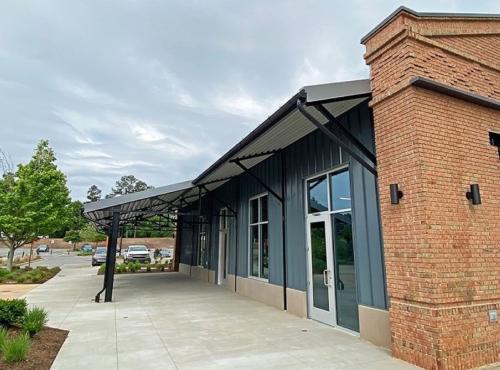 After spending years homebrewing and touring breweries around the country, Jason and Leah Tellier decided they wanted to take a tap room experience to the next level. With less than 100 breweries in South Carolina, the husband-wife duo decided to plant roots in Fort Mill, SC in the iconic Kinglsey Town Center. Drawing on Leah's experience from years in the hospitality industry and their shared enjoyment of classic video games, they realized that combining those things would be a winning formula. With a focus on New England Style IPAs, Sours, Lagers and Hard Seltzers, Replay Brewing will be serving up classic styles people know and enjoy while also aiming for innovation and creativity. Additionally, Leah and Jason aim to position Replay as part of the local community by working with local farmers to pass along their spent grain and by hosting local charity events. They also have plans to offer events to local organizations and clubs such as yoga in the brewery, bike nights and run club! With indoor capacity for over 100 people and a large outdoor patio with tons of free parking, the event opportunities are endless! The brewery is hoping for a September 2021 launch.
Eats & Drinks 
Rock Taco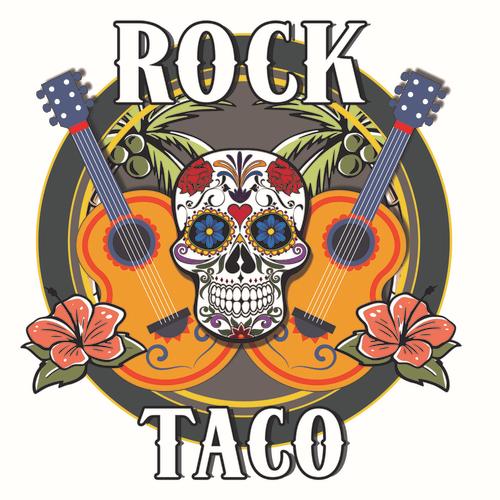 From the owner and chef of Burgers and Barley, Rock Taco is bringing something fresh, exciting and food forward to Main Street in Rock Hill. Their menu will feature the perfect combination of traditional and street food with an extensive and curated Tequila selection. You can also expect a vibrant ambience bursting with color including custom art along the walls. Rock Taco will be a great addition to Downtown Rock Hill and they're hoping to be open by mid-summer.
Old Town Kitchen & Cocktails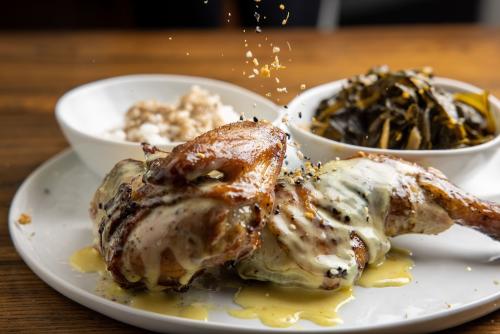 Photo courtesy of
Old Town Kitchen & Cocktails
Old Town Kitchen & Cocktails is slated to open up this summer in Rock Hill. Located in the former White Horse restaurant location, Old Town Kitchen & Cocktails is a new concept from Chef Chris Coleman and team behind The Goodyear House in Charlotte. You can expect a menu focused on local and seasonal ingredients featuring American fare. The bar will feature 16 taps from local and regional breweries, craft cocktails and a curated wine list. 
Sleeping Giant Rum Distillery

Sleeping Giant Distillery will be located at 122 Southern Street in Downtown Rock Hill and plans on offering a variety of premium handcrafted Rum produced in small batches. Family owned and operated, brothers William and Patrick are dedicated to creating a high-quality craft spirit in hopes of showcasing Rock Hill and increasing tourism by being the first distillery in York County since prohibition. Why Rum? They chose a focus on Rum because of its versatile characteristics. As for the future, they plan on offering a few varieties of rum and will most likely venture into a few other spirits later down the road. Sleeping Giant is planning to be open by summer 2021.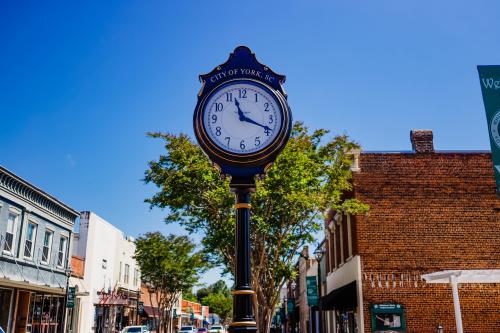 Towne Tavern announced that a fifth location will be added in York at 105 Garner Street in the former Coal Yard space! Towne Tavern is a neighborhood tavern that serves sandwiches, burgers, salads, wings and more! Priding themselves on their family-friendly atmosphere, Towne Tavern will make a great addition to Downtown York.
Chicken Salad Chick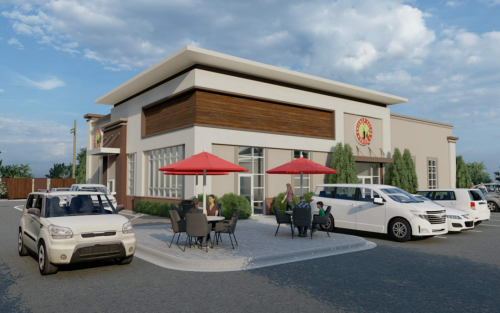 Chicken Salad Chick will be coming to Rock Hill at 760 Herlong Ave in the old NBSC Bank building. This will be Chicken Salad Chick's first location in Rock Hill and the 11th in South Carolina. Chicken Salad Chick is a fast casual restaurant that specializes in different varieties of chicken salad, along with sides like pimento cheese, broccoli and grape salads.
Corks, Cooks, Books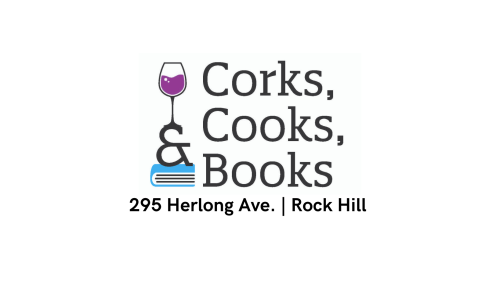 A wine bar & eclectic bookstore & retail shop featuring local artisans & new books from a wide range of publishers. Coming summer 2021!
Development

The Common Market is expanding to Rock Hill! This will be their fourth location, but the first in South Carolina. Deemed the "Uncommon Convenience Store," The Common Market is an alternative and eclectic local gathering place that will offer deli sandwiches, local craft beer, a curated wine list, coffee, and ice cream from Charlotte favorite Two Scoops Creamery! The Common Market is slated to open late summer, but you get an early sneak peek at their next Makers Market on June 12th!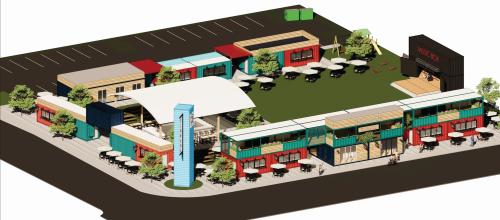 Cultivate Rock Hill will be a new development for local entrepreneurs. The community center will consist of 23 restaurants and retail shops, an open air amphitheater, an outdoor bar and plenty of opportunity to succeed while offering affordable lease arrangements for entrepreneurs. The community center will be open to the public everyday and offer an opportunity for our citizens to support local start-ups. 
Panthers Headquarters

The Carolina Panthers along with York County and the city of Rock Hill have established a partnership that will bring the new Carolina Panthers facility to Rock Hill! The sate of the art facility will be located on a 240-acre site adjacent to I-77 and will include a sports complex as well as retail, dining, entertainment and more. This development will be the first of its kind for Rock Hill and the surrounding communities and is estimated to be complete by 2023.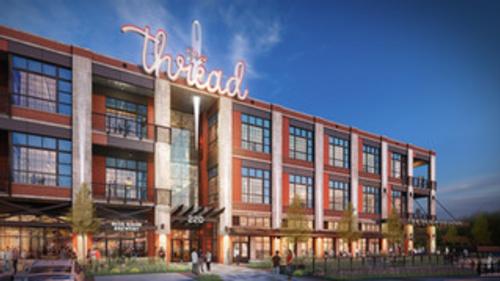 Located in one of the most iconic buildings in York County, The Thread plans to transform 400,000 SF of historic industrial warehouse space in Rock Hill. Their goal? To serve as a creative destination for the community to come together to work, eat, shop and play!
The Perch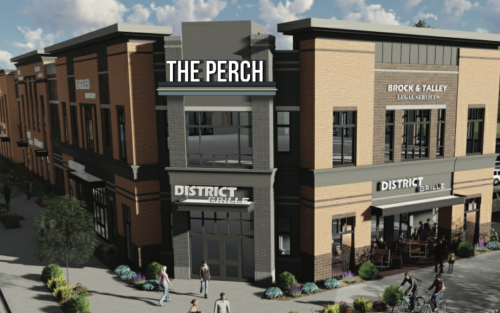 The Warren Norman Company proudly announced the groundbreaking of 'The Perch' which will be located on the corner of Cherry Road and Oakland Avenue next to Winthrop University. The Perch will be a mixture of restaurant, retail, and office users with space available for lease now. The development will also feature an artificial turf outdoor games area with traditional lawn games and the ability to host live music and other exciting events.
Parks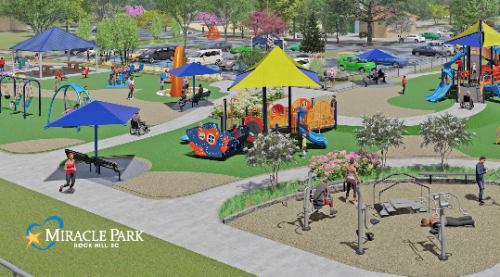 Designed for people of all ages and abilities, Miracle Park will be the first inclusive park in Rock Hill, SC and the first of its kind in the country! It will consist of two miracle fields, one standard field, two multipurpose fields, a state-of-the-art inclusive playground and a retail space dedicated to employing people with different abilities.  Phase 1 of Miracle Park is underway and is expected to be complete by end of Summer 2021. The total timeline is 3-4 years, dependent upon fundraising. Learn more about their fundraising efforts here.