Summer might be coming to an end, but that doesn't mean your travel plans have to! What better way to cap off the end of a season than with a good, old-fashioned road trip to Rock Hill, South Carolina? Located just 30 minutes south of Charlotte, Rock Hill is home to a vibrant arts scene, a burgeoning culinary scene, and a booming sports industry. Not sure where to start? Let us plan your weekend for you!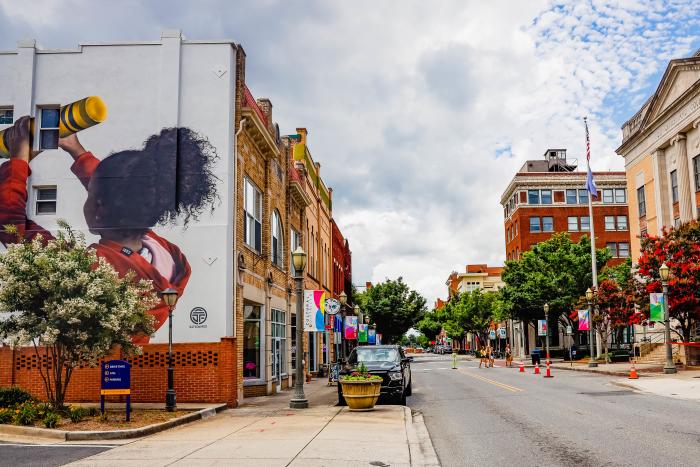 Where to stay: 
Looking to stay close to downtown? Check out the brand new CAMBRiA Hotel Rock Hill or our newly renovated bed & breakfast, East Main Guest House.  Looking for a specific brand? Check out one of our other preferred hotels.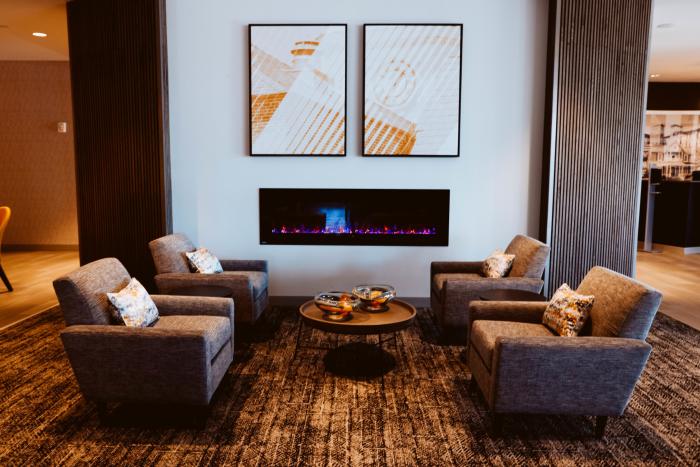 Friday: 
Are you just getting into town? Drop off the bags at the hotel and head out for a night inside Old Town Rock Hill. 
Start with a cocktail at Sky Bar 354, CAMBRiA Hotel's rooftop bar. Make sure you get there by sunset for the perfect picture of your trip! We know you're hungry, so make your way to dinner at Old Town Kitchen and Cocktails. Looking to dine closer to Main Street? Make your way over to Kounter. Sit back and be wowed by Chef Rob Masone as he whips up culinary creations right before your eyes! Don't leave without trying the smoking tuna poke appetizer, it's sure to impress your entire table. Reservations on the weekend are highly encouraged. While you're there, make sure to pop over to the Jail, No Bail Exhibit and learn about the history of the Friendship 9 and the 1961 "Jail, No Bail" sit-in. 
Not ready for the night to end? Just a few doors down and across the street, you'll find Ay Papi! Tacos and Tequila. With a unique and premium bar, this location is perfect for a craft cocktail. We suggest snacking on churros! Now time for some fun, make your way down to Player 1Up, titled a "barcade." For just $5 you can have an unlimited play at their vintage arcade games. From pac-man to pinball, there's sure to be a game you'll fall in love with! 
Looking for craft beer? For the best selections on Main Street, stop by Main Street Bottle Shop or Tattooed Brews! 
Saturday:
Ready for an epic adventure along the Catawba River?
Tube the Catawba River with your own tube on your own time! You can buy tubes from Academy Sports (don't forget one for your cooler!) and rope to connect them, then head down to the water. You can drop in at the Lake Wylie Dam but before you do that, you will need to park one car at Riverwalk Carolinas so that when you "land" you have a ride back up to your car at the Dam.
Floating from the Dam to Riverwalk Carolinas is about 3.5 hours depending on the river that day, so lather up the sunscreen! You will need to paddle every now and then to avoid fallen trees or stumps, so bring your sense of humor and water shoes in case you need to hop out – there's usually one brave soul who does!
Items we recommend bringing: tubes, rope, water shoes, waterproof cover for your phone (Ziploc bag works), drinks, koozies, snacks, waterproof speaker, sunscreen, change of clothes, towels, hat, and friends! 
After your tubing adventure, head to a nearby establishment for some grub or afternoon snacks at Brass Tap for beer lovers, Grapevine for vino friends, or the Pump House if you clean up well after a day on the river.
If you'd rather stay on land, take a stroll along the 2.9 miles of paved Piedmont Medical Center Trail in Riverwalk. With scenic views of the Catawba River the entire way, this walk will likely convince you to visit again soon! 
Ready for dinner? Head back to downtown Rock Hill and make a reservation at The Flipside Restaurant off Caldwell Street. With a charming atmosphere and stellar food, you'll be blown away by these southern classics. Owned by Jon and Amy Fortes, a South Carolina Chef Ambassador, they definitely know their way around a kitchen. Our recommendation? Try the braised short ribs or the shrimp and grits that were featured in USA Today's 10 Best! 
Sunday:
Fuel up for the day with coffee at Knowledge Perk or Jackass Cafe at the Mercantile HQ, or ease into your morning at Amelie's French Café with a pastry or breakfast sandwich! Looking for a big breakfast? Dine-in at Sweet Tea Cafe!
Then, you can immerse yourself in the arts and culture of Rock Hill! Discover The Mural Mile as you explore Downtown Rock Hill or get artsy with a stroll through the Center for the Arts and Gettys Center galleries.
Engage with history and learn about the Civil Rights Movement and the Friendship 9 along Freedom Walkway or take a quick walk to the African American Business District Monument and learn about the district that served the African-American community until the 1970s.
Make your way to the iconic Fountain Park and get lost in the sounds of tranquility as you watch the water move in patterns.
Ready for lunch? Walk or even rent a Comporium bike and head to Legal Remedy Brewing! With food as crafty as their beer, you're guaranteed to find something you'll love on the menu! Or head to Slow Play Brewing and discover the food truck everyone is always talking about, Cibi Cibi! Don't forget to poick up a passport at The Visitor's Center or at any of the participating breweries to get started on the YoCo Brew Trail!
Monday:
Before you pack up and head out, make sure you get a chance to experience the magic at Glencairn Garden. This 11-acre city park is a true hidden gem that started as a backyard garden in 1928. Take a stroll through the mid-century-style fountains while admiring all Mother Nature has to offer.
With the trip almost over, you'll definitely want to grab a few gifts to take back home. Shop till you drop at one of our unique boutiques, including The Mercantile, Overhead Station, Hickory Post, The Gypsy Debutante, Le Sorelle, Chic Boutique, McFadden's Mens Shop, and Rock Hill Pottery.