Looking for a way to soak up the warmer weather? We've put together a list of all the best ways to get outside this spring: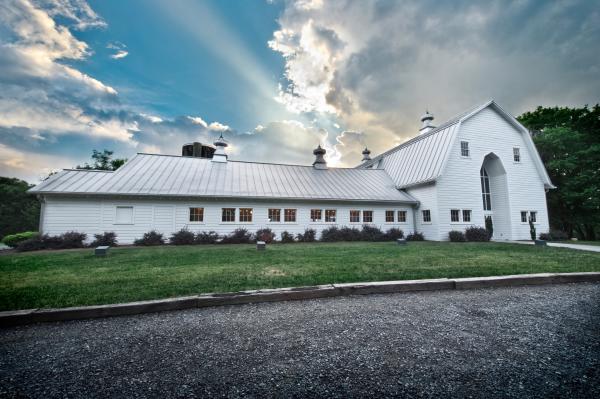 Anne Springs Close Greenway
The Anne Springs Close Greenway offers 2100 acres of beautiful scenery and activities including horseback riding, hiking trails, and live music sessions. The Greenway is open to the public for a small daily fee, but being a member will get you a few perks: special member rates on summer camps, outdoor recreation programs, and special events.
Carowinds
Are you a thrill-seeker? Carowinds has rollercoasters that will make your heart skip a beat! They also have a water park that boasts giant water slides, wave pools, and a 3-acre kid's play area. Carowinds opens for the season on May 22nd. 
Kings Mountain
Kings Mountain National Military Park
Take a hike at Kings Mountain National Military Park and learn about historical sites and people during a self-guided tour.
Kings Mountain State Park
When you're finished exploring the National Military Park, head down the road to the Kings Mountain State Park. Here you can explore miles of paved trails perfect for hiking and two lakes for fishing. There are also campground accommodations available for overnight stays.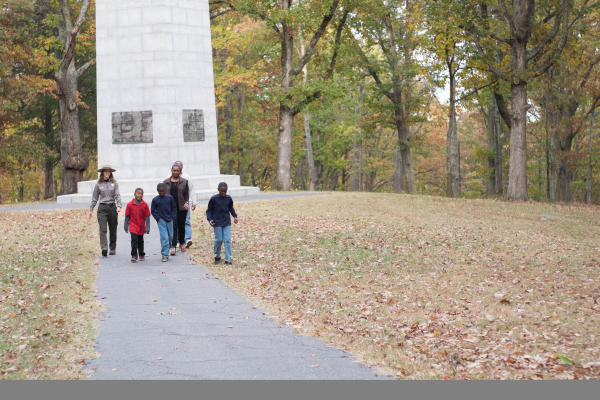 Lake Wylie
Whether you want to relax by going for a boat ride or you're interested in more intense water sports, such as paddle boarding or water-skiing, Lake Wylie is the perfect place to get on the water! Check out The Goatboater for group paddle boarding events, the best paddle routes, and more!
Catawba River
As the weather gets warmer, the Catawba River is the perfect place to soak up some sun. Head down to the river with your tube and float for awhile or grab your paddles and kayak down the river, there's always something fun to do on the Catawba! Check out these tips for how to have the perfect tubing adventure on the Catawba River.
Glencairn Garden
Glencairn Garden started out as a backyard garden in 1928. It later expanded to be 11 acres and features several fountains, short walking trails, and a multitude of flowers. This is the perfect place to have a picnic on a gorgeous spring day!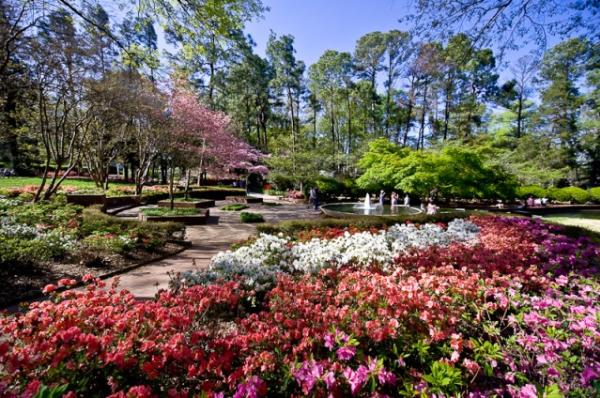 Piedmont Medical Center Trail
The Riverwalk District has loads of outdoor fun for everyone! Bring your bike or take a walk on the Piedmont Medical Center Trail. While you're at the Riverwalk, check out the new amphitheater and the Rock Hill Outdoor Center, which has the Giordana Velodrome, the BMX Supercross Track, and the Rock Hill Criterium Course.
Mr. Putty's Fun Park
If you haven't been to Mr. Putty's yet, you're in for a treat. This outdoor fun park has activities every age will love. With axe-throwing and a bar at the 19th hole for the adults, and a mini-golf course that even your kids will master, you're sure to have a great time here! Check out our blog on 5 Ways to Have Fun at Mr. Putty's.
Local Farms to Visit
You can get a variety of fresh produce from local farms in York County. Many of them offer delicious seasonal fruits and vegetables. Since it's springtime, don't miss out on strawberries and more from these local farms: Bush-N-Vine, Black's Peaches, The Peach Tree Orchard, Penny Family Farm, and Curtin Farm.
You can get ice cream when you visit Bush-N-Vine, Black's Peaches, and The Peach Tree Orchard, but here are some other places throughout York County that you can get the best ice cream.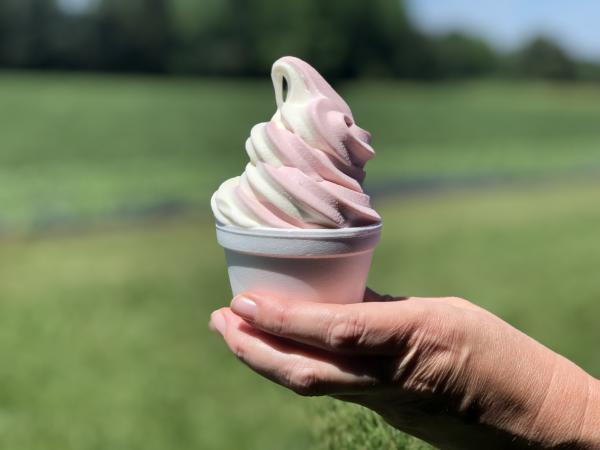 SouthTown Wakepark
SouthTown Wakepark offers two custom lakes so that whether you're a beginner or a pro, you can have the ultimate wakeboarding experience. They also offer beginners lessons if you're new to the world of wakeboarding. They open for the season starting in March!
Take a stroll through Winthrop's campus
Winthrop University's scenic campus has plenty of areas to walk and enjoy the warm weather. Take a stroll down Scholars Walk and relax on the swing benches or stop and smell the flowers when you visit Winthrop's Hardin Gardens. You can also check out student artwork around the campus.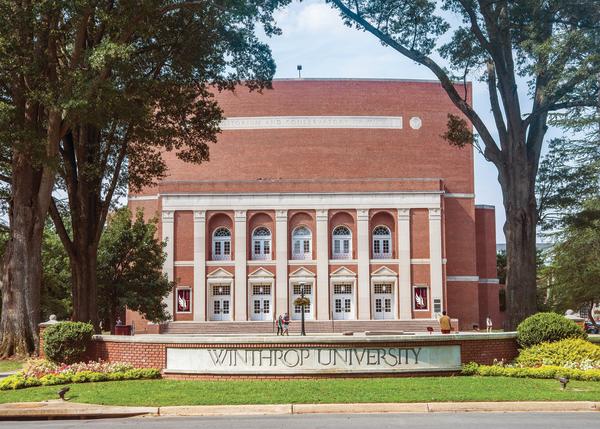 Camp Canaan
Do you want to check out nature from a different perspective? The Canaan Zipline Canopy Tour gives you a bird's eye view. This 3 hour exhilarating adventure starts at the tree tops in a 70ft tower, then zips across the Catawba River a total of 6 times. The Full Zipline Tour includes 9-Ziplines, a suspended bridge, and walking trails through the woods.
Great places to hang out on the patio
Grab your friends and head over to any of the YoCo Brew Trail locations for drinks on the patio!
These restaurants and bars are also great for patio dining: The Pump House, Napa Kingsley, Spice Kingsley, Grapevine (Riverwalk and Baxter Village), Towne Tavern (Rock Hill and Fort Mill), the Garden Cafe, Hoof & Barrel, Papa Doc's Shore Club, Burgers & Barley, Courtney's BBQ, and Main Street Retreat! With so many options to choose from, you may just have to try them all.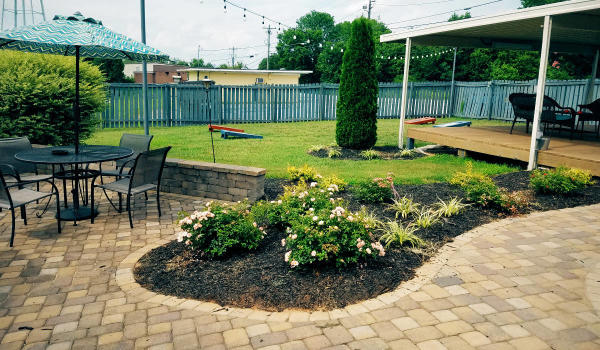 Spring Festivals You Don't Want to Miss
York County has springtime festivals for all ages and interests, for you and your friends, or you and the whole family!
April 15 - 24: For more than 50 years, the Come-See-Me Festival has served as Rock Hill's annual salute to Spring.  Loaded with frogs, live music, food, and fun, this 10-day festival features 80 events and activities for the entire family, culminating with a fireworks extravaganza overlooking Winthrop Lake. While the 2021 festival may look and feel a bit different, we want the community to celebrate Spring in our great city, with your safety in mind! Several of our events have been modified in accordance with CDC and SC Department of Commerce regulations and will be available soon. Check back soon to learn more about our plans for the 2021 Come-See-Me Festival. We look forward to celebrating with you and your family, be sure to tag us in your photos #CSMFestival!
April 23rd - May 1st: The Town of Fort Mill is excited to announce its slate of events for the 2021 South Carolina Strawberry Festival, which kicks off Friday, April 23 and continues through Saturday, May 1. From their annual Strawberry Pageant and golf tournament to new additions such as a 5K race and drive-in movie night, the Town plans to offer the same fun, family-friendly atmosphere as previous years with a socially distanced twist. Though our traditional festival in Walter Y. Elisha Park will not take place this year due to the ongoing COVID-19 pandemic, the town is committed to keeping the spirit of the festival alive through a variety of smaller events.