We know Christmas Parades look a little different this year, but that doesn't mean we can't make the best of it. Here are all the details of every Christmas Parade across York County!
December 6 | 3pm | Main St. | 50th Annual Clover Christmas Parade 
Get excited about the 50th Annual Clover Christmas Parade! Spectators are required to wear a mask if attending. The route will start on Main Street at Columbia Street and then end 1.5 miles later at Huffman Way. Santa is also making a special appearance at the end of the parade! Public traffic will be cut off by 2:30 so make sure and get there early!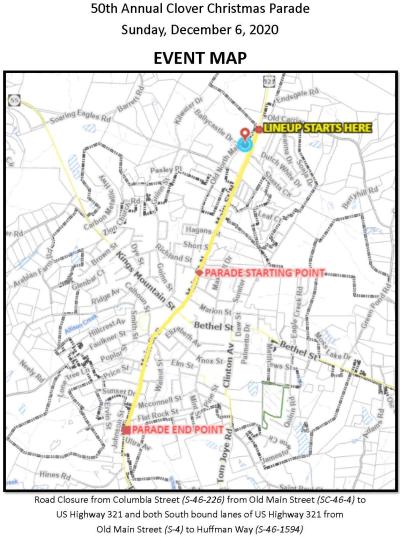 December 4 | 6-9pm | Congress Street | Parade & Christmas Tree Lighting
The 81st Annual Christmas Parade begins December 4, 2020 at 6PM rain or shine. This year Santa is escorted through each of the City's neighborhoods, an approximately 24 Mile Route with a procession of Holiday Cheer. The 24-mile route is a record-setting length for York! A detailed parade route will be provided later in November.
We ask that all residents along the route decorate and light up their homes and yards as they prepare for Santa's arrival. Please practice social distancing along the entire parade route.
Some of our 4-wheeled friends and others from 2019 are back. You might say the parade route is Primed for excitement!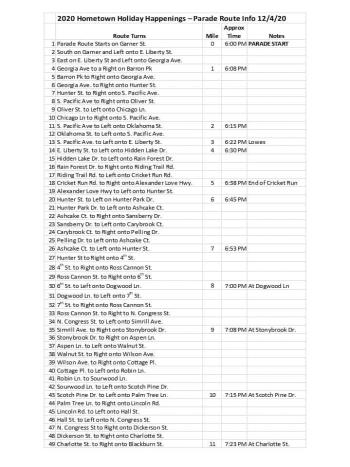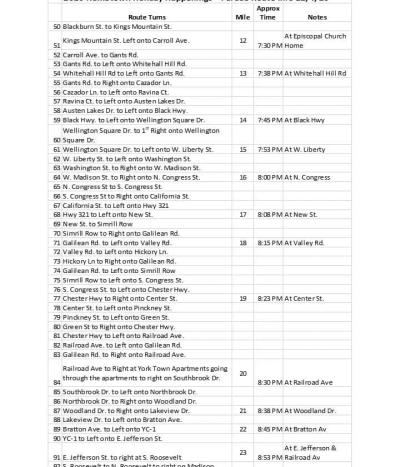 December 4 | 6:30 | Virtual 
This year's parade features video submissions from our community spreading holiday cheer!  It will broadcast on CN2 and on the Rock Hill Parks, Recreation and Tourism Facebook Page on Friday, December 4, 2020 at 6:30 PM.  You'll see the traditional variety of groups .. safety patrols, high school bands, businesses, churches, sororities, scout groups and of course, greetings from Santa Claus at the end!! Watch from the comfort of your home with dinner or a holiday snack!  No one will know if you decide to put on those snuggly pj's a little early!!
December 5 | 8:30am | Virtual 
We're ushering in the holiday season with our Virtual Fort Mill Christmas Parade! Join us as we continue in the holiday spirit with local schools, organizations, businesses, our parade Grand Marshal, Santa & more! The virtual parade can be viewed beginning at 8:30am on Saturday, December 5 on Town of Fort Mill website (www.fortmillsc.gov) and a link will be posted on our Town of Fort Mill Facebook page (@fortmillsc).
December 5 | 3pm | 
The Hickory Grove Christmas Parade will be Saturday December 5 at 3 PM. Line up time starts at 2 PM. To help protect the health and safety of our community, it is strongly encouraged to practice social distancing and to wear a mask.
December 12 | 6:30-7:30pm | Buster Boyd Bridge (Lawn by Papa Docs Shore Club) | Holiday Boat Parade 
One of the highlights of the Christmas season in Lake Wylie is the annual "Lights on the Lake" boat parade. Launched from Papa Docs Shore Club, the brightly lit boats sail towards the Buster Boyd Bridge, circle around in front of Riverpointe, and pass by the Lake Wylie boat landing. Most of the crowds gather along the shorelines of Lake Wylie near the boat landing, and cheer favorites as they sail by.