Love is in the air and Valentine's Day is quickly approaching! Have you thought about how you're going to celebrate this day full of love with your loved one(s)? If you haven't -- don't panic because we've got you covered!
If you've made it this far, it means you're looking for a romantic night with your significant other, a girl's night out, or a night with your kids filled with love. Despite the circumstances of COVID-19, there are many places to go and activities to do to celebrate Valentine's Day in the York County area. We've rounded up our top ten Valentine's Day Date night ideas in York County!
1. Get Artsy!
Want a fun and creative night with your group of friends, by yourself or with your significant other? Check out the many establishments located in the York County area such as Nailed-it DIY in Rock Hill or Fort Mill for a fun and creative night. This establishment creates an at-home kit called "Take and Make" that comes with all the materials and instructions you need to create your masterpiece at home. The kits also contain many different shapes, sizes, and themes for the night.
You can also check out Rock Hill Pottery Center located in Rock Hill, SC or Olive's Mud Puddle in Fort Mill, SC to learn how to throw, glaze and hand-build your own work of art! Check their websites for more information.
Also, visit the Mercantile and participate in one of their many workshops. Cooking workshops, flower arrangement workshops, and candle-making workshops are what they have to offer for a fun and creative night. All participants in the workshops will receive a one-hour private shopping outside of business hours to browse all their unique products.
Don't want to get your hands dirty? Take a tour at the Center for the Arts in Rock Hill, SC, or check out their virtual gallery to check out the art of many talented artists in the area.
2. Romantic Meals in-or out!
Spend Valentine's Day with everyone's favorite activity, EATING. The York County area serves many restaurants to fulfill your hunger on such a special day in-person or the comfort of your own home. Grab your partner, family or best friend(s) for a night full of good eats at one of our many restaurants. Grab breakfast at the Bagel Boat, grab lunch at Ebenezer Grill, grab dinner at Spice Italian Kitchen and end the night at PW's for the best ice cream for dessert.
Indecisive on where to go or want to switch up date night and make it fun? Try the classic game Rock, Paper, Scissors. We all know of the classic game we used to play as kids usually to settle a petty dispute or make an unbiased group decision but have you ever thought of using it for a romantic night with your significant other? The idea is to have a few places already in mind and whoever wins a round of the game, chooses the restaurant they will visit.
For the full list of all participating restaurants, check out the Yoco Taste Trail!
ROCK, PAPER, SCISSORS, GO!
3. Valentine's Dinner and Carriage Rides at Anne Springs Close Greenway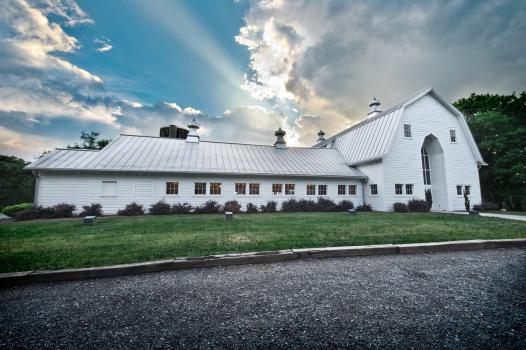 Photo
 by
Anne Springs Greenway
Spend your Valentine's Day weekend on the Anne Springs Close Greenway with a special Valentine's Dinner and Carriage Ride. Pair a 3-course gourmet dinner with a cozy carriage ride through the Gateway grounds! Carriage rides will last approximately 20 minutes and are not available separately. Blankets are encouraged for the ride (they will not be provided due to COVID safety precautions).
Menu:

First Course: Seafood duo of scratch-made She Crab Soup topped with jumbo lump crab meat and pan-seared jumbo scallops served over warm bacon jam made with our very own house-made bacon. Finished with local microgreens lightly tossed in a lemon vinaigrette.

Second Course: Beef Short Rib Osso Bucco slow-braised in Merlot wine finished with a gremolata served over creamy Italian style polenta with honey-roasted baby carrots and shaved Brussel sprouts.

Third Course: Silky smooth raspberry and white chocolate NY style cheesecake finished with fresh raspberries, a raspberry glaze, and garnished with fresh mint.

Price is $90/person and includes non-alcoholic beverages, all taxes and gratuity.
4. Take a Cooking Class
Don't feel like going to a regular restaurant or staying in to cook? Visit The Foodie School in Fort Mill, SC to learn new cooking skills from skilled Chefs.
All classes include the necessary materials and a chef helping along the way! You have the option of choosing a hands-on experience, a demonstration class, kids and teen classes or if you'd prefer to stay in -- a live virtual class. Guests over the age of 21 will have the option to bring in their own wine or beer to pair with their meal. 
Grab your friends, significant other, or kids for a fun night and a nice treat for all of your hard work from the class afterward.
5. Have a Night "Inn"
Need a night away from the kids? Here's your chance! East Main Guest House Bed and Breakfast, located in Rock Hill, SC, is offering a winter special for young parents from Jan 15 - Feb 14, so you can have a peaceful and romantic night "inn" with your significant other or by yourself.
And while you're there, take a stroll to visit local restaurants, pubs, museums, shops, and much more to get the full experience away from the kids.
Or if you are interested in other hotels for "A Night Inn", choose from one of our preferred hotels.
6. Go Grab a Drink!
Get your taste buds ready for a night full of rich, sweet, and tasty wine with your significant other at Cat's Paw Winery in Rock Hill, SC. Serving up to 18 varieties of white and red wine all made craftsman style where they believe that "you're bound to find something that will keep you coming back again and again."
Check their Facebook or Instagram their current tasting menu and hours.
Grapevine Wine Bar is another amazing establishment to put your taste buds in a craze. Visit their locations in either Rock Hill, SC, or Fort Mill, SC for a comfortable atmosphere where they offer a unique and distinctive mix of wines and specialty beers.
Or get your taste buds ready for a night full of delicious craft beer. You're guaranteed to find your new favorite brewery!
For the full list of all participating breweries, check out the Yoco Brew Trail!
7. Build a Bouquet of Love
Spend the day with your loved one(s) creating a beautiful bouquet at The Mercantile located in Rock Hill, SC. This locally owned flower shop comes with a flower bar with a range of colorful flowers of different varieties. Arrange your bouquet how you would like or ask one of their florists for help.
You may leave with much more than a bouquet in your hands, but that gives you an even more reason to visit! Make sure you grab a bite from their partnered food trucks outside the shop and enjoy your visit.
8. Take a Romantic Stroll
Grab your partner for a romantic walk in one of the many places of York County!  Anne Springs Close Greenway, Riverwalk Piedmont Medical Trail, or head to Kings Mountain State and National Parks to explore!
Each attraction comes with beautiful scenery to explore with your partner and places to sit to enjoy a picnic or just a nice walk.
9. Get Competitive!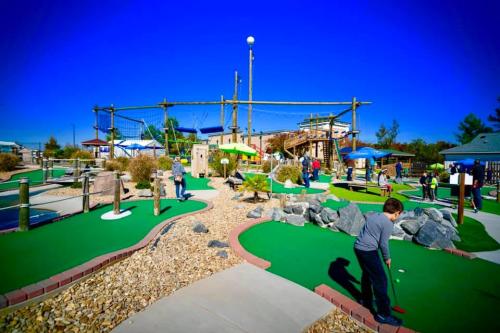 Photo
 by
Mr. Putty's
Celebrate with your special someone for some "Hole in one fun" at Mr. Putty's over Valentine's Day weekend! What better way to show your love without even having to let him/her win! 
Just $15/couple gets you unlimited Miniature-Golf & ice cream for two! Can you think of a better date day?!
10. Valentine's Day Fun With The Kids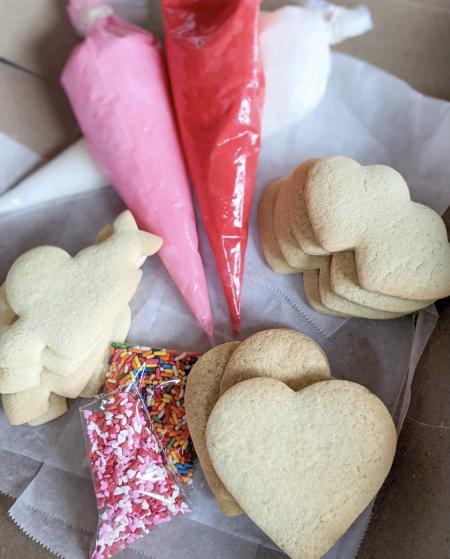 Photo by
:
Cltremedy
Save yourself a trip to the store and order a cookie decorating kit from Cupcrazed Cakery online!
The kit includes: 
12 Valentines themed cookies
3 Royal Icing Bags
Sprinkles
Or
Spend Valentine's Day bonding with your kids through York County Library's virtual presentation of Jackie Robinson presented by Bright Star Theatre. Not only does this give you a chance to spend time with your children, but it also serves as a teaching moment and history lesson.