Dads are special and should be celebrated just as much as moms. However you wish to celebrate the father in your life, York County is filled with fun activities to make this Father's Day exciting or relaxing! Here are some ideas to get you started.
For the dad who loves to fish
York County is home to some of the best freshwater fishing activities in the state! Cast your lines out from one of the many fishing spots including the newly renovated Ebenezer Park, Lake Haigler inside Anne Springs Close Greenway or venture out to Lake Crawford inside of Kings Mountain State Park! Soak up the sunshine and enjoy the day while catching some dinner! The big ones are out there, just ask my daughter….
For the Dad who loves to get outdoors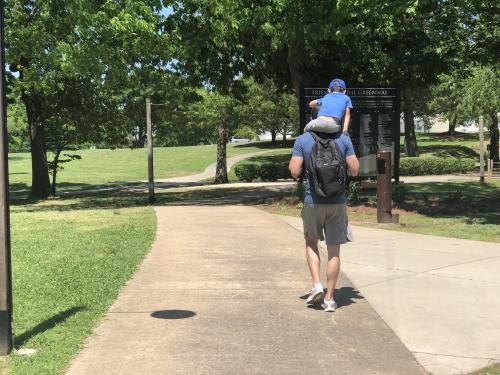 Plan the perfect hike at the Anne Springs Close Greenway! With trails ranging from beginner to intermediate, you'll be sure to discover the ideal hike for dad! You'll be able to take in the Greenway's beautiful scenery and then follow it up with a delicious meal at the Gateway Canteen. Featuring a seasonal menu with local beer & wine, the Gateway Canteen is the perfect spot to dine after spending the day outdoors. Or drive to Kings Mountain National Military Park and camp next door at  Kings Mountain State Park! Learn how to explore the two parks here.
For the dad who loves BBQ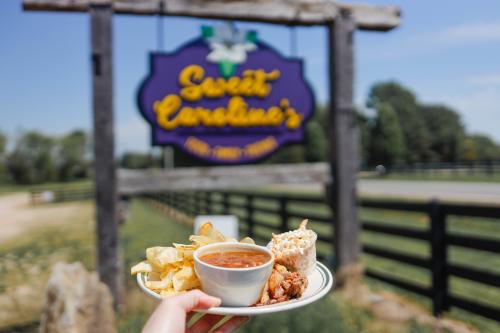 Looking to grill out on Father's Day? Many of the parks in York County have park-style grills that are open to visitors. Not in the mood to cook? York County's got you covered with the best BBQ in York County.
For the dad who loves adventure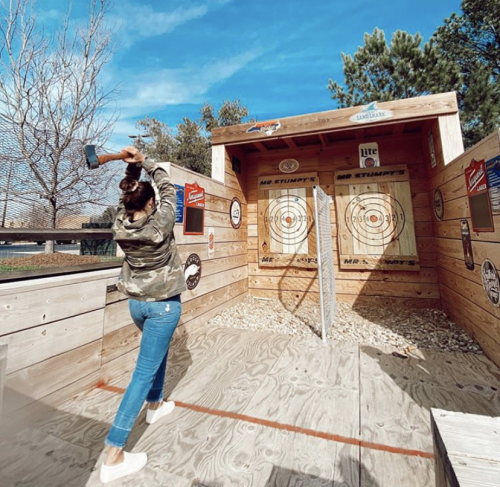 For the adventurous dad that wants to get in touch with their woodsmen alter-ego, ax-throwing is definitely the answer. Check out Viking's Axe in Fort Mill or Mr. Stumpy's, an ax-throwing venue located inside of Mr. Putty's Fun Park!  Dads and everyone can learn proper technique and etiquette to make this pastime safe because let's face it, throwing axes can be a little dangerous. If you're looking for something that requires a little less strength and coordination, stick around for some miniature golf! Bonus: Dads mini-golf for FREE on Father's Day!
For the dad who loves a good craft beer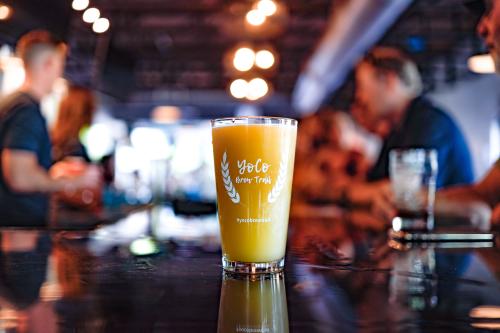 York County is home to several new breweries, each one specializing in its own unique flavors and atmosphere. We know the dad in your life would greatly appreciate a nice beverage to accompany their special day. To make things more exciting, be sure to pick up a passport at the visitor's center or any participating brewery to get started on the YoCo Brew Trail. 
For the dad who loves a thrill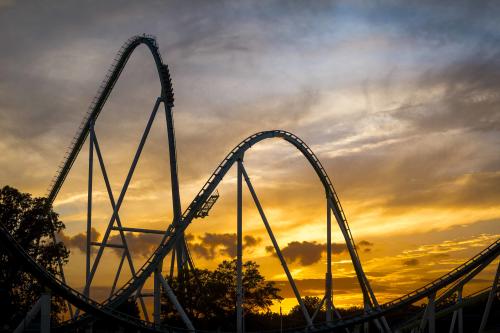 You can never go wrong with treating dad to Carowinds. Great entertainment, fun rides, and home to the Carolina Harbor Waterpark!  After all, dad deserves a good splash on a water ride and a hug from Snoopy on his special day! You can also find a thrill 70 feet high at Camp Canaan on a ziplining tour or catch some air at SouthTown Wakepark!