"On the first day of Christmas…". You know how the song goes. The inspiration of this yuletide cheer led to my own rendition of the 12 Days of Christmas— York County Edition! This year's ensemble of goodies to explore features new and familiar ways to enjoy York County during the holidays and all year long. For those who are struggling with what to get someone for Christmas, this list could easily do the trick (you're welcome).
---
1 York County Destination Guide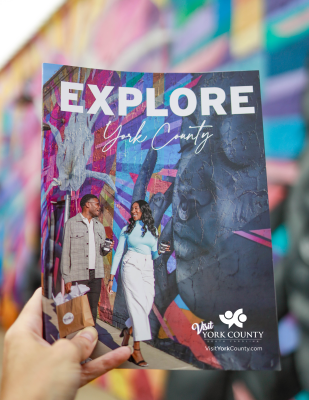 Discover all that York County offers with a free destination guide. It's a great way to "map" your itinerary through every city and town, and to learn about local restaurants, entertainment, leisure, and more. For those relocating to the area, this resource will help you acclimate to your new surroundings. Get your guide by requesting it online or by phone at (803) 329-5200. You can also stop by the York County Visitor's Center during regular business hours to pick up a copy. 
2 Scoops of Ice Cream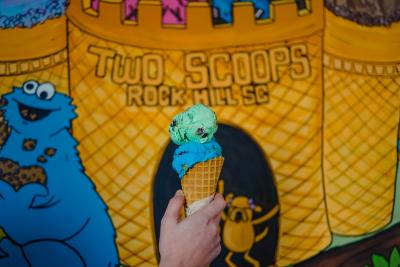 Looking for a sweet treat? Located in downtown Rock Hill, Two Scoops is one of five locations locally owned by three best friends. You will find more than enough toppings and flavors to satisfy your sweet-tooth cravings. Whether you are going for fine dining, the arts, or a visit to Fountain Park, adding two scoops to your day is a great way to begin or end your trip to downtown.
Discover more ways to satisfy your sweet tooth in York County here.
3 Shots of Espresso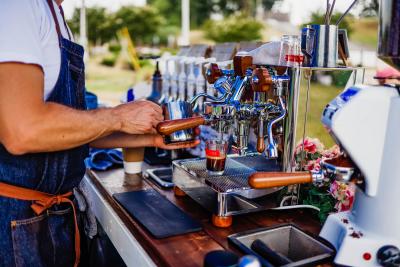 From Knowledge Perk and Humble Cup to Olives Mud Puddle and Rock Hill Coffee Roasters, and more! Fuel up for the holidays or find a gift for the caffeine lover in your life at one of York County's locally-owned coffee shops.
Pro tip: Don't miss the Sea Salt Caramel Frappuccino from Bagel Boat in Lake Wylie, SC. Veteran-owned, and family-operated, this local shop has been voted best coffee in the area for the last four years. Local helping local!
4 Days of Spa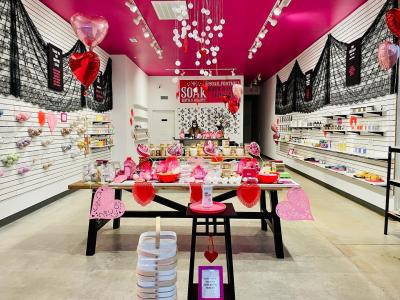 Relax and unwind with a massage, facial, or day of pampering. Penee Organic Health Spa in historic downtown York, SC includes a gamut of services including massages, eyelash and eyebrow care, microdermabrasion, and facials. Stop by Soak in Fort Mill, SC to pick up bath bombs, skincare sets, or find the perfect gift. 
5 Seasonal Dishes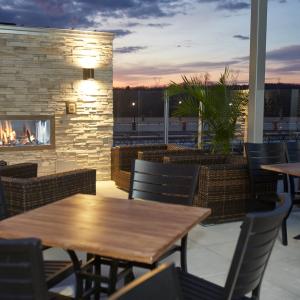 Get 'em while you can! Dine out with friends and family with seasonal and specialty menu items from York County restaurants including Pump House, Hoof n' Barrel, and Flipside. Make reservations at your usual favorite or somewhere new. View the full list of York County restaurants here. 
6 Yoga Classes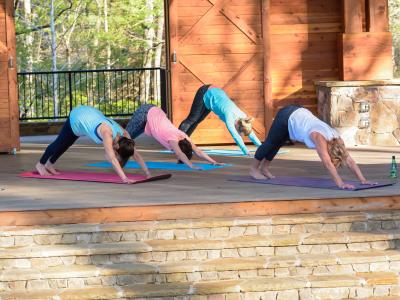 Find your zen with the OM Yoga Studio, Carolina Yoga, or Journey Within. Book a class for yourself or purchase a gift certificate for the Yogi in your life. Don't miss Journey Within's free "Yoga in the Park," events held in partnership with the Old Town Association of Rock Hill May through September. 
7 Putters Putting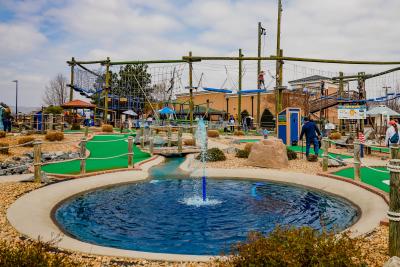 Miniature golf, X-Golf, Disc golf, oh my! Visit Mr. Putty's Fun Park or X-Golf in Tega Cay to test your skills of balance, endurance, and precision with family and friends. When the weather warms up, head to Waterford Golf Club, Tega Cay Golf Club, or any of York County's pristine courses.
8 Taps a-Brewing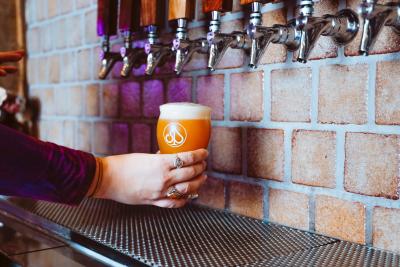 York County is fast becoming a social trek for brewery lovers. Along the YoCo Brew Trail, Legal Remedy Brewing Company in Rock Hill is no exception. Fun fact: The brewery opened in 2015, converting a vacant car dealership into a pub and brewery. There are also many other great breweries in York County, like Courtney's BBQ Brewing, The Vault Bottle Shop, Cat's Paw Winery, Slow Play Brewing, and even The Social Cork (just to name a few). If you want to know more about all the breweries and winery's in the area, click here.
9 Bikers Biking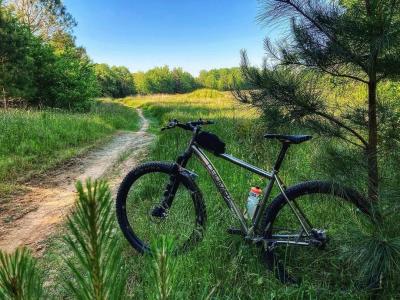 The "great outdoors" of York County contributes largely to how locals enjoy a healthy lifestyle through exercise. One of those places is the well-known Anne Springs Close Greenway. Designated trails for biking connect you with nature, fresh air, and a great workout. ASCG also provides mountain biking clinics for adults and youth and every year an opportunity to register for their annual Blue Star Blitz under the Mountain bike short track. Don't have access to a bike? No worries! York County also offers some fantastic Bike Shops, like College Cycles Bicycle Shop in the downtown area of Rock Hill and Bike Town in the heart of Riverwalk! 
10 Runners Running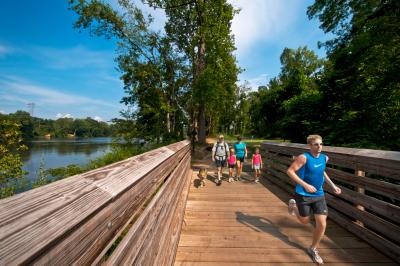 Those who run together stay together, said no one ever. However, many can relate to the cathartic and satisfying feeling of running with a buddy, or two, or 10! You can find running clubs or groups online, hosted by gyms, breweries, or even in your neighborhood. There are close to 30 different trails in York County, many of which connect to the Carolina Thread Trail for runners (and walkers) to explore. One trail near to new communities, shopping, and other amenities is the Piedmont Medical Center Trail. Located within the Riverwalk community, its scenic views of the Catawba River stretch for 3.35 miles one way. See a list of all the trails in York County here.
11 Painters Painting
Créatif is a new addition to the Fort Mill area. Opening its doors in May of 2022, it has provided a refreshing take on making art fun for all ages. The interior design alone is a bold statement of artistry and trendy décor. The award-winning studio has different private party packages, painting workshops (from $30) and walk-ins (from $15) are welcome. Other ways to experience art include:
Art classes
Summer camps
To-go paint kits
eGift cards
Girl Scout evets
Corporate team building
Virtual parties and events
12 Rainbow Donuts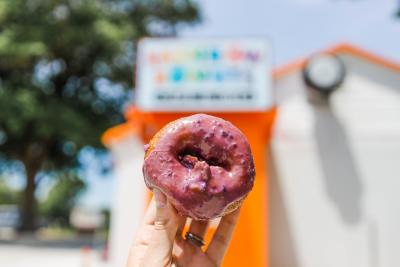 "On the twelfth day of Christmas, my true love sent to me…" A DOZEN DONUTS PLEASE! Visit Rainbow Donuts in the City of York and you will be back. It's the perfect quick breakfast stop, had a long day, no one needs to know my secret indulgence, celebrate the little league win, show your teacher appreciation, just because kind of place to patron. Essentially any occasion is a reason to eat a donut! Plus, the fun doesn't stop at Rainbow; it goes all over York County! Be sure to check out MoMo Donuts, Clover Donuts, and Duck Donuts too. Made fresh to enjoy daily, you will thank your "true love" for this thoughtful gift.