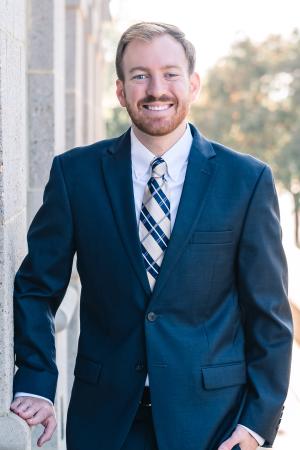 YORK COUNTY, S.C., September 28, 2022 — The Visit York County Board of Commissioners is pleased to announce the unanimous selection of Andy Clinton as President & CEO of the Destination Marketing Organization for York County.
A York County native, Clinton joined Visit York County in 2012. He served as Senior Vice President of Sales and was appointed Interim President & CEO in February 2022 following the departure of former President & CEO, Billy Dunlap.
"While Andy has always been an integral part of Visit York County, he has proven to be an exemplary leader and the Board of Commissioners has the utmost confidence in his ability to continue our momentum," said Brown Simpson, Chairman of Visit York County's Board of Commissioners. "Andy brings a wealth of industry experience specific to York County and we are happy to have found the right leadership for the job."
During his time as Interim President & CEO, Clinton led the development of a strategic plan that will shape his priorities as the organization looks forward.  Among those include streamlined marketing efforts, event recruitment in new sectors, and strategic public-private partnerships to support the hospitality industry through workforce and destination development.
"York County is home for me and I am honored to lead this organization to promote our unique community as the best place to live, work, and visit," said Clinton.
Visit York County exists to raise the profile and boost the economy of York County through tourism and destination marketing, while also contributing to the quality of life for residents. To learn more, visit www.VisitYorkCounty.com.
###